Christian Faith Is Growing 7 Years After Hindu Radicals Killed 100 Believers, Destroyed 6,000 Churches in India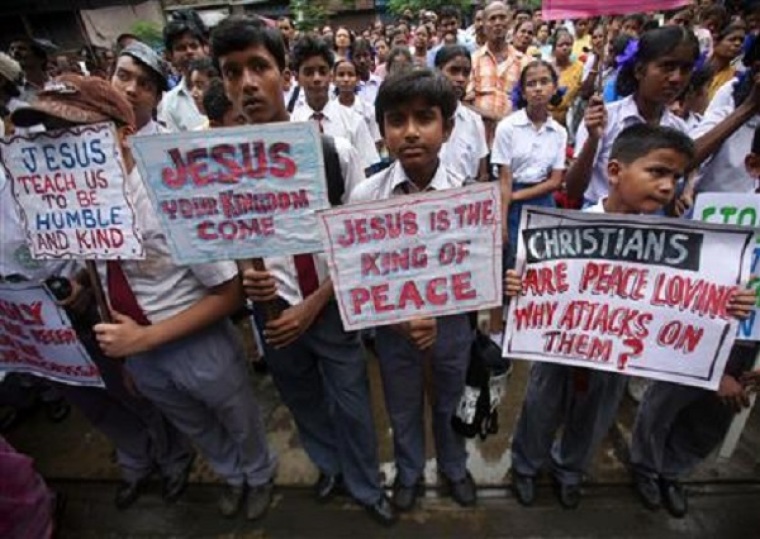 Christians in India marked the seventh anniversary of the Orissa attacks on Monday, praying for close to 100 Christians who were massacred by Hindu extremists who were pressuring them to convert. An Archbishop has said the faith of Orissa's Christians has grown stronger in the face of persecution.
The Archbishop of Cuttack-Bhubaneswar, His Exc. Mgr. John Barwa SVD, told Fides News Agency that Christians "gather in prayer for the victims, reiterating, all together, our common commitment to promoting peace, justice and hope. The faith of Christians in Orissa has become stronger in the face of persecution."
The major attacks on August 31, 2008, in Orissa also left close to 56,000 Christians homeless after 300 churches and 6,000 homes were raided and looted. The Hindu mob reportedly organized against Christians who they accused of converting Indians to Christianity.
Many of the Hindus that had converted to Christianity were from the lowest caste system, known as Dalits, or "Untouchables," who are often treated as less than human in Indian society. The Dalits see Christianity as a way to escape their low status.
Reports noted that a number of Christian women, including at least one nun, were raped in the attacks.
Another commemoration was held over the weekend in Bangalore, Karnataka state, marking "a dark page in the history of Indian democracy."
Human rights activist Jagadish G Chandra said the violence in Orissa has forced India's society to reflect on the persecution of minorities.
"The celebration is an opportunity to reflect on the theme of growing intolerance orchestrated by Hindu extremist groups across the country, and how these ideas have infiltrated the government, police and courts, eroding the values of justice, equality, secularism and citizenship enshrined by the Constitution of India," Chandra said.
Christians are still waiting for justice over the slayings, however, with only two of the 27 murder trials having been concluded as of yet.
Archbishop John Barwa of Cuttack-Bhubaneswar agreed that the events seven years ago in Orissa have only strengthened the faith of Christians.
"They suffered horrific anti-Christian violence. Yet their faith did not waver; on the contrary, they strengthened their faith and love for Christ," Barwa said, according to Catholic World News.
He recalled stories where Christians were asked before their families to give up their faith, but refused despite all threats.
"Every day we are called to encounter Christ in the joy of our suffering for His Name. When I went around after taking over, I visited every convent, and I met all my leaders and all my priests. And I heard one voice, 'Archbishop, all our houses have been destroyed, our churches have been destroyed, our beloved ones have been massacred, but one thing the persecutors could not do: they could not separate Jesus from us,'" Barwa added.