'Our Lives Have Been Sabotaged,' Says Christian Family Attacked, Harassed for Converting From Islam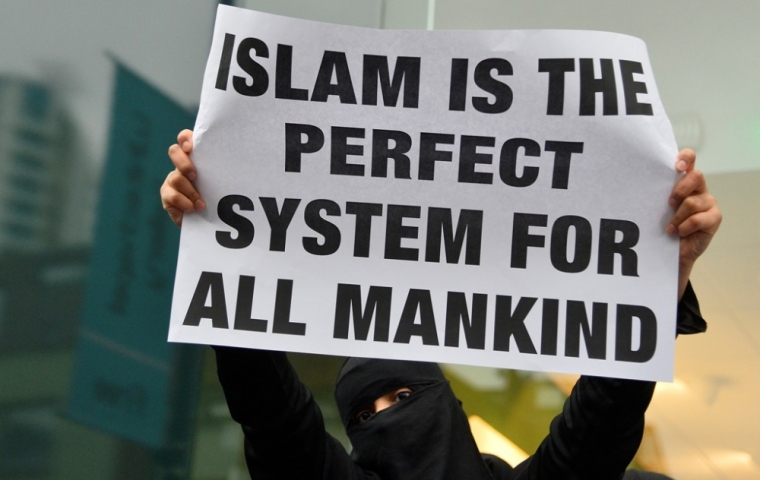 A Pakistani Christian family in Britain claims they are being threatened and harassed for renouncing Islam and have accused the Church of England of failing to support them.
In 1996 Nissar Hussain, his wife, Kubra, and their six children converted to Christianity from Islam and they never imagined the violent backlash that would ensue. The former Muslims said their decision to leave Islam led to somewhat of a community hate campaign that drove them out of their family home in Bradford, England, in 2006.
Car windows were smashed, the family's house was egged and they were even attacked in the street by neighbors who deemed them to be "apostates" or traitors to Islam for accepting Jesus Christ as their Savior.
While they were initially able to safely relocate to another part of Bradford, their new found peace was short lived after Hussain, 49, took part in a 2008 Channel 4 Dispatches TV documentary about the mistreatment of Muslim converts.
Hussain, Kubra, 45, and their children Anniesa, 21, Miriam, 17, Leena, 14, Isaaq, 7, and Sarah, 19, are now back at square one — living in fear for their lives, and recently filed a complaint with the Independent Police Complaints Commission.
"We are quite simply living as prisoners in our home and as soon as we try to venture outside we are jeered at, mocked, and sworn at," Hussain told the Daily Mail UK earlier this month. "Our lives have been sabotaged and this shouldn't happen in the United Kingdom. We live in a free democratic society and what they are doing to us is abhorrent."
Police have assured the family that they are "working closely with partners to resolve this situation" but the disturbing nature of the threats has left the Hussains paralyzed with fear and concerned for their safety.
Even after allegedly reaching out to their church, they reportedly have not received the support they were hoping for and have even stopped attending Sunday service altogether.
"'We have given up on the Church of England, they have done nothing for us," said Hussain.
According to data from the 2011 UK census, there was an estimated 2.7 million Muslims (5 percent of the total population) living in the U.K., with the vast majority residing in England. During that same year, 33.2 million Christians (59 percent) lived in the U.K. Islam remains the fastest growing religion in the U.K. and comprises the second largest religion behind Christianity.
Under Shariah law, apostasy (the renunciation of one's religion) is widely considered to be a crime that is punishable by death, and subsequently members of Bradford's Muslim community have completely rejected the Hussain family. At one point, the mistreatment resulted in Hussain's youngest child being targeted at the local Church of England primary school.
"Word was spread around the playground," he said.
Leena, who Hussain said was "heartbroken" by the bullying, recalled a friend telling her at the time, "our parents say we mustn't mix with you because you are a convert."
During a separate incident, Hussain, who was forced to leave his job as a nurse after being diagnosed with post-traumatic stress disorder and depression, was arrested and placed in police custody after aggressively confronting a man who "threatened" his wife.
So far, one neighbor has been convicted over threats at Bradford Crown Court but others continue to harrass and mock the Christian family.
Over the past year, Hussain said he's had to spend thousands of dollars on repairs to his vandalized property.
He said they now have no choice but to move again, but this time to a predominantly "white" area in order to protect their well being.
Police said their investigation is ongoing.