Christian Father Commits Suicide After ISIS Members Rape Wife and Daughter in Front of Him Because He Couldn't Pay Poll Tax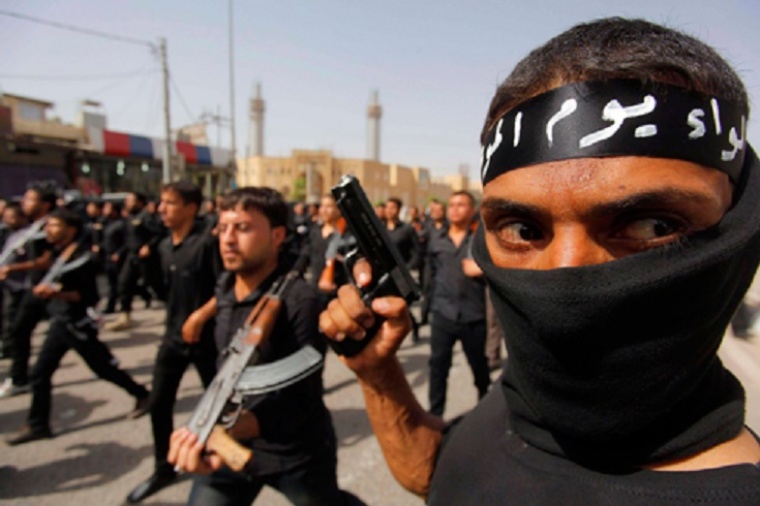 A Christian father who watched his wife and daughter get brutally raped by members of the militant group, Islamic State of Iraq and Syria (ISIS) because he couldn't pay them a poll tax in Mosul, Iraq, killed himself under the weight of the trauma this past weekend.
A report from the Assyrian International News Agency said ISIS began enforcing Islamic laws in the northern Iraq city which they overran on June 10.
Dr. Sallama Al-Khafaji of the Iraq High Commission for Human Rights said the incident happened on Saturday after ISIS began asking Christians in Mosul for a poll tax.
"In one instance, ISIS members entered the home of an Assyrian family in Mosul and demanded the poll tax (jizya). When the Assyrian family said they did not have the money, three ISIS members raped the mother and daughter in front of the husband and father. The husband and father was so traumatized that he committed suicide," said the report.
"The Christians have told me that they cannot pay this tax," Dr. Al-Khafaji told AINA, "and they say 'what am I to do, shall I kill myself?'"
Four Christian women were also reportedly shot dead by ISIS members because they were not wearing veils.
U.S. officials told CNN that they believe ISIS now has about 10,000 fighters in Iraq and Syria and the group has been functioning as an "increasingly capable military force."
According to a spokesman for Iraq's counterterrorism service, two senior ISIS members – an Algerian militant named Abu Omar al-Baghdadi and Abu Hafsa, self-styled governor of Tikrit – were killed late Monday during airstrikes in Tikrit, famous for being the hometown of former Iraqi leader Saddam Hussein.
U.S. Secretary of State John Kerry met with Iraqi Kurdish President Massoud Barzani and other officials on Tuesday and Barzani painted a dire picture of security.
"We are facing a new reality and a new Iraq," Barzani told Kerry.
Barzani told CNN Monday that it may now be time for Kurds to push for their independence from Iraq because the country was crumbling.
"Iraq is obviously falling apart," he said. "And it's obvious that the federal or central government has lost control over everything. Everything is collapsing – the army, the troops, the police."