Christian Girl Reveals Horrors of Muslim Mob in Egypt Kidnapping, Raping Women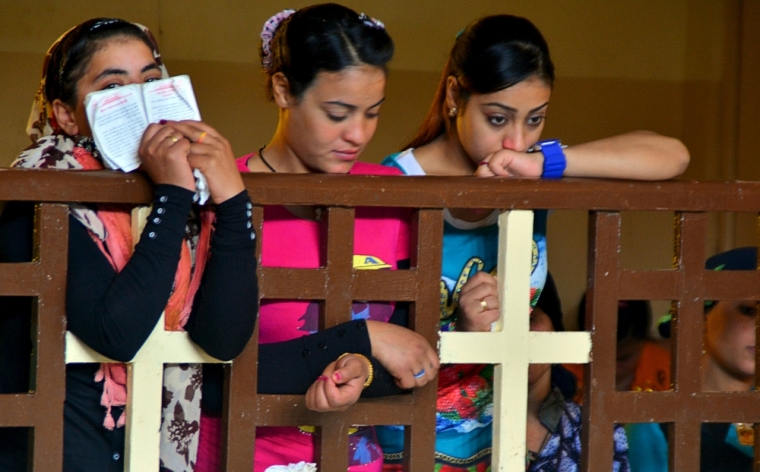 A mass wave of Christian girls and women are being kidnapped and raped by Muslim men in Upper Egypt, a persecution watchdog group has warned.
International Christian Concern said in a report on Thursday that most of the girls who are kidnapped are never heard from again.
ICC has documented the case of a 16-year-old girl named Sandy Shehata who is one of the few to have managed to escape her captors and return to her family.
The organization has revealed the details of how she was kidnapped after she left her house on April 18 to shop for new Easter clothes.
"While I was leaving ... a beard[ed] man hit me on my head, and I then passed out," she said.
She would later wake to find herself surrounded by older Muslim men in a remote mountain location.
"They clothed me [in] a black cloak and tried with me many times to convert to Islam but I refused to do that," the teenager told ICC. "They were attacking, torturing and beating me."
Shehata was repeatedly beaten and raped for two weeks by the men, before she was tossed out on the side of a road in the middle of nowhere. A man driving along the road saw her, and gave her his phone to call her family.
"When I heard Sandy's voice the tears fell from my eyes," Shehata's mother said. "I thanked God for answering our prayers."
Back in February, close to 150 Coptic Christians staged a sit-in protest in the city of Minya to raise awareness for what they said was a lack of police action to protect Christians girls who are being kidnapped out in public.
Fides News Agency reported that the Christian community at the time specifically raised awareness for a missing 18-year-old girl who was believed to have been kidnapped by Muslim men.
"Kidnappings that target Christians remain a scourge for the Coptic community in many areas of Egypt. Already several appeals have been launched by Christian organizations to Egyptian authorities, including President Abdel Fattah al-Sisi, so that adequate measures are taken to combat this phenomenon," the agency said at the time.
Coptic Christian students have also faced various charges for allegedly insulting and mocking Muslim prayers, while historic churches have been demolished on several occasions.
The epidemic of kidnappings and forced marriages has been going on for years, with another report back in 2014 noting that at least 550 Christian schoolgirls had faced such a threat in the past three years.
"The world reacted in horror and revulsion at the kidnapping of 276 Nigerian schoolgirls in April," Mark Ellis of Godreports wrote at the time, referring to the kidnapping of Chibok schoolgirls by terror group Boko Haram in Nigeria.
"But twice as many Coptic Christian schoolgirls in Egypt have vanished slowly, one-by-one, in kidnappings that remain unsolved," Ellis added.