Christian Graduate Gets Obscene Job Rejection Letter From Pro-Gay Viking Employer Calling Mary a 'Whore,' Threatening Jesus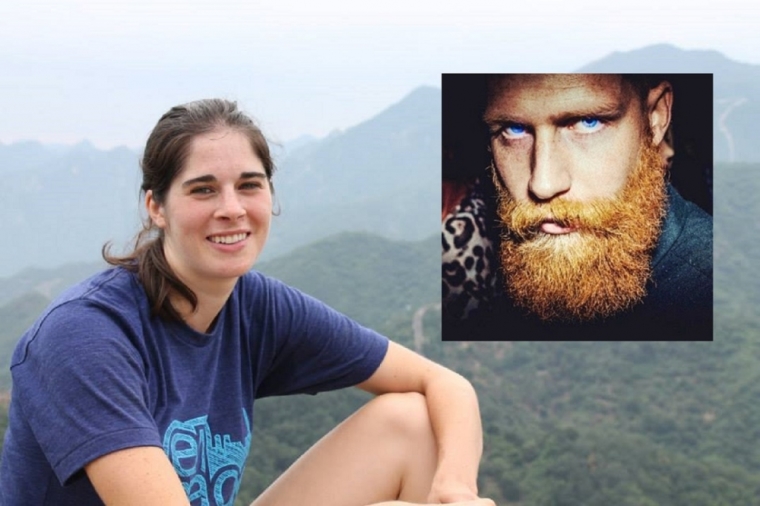 A recent graduate from a Canadian Christian University who applied for a job with a Norwegian wilderness tourism company got the shock of her life when she was "attacked" for her religion in a series of emails in which Mary, the mother of Jesus, is called a "whore" and Jesus is threatened with sodomy.
The graduate, Bethany Paquette, who attended Trinity Western University, said her application was rejected by Amaruk Wilderness Corp. because of her faith. And she provided the series of testy and, at times, obscene emails to prove it, according to CBC.
Amaruk notes the company's website specializes in private guiding, highlighted as "custom expeditions throughout the world for private clients." The firm also "offers wilderness training, support, and logistics, as well as consulting services, to individuals, corporations, and governments," among other services.
"It did really hurt me and I did feel really attacked on the basis that I'm a Christian," Paquette told CBC.
Paquette, who's an experienced river rafting guide, has filed a complaint with the B.C. Human Rights Tribunal in Canada over the rejection.
After applying to be an assistant guide intern with Amaruk, Olaf Amundsen, the company's hiring manager, replied with a rejection email in which he points out that her association with Trinity Western University, which opposes homosexuality, disqualified her from the job.
"I do not understand the purpose of your application considering you do not meet the minimum requirements that are clearly outlined on our website," he began.
"Additionally, considering you were involved with Trinity Western University, I should mention that, unlike Trinity Western University, we embrace diversity, and the right of people to sleep with or marry whoever they want, and this is reflected within some of our staff and management," he continued.
"In addition, the Norse background of most of the guys at the management level means that we are not a Christian organization, and most of us actually see Christianity as having destroyed our culture, tradition, and way of life," Amundsen's rejection email ended.
Paquette responded to Amundsen's email with a defense of her Christian faith and charged that the company was being discriminatory toward her and signed it "God bless."
In a follow-up email Amundsen replied, in part: "In asking students to refrain from same-sex relationships, Trinity Western University, and any person associated with it has engaged in discrimination, as well as intolerance against other people's beliefs, religious, and otherwise. … There are also practical concerns about a Christian university that rejects the concept of evolution but still grants 'biology' degrees."
He then noted that if Christians simply abided by the tenets of their faith instead of trying to force their views on others, believers would be tolerable. "However, you force other people to embrace your religious beliefs, by preventing them from doing as they wish with their own life and body. This is where we draw the line however."
Amundsen further stated that he is a Viking with a Ph.D. in Norse History and dismissed Christianity as propaganda.
"In closing, 'God Bless' is very offensive to me, and yet another sign of your attempts to impose your religious views on me. I do not want to be blessed by some guy who was conceived by a whore, outside of marriage, and whom has been the very reason for the most horrendous abuses and human rights violations in the history of the human race. If I was to meet the guy, I'd actually (expletive) him," he wrote.
Paquette's lawyer, Geoffrey Trotter, called the emails from Amaruk "nasty" and "over the top."
"You are not allowed in British Columbia to refuse to hire someone because you associate them with other people, from centuries ago, who you think they did something they shouldn't have done," Trotter told CBC.
Trinity Western spokesperson Guy Saffold also told CBC that, "Canadians shouldn't be treated this way by a foreign company. … Mocking of their religion — there is a personal shaming element to it that was most unfortunate."
READ THE COMPLETE SERIES OF EMAILS BELOW (WARNING: CONTAINS STRONG LANGUAGE)