Christian Group to Defy Police and Continue Feeding Homeless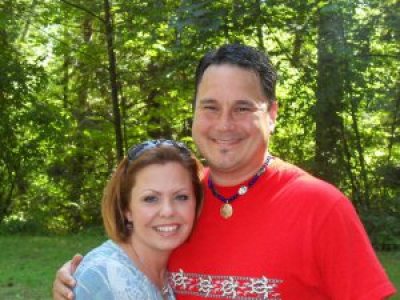 After protesting a police order forbidding them from feeding the homeless on a city-owned parking lot, a Washington-based Christian group intends to disregard the ban and help those in need by carrying out its normal programming this week.
Based out of Olympia, Crazy Faith Ministries (CFM) has offered food to hundreds of homeless people twice a week for the past two years. However, last week the police department ordered the group to cease its operations at the parking lot. The email claimed the operation was "blocking vehicle traffic and parking," and that "garbage and debris [was] being left behind after your event."
The email also mentioned "food handling safety" and "participant and public safety" as a concern.
CFM currently utilizes a parking lot across the street from the Olympia Transit Center.
Charles said the group will employ an identical system to what it has been doing in previous weeks: teams will assist drivers in pulling out safely, another will supervise young people, and another will ensure that the entire parking lot -- not just CFM's section -- is clean at the end of the meal.
"I don't foresee doing anything different [this Thursday] because there's nothing that's been done wrong," Ben Charles, the founder of Crazy Faith Ministries (CFM) told The Christian Post.
Roughly 30 regular meal recipients joined Charles, as well as some local business owners, to come out in support of CFM at an Olympia city council meeting on Tuesday night. Although CFM was not officially on the agenda, during an open commenting period, many members of Charles' "street family" testified to what the food meant to them. Only one business owner came to protest in opposition to what it was doing.
However, neither the meeting, nor subsequent conversations with public officials, resolved whether CFM could continue using the space.
After the meeting, Charles was unable to get any clear answer from Mayor Stephen Buxbaum regarding CFM going through a permit process, though Charles informed Buxbaum that any delay would be detrimental to the homeless population.
"You are taking a couple thousand servings of food away without alternative," Charles said he told the mayor.
Charles also mentioned that after a city council member mentioned security as a concern he told her that though "other outreaches have had numerous calls to help them," CFM "never had the police called. There has never been an incident."
CFM sees itself as a "family potluck" and has worked many times with restaurants in the community such as Little Caesar's, Papa John's and Mariner Dogs to serve food and Cabela's to borrow tables and chairs. The event has been so well attended that CFM was planning to add a Saturday dinner option.
Charles, who has Native American ancestry himself, said that close to one-third of the group it feeds is also Native American and that the Nisqually Tribe is supposed to provide food this week.
CFM is not a church or a non-profit but rather the result of a calling that Charles said he and his wife both possess.
"We're called to this service…," Charles said. "We're motivated by our faith to serve others who may or may not be able to serve themselves."
Charles' case mirrors that another that took place six weeks ago in North Carolina. In August, Love Wins Ministries, a Raleigh-based organization that had fed the homeless on weekends for six years, ran into problems with police about the legality of its ministry. The mayor and city council have since stepped in to waive its permit requirement.

Individuals wishing to help may email "IAmCrazyFaith [at] gmail.com."