Christian Group Urges Nigeria's Muslim President to Ignore Theresa May's LGBT Push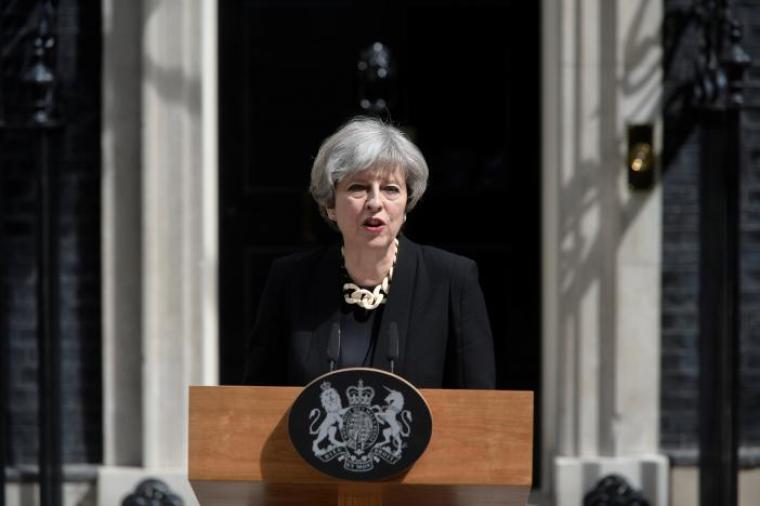 The Christian Association of Nigeria has urged Nigerian President Muhammadu Buhari, a Muslim, to ignore calls from British Prime Minister Theresa May to embrace LGBT rights and laws that decriminalize same-sex activity.
Same-sex marriage and same-sex relationships are illegal in Nigeria, which is roughly split in half between its Christian and Muslim populations.
Last week, May, a Christian and a vicar's daughter who has embraced gay marriage in the U.K., said that she has "deep regrets" over the criminalization of gay relations in former British colonies, which includes Nigeria.
"As the United Kingdom's Prime Minister I deeply regret both the fact that such laws were introduced and the legacy of discrimination, violence and death that persists today," May said while speaking at the Commonwealth Heads of Government Meeting.
"As a family of nations we must respect one another's cultures and traditions but we must do so in a manner consistent with our common value of equality — a value that is clearly stated in the Commonwealth Charter," she added, as reported by Sky News.
"Nobody should face discrimination or persecution because of who they are or who they love and the UK stands ready to help any Commonwealth member wanting to reform outdated legislation that makes such discrimination possible."
Her comments were in response to LGBT groups asking the U.K. to apologize for anti-gay legislation that still remains in place in several Commonwealth countries.
Pastor Adebayo Oladeji, special assistant on Media and Communications to CAN President Dr. Olasupo Ayokunle, said in comments published in Vanguard and other sources that Nigeria should never consider legalizing gay marriage.
"If we may remind the British authorities, the same-sex marriage contradicts the position of the Scripture and any human law that contradicts the Bible cannot stand," the statement reads.
"The plan of God for marriage is very clear. Men and women are designed to complement each other so they may be capable of satisfying each other's emotional and sexual needs and of providing children.
"The fact that British authorities or all countries of the world practice or allow it does not make it right. Whatever that is ungodly is unacceptable to CAN and to Nigerians."
Oladeji insisted that gay marriage "is Sodomy and it was one of the major reasons God overthrew Sodom and Gomorrah in the Bible. No human right should set aside the commandment of God. Man cannot be God to himself/herself."
He proclaimed that he is confident that the Nigerian government will "never contemplate" introducing gay marriage, stressing that CAN stands by "the moral situations according to the Holy Book."
Back in May 2017, May clarified that while she personally supports gay marriage, she believes churches should not be forced to perform such marriages if they do not want to.
"We were very clear when we introduced the equal marriage legislation that it was not about forcing the Church of England to conduct marriage ceremonies, but removing a legal injustice," the British PM said at the time, referring to the U.K. government's decision to legalize gay marriage in 2014.
"For me the argument was simple: If we believe that commitment, fidelity and marriage are good things, then we should celebrate and support them for everyone — and I'm glad that the law now reflects that," she added.