Christian Groups Join Thousands Protesting Against Religious Intolerance, Hindu Mob Attacks in India
Christian groups have joined thousands of people in rallies across India in recent days to protest against mounting religious intolerance resulting in deadly attacks by Hindu militants.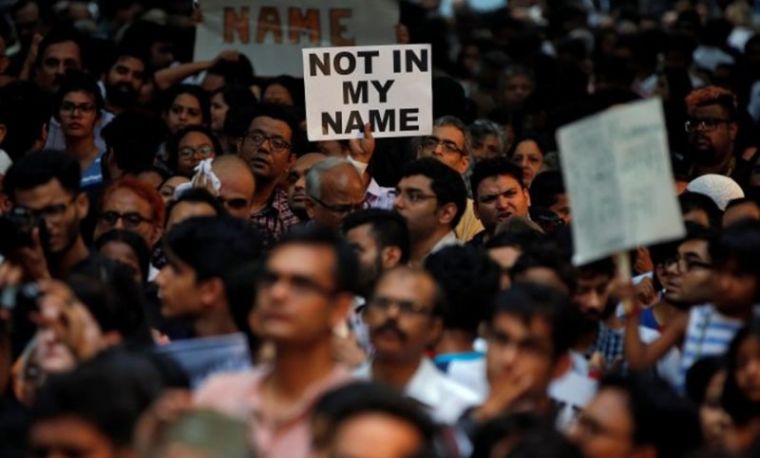 The series of protests under the banner "Not in My Name" has been held in several Indian cities including Kolkata, Hyderabad, and Bangalore, World Watch Monitor reported.
The protests were sparked by the June 28 Hindu mob killing of a 15-year-old Muslim boy who was traveling with his three brothers on a train during a dispute over seat sharing. The brothers were traveling back to their village from New Delhi when they received religious abuse, were called meat eaters and attacked by the Hindu mob who threw them off the train, according to UCAN News. The boy's three brothers survived the attack.
Saba Dewan, a film-maker from New Delhi, was so badly affected by the boy's killing that she rallied her friends and created an events page on Facebook, which spread quickly.
The current tension in India was sparked when the government of Prime Minister Narendra Modi imposed a "beef ban" in May, which prohibited the sale and purchase of cattle for slaughter, Forbes reported.
Cows are considered sacred in Hinduism, India's main religion. However, millions of Indians—including Christians and Muslims—have long been consuming beef since it is one of the cheapest meats available and the biggest source of protein for India's poor.
Since May 2015, at least 12 people have been killed due to disputes over cows, according to UCAN News.
Hindu extremist groups have been asserting their might since the pro-Hindu Bharatiya Janata Party rose to power with a landslide election victory in 2014. They reportedly have interpreted this political success as a "mandate" to advance their cause of creating a Hindu state.
Although the recent protests were sparked by violence against the Muslim community, Christians and other minorities face oppression as well.
India ranks 15th in the Open Doors' 2017 World Watch List of the top 50 Christian-persecuting countries.
On average, more than 15 Christians were attacked every week in India in 2016, according to Open Doors. Some of the victims were former Hindus who converted to Christianity.