Christian Human Rights Group Awarded UN Accreditation After Years of Rejection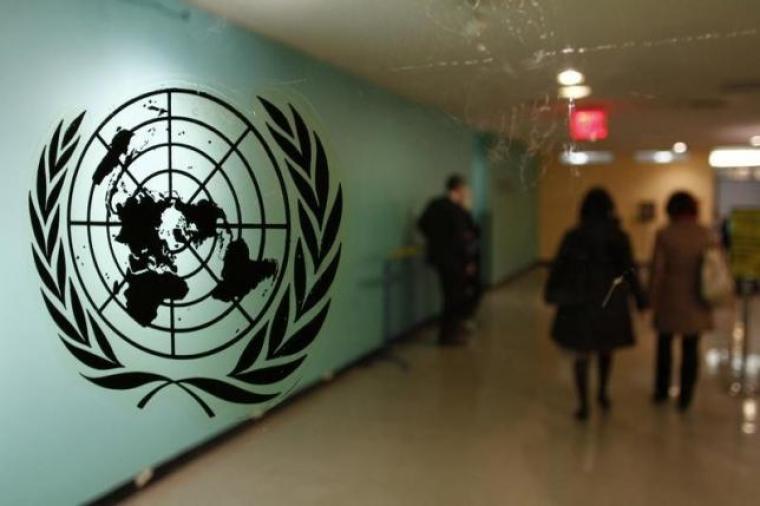 A Christian international non-governmental organization that exists to promote religious liberties worldwide has finally received accreditation from the United Nations after its accreditation applications had been deferred numerous times since 2009.
Christian Solidarity Worldwide, which works in over 20 countries across Africa, the Middle East, Latin America and Asia to advance the cause of religious freedom and report on human rights abuses, announced on Wednesday that the 54-member U.N. Economic and Social Council voted to award the organization consultative status.
According to The Associated Press, even though CSW had applied many times over the last decade to receive accreditation, it kept getting deferred by the council's 19-member NGO committee, which is made up of a number of countries in which human rights and religious freedom violations are often committed, such Pakistan, India, China, Sudan and Turkey.
On Wednesday, a total of 28 of the council's member countries voted in favor of awarding CSW the status, while nine voted against and 12 abstained.
According to a news release, the move gives CSW "access to key U.N. human rights advocacy platforms" and the ability to organize side-events at U.N. gatherings.
"This is a significant day for CSW. U.N. accreditation will enable us to advance our work of promoting the right to freedom of religion or belief across the U.N. system. This vote is also a welcome acknowledgment of the importance of NGO contributions to the U.N.'s work," CSW Chief Executive Mervyn Thomas said in a statement. "CSW is deeply grateful to the U.N. member states who co-sponsored the resolution to grant us consultative status, and to the ECOSOC members who voted in support of our application."
After CSW's application was rejected in February, Thomas said that it was the U.K. Mission to the U.N. in New York that took up the effort to appeal the rejection of CSW's consultative status. The effort was led by Britain's U.N. Ambassador H.E. Matthew Rycroft.
"When a serious and credible NGO such as Christian Solidarity Worldwide is kept waiting in limbo for seven years, the system is clearly not working as it should. ... Its work is directly relevant to ECOSOC. It is in full compatibility with the aims and purposes of the U.N. charter, as well as the Universal Declaration on Human Rights and other United Nations human rights covenants," Rycroft was quoted as saying in an opening remarks to council members.
"CSW works actively to promote the aims and purposes of the charter. It even trains other civil society partners to work within the U.N. system and fully utilize U.N. mechanisms. The conclusion we draw is that the NGO committee's decisions have not been based on the merits of CSW's application."
In his statement, Thomas also thanked signatories of a joint letter that urged the council to grant CSW its accreditation.
As reported by CNS News, the council's 19-member NGO committee has long been accused of making decisions with political basis.
"While we are pleased with the outcome of today's vote, the questions raised regarding the NGO committee's tendency to repeatedly defer and deny the applications of human rights organisations need to be addressed," Thomas added.
According to the AP, the council also voted 37-0 with 16 abstentions to webcast all public meetings of the NGO committee.
According to U.S. Ambassador to U.N. Nikki Haley, the webcasts will "bring increased transparency and accountability to the United Nations" and "greatly assist organizations that stand up to oppressive governments around the world."