Christian Leaders Who Oppose Spanking Say Norway Not in Violation of Christian Parents' Rights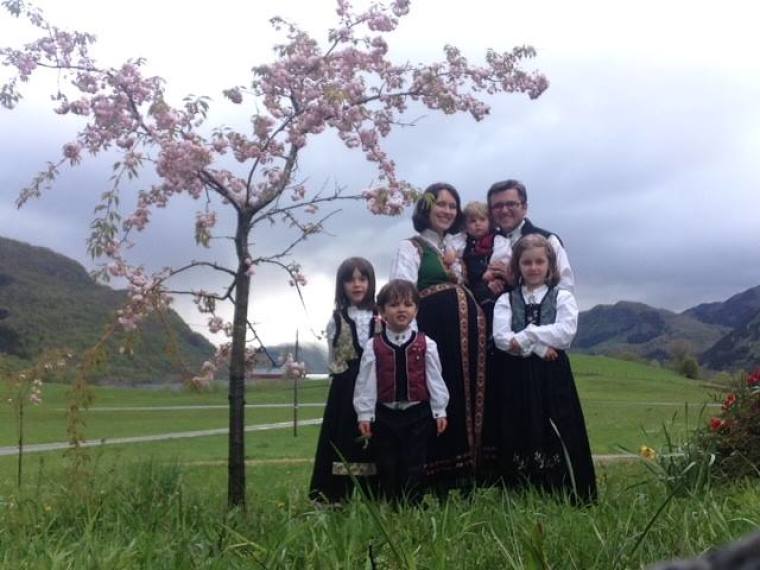 As the removal of five Romanian Pentecostal kids from their parents' custody over spanking allegations has enraged thousands of global supporters, some Christian leaders in Norway are combating the notion that parental and religious freedoms are being violated by the Norwegian government.
As The Christian Post has extensively reported, the five children of Ruth and Marius Bodnariu were removed from their parents custody on Nov. 16. after a school principal told Norwegian authorities about their oldest daughter's allegation that her parents spanked her and her siblings as a form of discipline.
As spanking and other forms of physical punishment are considered illegal under Norwegian law, the Barnevernet (Norway's child services agency) placed the five children of the Romanian Pentecostal migrant couple in three separate foster homes while their parents have been granted limited visitation rights.
While the Bodnariu parents wait until at least March for their next court hearing to determine whether they are found to be competent enough to regain custody of their children, a number of human rights activists, lawyers and pastors have argued that the Bodnariu case is essentially a part of a larger pattern displayed by the Barnevernet of targeting Migrant families.
In an interview last Monday with The Christian Post, Texas-based lawyer Peter Costea, the president of the Alliance for Romania's Families, explained that many migrant families feel that the Barnevernet is targeting them and removing their children to ensure that the children "grow up Norwegian."
Costea, who sent a letter to the Norwegian ambassador to Romania in December and also has access to court records, argued that the Norwegian government does not have the right to remove children from their parents simply on the allegation of spanking. He added that spanking is not listed as a violation of the United Nations Convention on the Rights of the Child.
At a protest held outside the Norwegian Embassy in Washington D.C. in January, Norwegian human rights lawyer Marius Reikeras and other supporters of the Bodnariu family claimed that there are thousands of families just like the Bodnariu's — normal, well-educated families that get in trouble with the Barnevernet over disciplinary issues.
Despite the claims that the Barnevernet is targeting migrant families from eastern European countries and other nations, Andreas Nordli, Norway's national director for Youth With a Mission, told CP that such a claim is not true and feels that the tendency for migrant and ethnic families to get in trouble with Barnevernet is simply because they are unaware of Norway's child abuse laws.
Nordli, who collaborated with the Barnevernet when he was a pastor of a church that had a number of migrant families, said his own experiences with the Barnevernet have been very good.
"I hear both in this specific case with the Romanian family and cases with Russian [families,] Lithuanian [families,] and [families] from Czech Republic that there have been accusations toward child protective services in Norway, but I haven't [seen] it myself," Nordli said. "Because we have strict laws against physically disciplining your kids, I think a lot of non-Norwegians coming here, they are not aware of the law. Because of that, that creates the problems, I think. Maybe even the child protection [agencies] in Norway are not good enough in explaining to non-Norwegians how our laws are set up."
Contact: <ahref="mailto:samuel.smith@christianpost.com">samuel.smith@christianpost.com,
@IamSamSmith
(Twitter)