Christian Man Hacked to Death by ISIS in Bangladesh After Sunday Prayers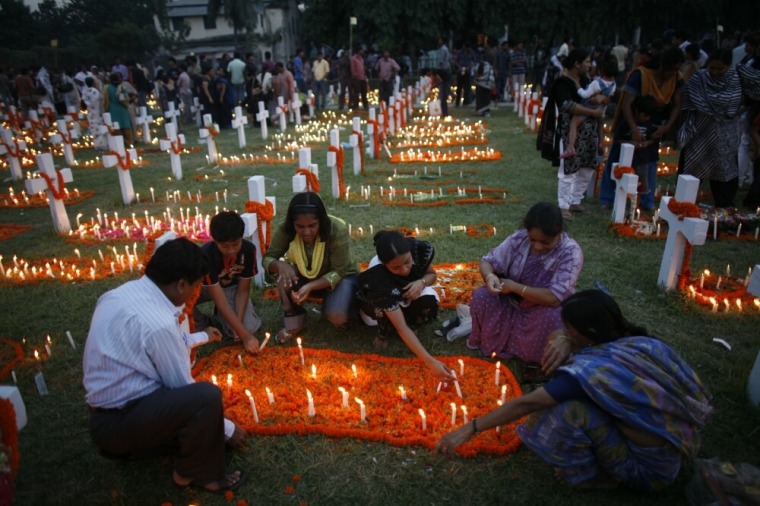 The minority Christian community in northwest Bangladesh is mourning the brutal killing of a local Christian man who served as a gardener at a church, which has been claimed by the Islamic State terror group.
"Sunil Gomes was hacked to death at his grocery store just near a church at Bonpara village," Shafiqul Islam, deputy police chief of Natore district that includes Bonpara, told AFP.
Father Bikash Hubert Rebeiro, from the Bonpara Catholic Church, explained that Gomes used to work as a gardener at the church, and was "known for his humility."
"He attended Sunday prayers at my church and then went to his grocery store. The next thing we know he was hacked to death. I can't imagine how anyone can kill such an innocent man," Rebeiro said.
IS, which has targeted Christians in Bangladesh on a number of occasions, took responsibility for the attack and said that it was "part of a series of operations" it is carrying out.
The 65-year-old man was hacked to death right after Sunday prayers, and police are still looking for the attackers.
Bangladesh's secular government has condemned Islamic terror attacks in its country, though it has been unable to stop a wave of violence that has targeted religious minorities, including atheists. Extremists have been going down a "hit list" of targets they deem dangerous to Islamic authority.
Islamic militants have killed at least 10 people in the past 10 weeks in the Muslim-majority nation, and in the past year have killed several Catholic priests.
Mgr. Theotonius Gomes, the Bishop Emeritus of Dhaka, warned back in April that Christians are in danger in Bangladesh.
"We are aware, concerned but not alarmed. Fanatical groups are spreading death, but we hope that the government can control them. The pastoral and social activities of the church continues," the bishop said.
Human rights groups, including Amnesty International, have been calling on the government to do more to protect non-Islamic minorities in the country.
"Some of these killings have been claimed by extremists — but they have been facilitated by the official failure to prosecute anyone responsible," said Abbas Faiz, Amnesty International's Bangladesh researcher.
"The prevalent impunity for all these cases continues to send a message that such attacks are tolerated by the authorities. Ending impunity and ensuring protection for those at risk must be a priority for the Bangladeshi authorities."