Christian Missionary Doctor Infected With Ebola: Pray That I Can Remain Faithful to God; Recalls Serving Dying Patients in Liberia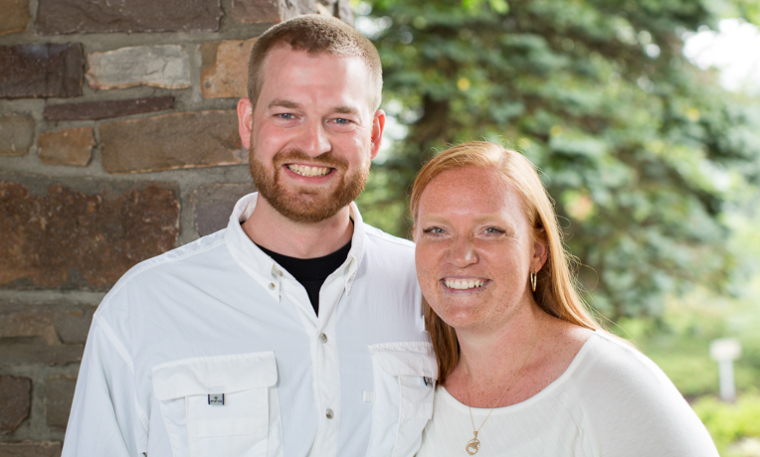 Dr. Kent Brantly, one of the two Christian missionaries who got infected by the deadly Ebola virus while working in Liberia, has written a letter from his isolation room at a Georgia hospital, asking for prayers for his recovery, but more than that, for his faithfulness to God. The letter also talks about his service to dying patients in Africa.
"I am writing this update from my isolation room at Emory University Hospital, where the doctors and nurses are providing the very best care possible," writes the Samaritan's Purse missionary, who was flown from Liberia to the Atlanta hospital last Saturday.
Saying he is growing stronger every day, Brantly extends his "deep and sincere thanks to all of you who have been praying for my recovery as well as for Nancy."
Nancy Writebol, who works with the Christian aid group SIM, also contracted the Ebola virus. She is part of the joint SIM/Samaritan's Purse team treating Ebola patients at the Case Management Center in Monrovia. She is also being treated at a special unit set up at Emory University Hospital in collaboration with the Centers for Disease Control and Prevention.
"My wife Amber and I, along with our two children, did not move to Liberia for the specific purpose of fighting Ebola," Brantly adds. "We went to Liberia because we believe God called us to serve Him at ELWA Hospital."
Brantly says he has learned that following God often leads us to unexpected places. "When Ebola spread into Liberia, my usual hospital work turned more and more toward treating the increasing number of Ebola patients. I held the hands of countless individuals as this terrible disease took their lives away from them. I witnessed the horror firsthand, and I can still remember every face and name."
When Brantly started feeling ill in Liberia two week ago, he says he immediately isolated himself until the test confirmed his diagnosis three days later. "When the result was positive, I remember a deep sense of peace that was beyond all understanding. God was reminding me of what He had taught me years ago, that He will give me everything I need to be faithful to Him."
Two weeks later, he writes, he is in a totally different setting. "My focus, however, remains the same – to follow God."
Brantly requests prayers for his and Nancy's recovery. "More importantly, pray that we would be faithful to God's call on our lives in these new circumstances."
Brantly had initially turned down the offer of a dose of an experimental serum while still in Liberia. "An experimental serum arrived in the country, but there was only enough for one person. Dr. Brantly asked that it be given to Nancy Writebol," Franklin Graham, president of Samaritan's Purse, earlier said. Later, Brantly was able to receive a dose of the serum.
Brantly also received a unit of blood from a 14-year-old boy who had survived Ebola under his care.
Dr. Bruce Ribner, an infectious disease specialist at Emory's isolation ward, was recently quoted as saying that all precautions are being taken to ensure there is no secondary infections from Ebola in the United States. "The bottom line is, we have an inordinate amount of safety associated with this patient," Ribner said, of Brantly's arrival last week.
However, renowned neurosurgeon and possible 2016 presidential hopeful, Dr. Ben Carson, has criticized the CDC for bringing Brantly and Writebol to the U.S. for treatment.
"Why would we bring that into our country? Why would we expose ourselves when we already know that there are problems that can occur and have occurred," said Carson, who is a former director of Pediatric Neurosurgery at Johns Hopkins University and Hospital, in an interview with Newsmax TV. "Ebola is a terrifying disease. If you don't treat it, close to 90 percent of the people will die."
According to Businessweek, there is no cure for Ebola, but several companies like Mapp Biopharmaceutical, the San Diego-based company that developed ZMapp, are working on drug candidates now being tested on animals.
ZMapp was picked as a potential treatment just earlier this year, as a result of a longstanding research program conducted by the U.S. government and the military, according to The Associated Press.
ZMapp, which is made from antibodies produced by lab animals exposed to parts of the virus, is designed to boost the immune system's efforts to fight off Ebola. It is made in tobacco plants at Kentucky BioProcessing, a subsidiary of Reynolds American in Owensboro, Kentucky, said spokesman David Howard, according to the AP. Howard said the plant "serves like a photocopier," and the drug is extracted from it.