Christian Mother Seeks Justice for 3-Y-O Daughter Raped by Muslim Man in Pakistan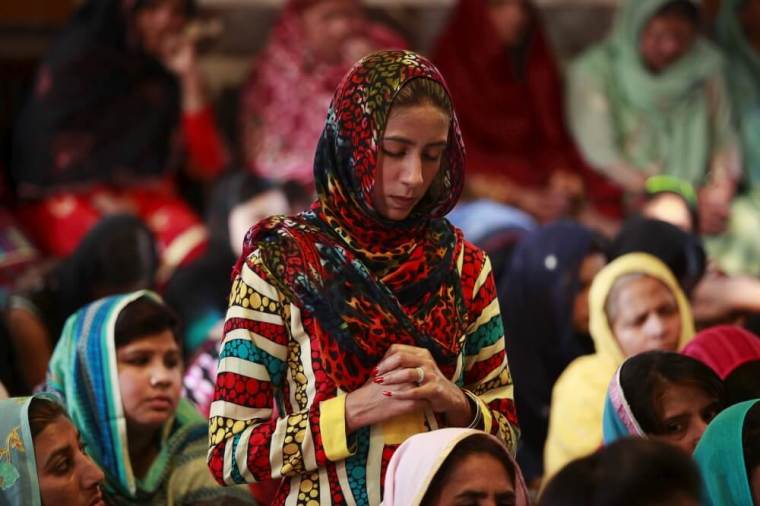 The Christian mother of a 3-year-old girl in Pakistan, who was brutally raped seven months ago, says she's emotionally and financially exhausted as she continues to fight for justice for her daughter, who will never be able to bear children due to severe injuries.
As the victim's mother, Catherine Bibi is preparing for a hearing at a court in the Bhawalnagar area of Punjab province next week, and says the trial has already drained her resources, according to a report by the London-based charity British Pakistani Christian Association.
"We have had several delays as the solicitor who should have been appearing for Mr. Muhammed Abbas (the accused), failed to turn up at any hearing," the mother's lawyer, Khurram Shezad, was quoted as saying.
Bibi, a single mother and sanitary worker, was quoted as saying: "My daughter is innocent of any crime at such a young and vulnerable age she has been subjected to a most brutal and evil attack, from a man with no morals. (Even) if this evil rapist is jailed it will not remove the vile treatment my daughter suffered. I call on prayers from anyone moved by my daughter's plight. Please pray that she is completely healed and can one day have children which is a natural process designed by God and a real blessing for women."
Bibi's daughter was raped in her home in January.
One day, when Bibi and her oldest son, Altaf Masih, 21, were at work and her 10-year-old son, Daud, was looking after his younger sister, a Muslim friend of Altaf, named Muhammed Abbas, came over. The man requested Daud to buy cigarettes for him from a nearby market. When Daud came back from a shop, Abbas kept him waiting outside the house and raped his sister.
Abbas finally opened the door for Daud, lit a cigarette and left. When Daud went inside, he found his sister naked, covered in blood and screaming.
Police initially refused to investigate the rape until a local lawmaker exerted pressure on the authorities.
"A young child suffered one of the most harrowing experiences she will ever know throughout her life," BPCA Chairman Wilson Chowdhry said. "My Christian faith leads me to totally abhor this crime and like so many people moved by this atrocious incident I want justice for Saiba, not only for her sake but for the sake of 10-year-old Daud who is steeped in guilt, despite also being an innocent victim. Moreover, I pray this rapist is jailed for a long term so that other children do not have to face the malevolent evil Mr Abbas would inflict upon them."
In April, a 14-year-old Christian girl was kidnapped at gunpoint in the town of Gaggo Mandi in Punjab province.
The family's home was raided by their neighbor's son and a number of accomplices. In addition to kidnapping their eldest daughter, Maria, the robbers allegedly stole the equivalent of $130 in cash and about $500 in jewelry. While the robbers were inside the home, the family claims that they overheard other men outside of their home asking, "have you got the girl yet?"
"The family were told that they would not see (the girl) again and were warned not to tell the police of the kidnap or they would be killed," a BPCA report explained at the time.
Earlier this year, a group called for Christians in Pakistan to unite in protest against the apparent inaction and apathy of police and courts in the brutal murder of Tania Mariyam, a 12-year-old Christian schoolgirl whose body was found in January in a canal with strange froth in her mouth and ripped trousers.