Christian Musician Gungor Says Jesus Could Have Been Wrong About Creation Story or Lied About It; Calls Genesis 1 a 'Poem'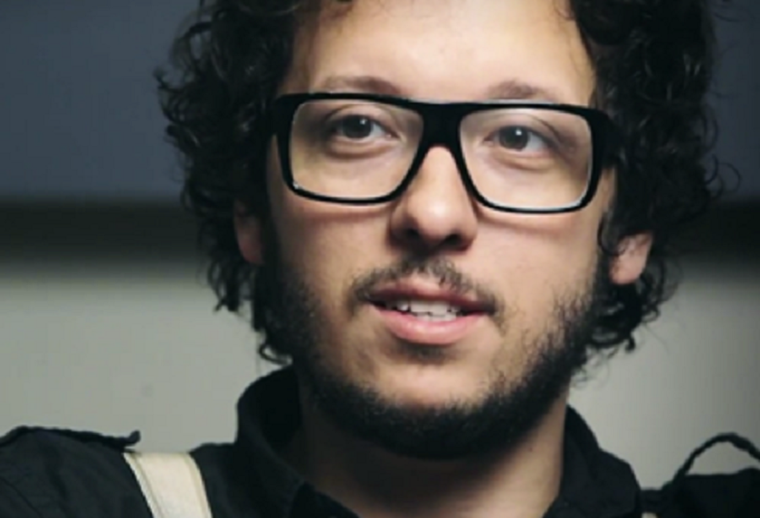 Award-winning Christian musician Michael Gungor of the musical collective Gungor, who recently rattled the Christian world when he argued that the Bible should not be read literally, took his arguments a little further last month when he said Jesus could have been wrong about the creation story, or might have lied about it to fit in with popular culture.
In episode 2 of The Liturgists podcast posted on Aug. 12 Gungor, Mike McHargue, popularly known as Science Mike, and Lissa Paino discussed the furor that has continued over Gungor's argument that Genesis 1 should not be accepted as a scientific record of history, but a poem.
During the nearly hour-long discussion, co-host McHargue said fundamentalist Christians from a church he used to attend challenged Gungor's position with the argument that even Jesus spoke of Moses' writings as though they were historical fact, and to reject any of Moses' words as allegorical is to reject the divinity of Christ.
Gungor argued, however, that it is possible that even Jesus, limited by His human form, could have been wrong about the creation story. He also suggested that Jesus, as man, could have also been aware that the interpretation of the scripture was erroneous, but chose not to say otherwise to fit in with popular culture.
"I think you're making a lot of assumptions based in a perspective that was handed to you from our culture, and the way we think in the modern world is very different than how people thought in the pre-modern world. To just see a few words that somebody said, that Jesus said about Noah, and you assume that you can get into Jesus' mind and know exactly how he thought about the whole situation, and how He considered history versus myth versus whatever — how do you know?" asked Gungor.
"And even if He was wrong, even if He did believe that Noah was a historical person, or Adam was a historical person, and ended up being wrong, I don't understand how that even would deny the divinity of Christ. The whole idea of the divinity of Christ being fully human and fully God, that God lowered Himself to become a human being with a human brain, in a human culture with human language and human needs and human limitations," he explained.
"The scripture seems to indicate, at least in some degree, that Christ is not as omniscient as God the Father; because if we just take Scripture at face value, it seems to indicate that the only being with knowledge of how and when things will end is God, the Father, and not even Jesus knows," added McHargue.
"Good one," replied Gungor.
"And that seems to imply some limitation on the scope of knowledge and insight for Christ incarnate vs. the source of all," McHargue continued during that portion of the discussion.
"You know that will freak a lot of people out, and I don't think you need to go there necessarily to say that Jesus was wrong about it," said Gungor, recognizing the inflammatory nature of McHargue's remarks.
"The point is it wouldn't freak me out if He was wrong about it, in His human side. But I still don't see the issue. If Noah and Adam were mythical ideas, the point of what Jesus was saying still applies to me. ... It has very little to do, in my perspective, with Jesus trying to lay out a history of the world for a historical-minded people. ... Even if Jesus knew that Noah and Adam were mythical, but knew He was talking to people who thought they were real, that's another possibility. Jesus was just referring to a story he was part of to these Jewish people that know that story," added Gungor.
He also explained that he sees Genesis 1 as a poem instead of a scientific recording of history, but argued that it's value in Christendom should not be diminished because it is a poem, quite the contrary.
"I do see value in it. I think that is another dichotomy that is completely needless," said Gungor. "To me that would be like asking if Romeo and Juliet is not historically verifiable and it's not based in history does that make it lose all value? It's not even the primary value at all it's not even what it is," he explained.
"To make it that is to lose its value. Actually, its value is for the genre that it is, for the intention that it is. You know it's beautiful. It's a piece of music. It has nothing to do with the math of the music. It's not what it is, it's not 'aren't you amazed how these numbers added up and balanced each other out at the end?' That's not what music is. It's an aesthetically driven situation," he argued.
"So to take the poem of Genesis 1, for instance, and try to make it into a science textbook is to just, is to kill the thing. … Now, I say poem because that's actually what it is. The way it's lined up and divided, with repetition and the days, how they're ordered, it is a poem. So, I think it absolutely has amazing value, and I think it has for billions of people for thousands of years," he continued.
"And for thousands of years or at least hundreds of years, people in Christian history have been saying things like hey, you can't try to read the Bible as a science book when science conflicts with the Bible and your reading of the Bible," he said.
"Re-read the Bible. Change that, because you're probably the one that's wrong; and if you don't do that you're gonna look like an idiot. … The church made pretty big mistakes in the past … thinking the world was flat," he noted.
Listen to the complete episode here.