Christian Parents Must Not Abandon Their LGBT Children, Says ERLC's Andrew Walker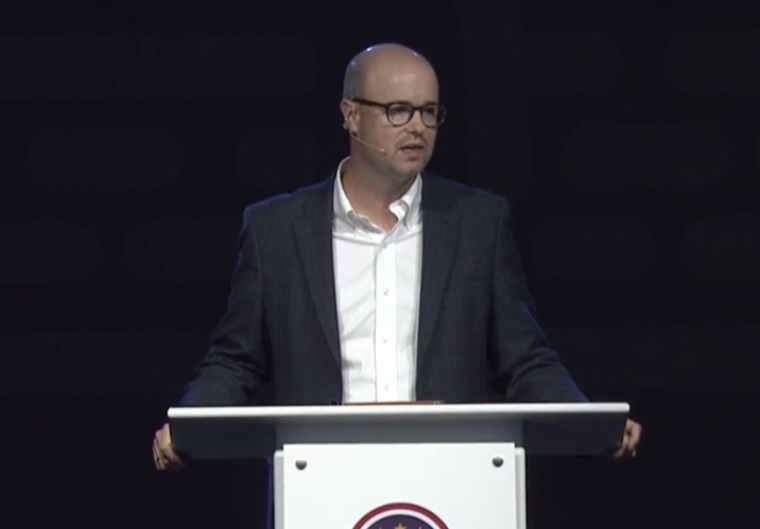 Christian families must not forsake family members who identify as LGBT, says Andrew T. Walker, director of research and senior fellow in Christian ethics at the Ethics & Religious Liberty Commission of the Southern Baptist Convention.
"Do not abandon them. I do not know how this poisonous thinking infected evangelicalism, but in my role at the ERLC I've heard from parents who have a gay or lesbian or transgender child who think that because their child is identifying as one of those categories, it means they have to abandon them and banish them away," said Walker at the ERLC's annual national conference in Grapevine, Texas, on Thursday.
"If you have that attitude toward others, you should crucify it. If you have that attitude yourself about your child, you need to crucify it. Here's why: because there is nothing, I repeat, nothing that can nullify the relationship between a parent and a child."
Walker also denounced how so many issues on transgenderism are "politicized," noting that it's not just a "culture war" issue but also pertains to other issues.
"As Christians we can't leave it just at that level, we have to understand that this is an issue of the love of neighbor, it's an issue of human dignity, it's an issue of human flourishing, it's an issue where vulnerable people's lives are on the line, but it's also an issue and a test of biblical authority," Walker said.
Last year, Walker had a book released titled God and the Transgender Debate, which focused on accepting transgender individuals while objecting to transgender ideology.
"This warm, faithful and careful book helps Christians understand what the Bible says about gender identity. It will help us to engage lovingly, thoughtfully and faithfully with one of the most explosive cultural discussions of our day," stated the book's Amazon description.
Walker's remarks were part of the ERLC's national conference, held Oct. 11-13 at the Gaylord Texan with this year's theme being "The Cross-Shaped Family."
ERLC Executive Vice President Phillip Bethancourt gave the opening remarks on Thursday, stressing the point that at that moment there are families "in crisis."
"There are marriages entering new seasons. There are parenting challenges that you may be facing that you never thought you would encounter at such a young age," said Bethancourt.
"Or maybe at your church, there's a phone call you're going to get while you're here, about a devastating update with the marriage or family there that's going to break your heart. We believe the Gospel has an answer to all of those. And that's why we're here this week."
ERLC President Russell Moore gave the keynote speech Thursday afternoon, telling those gathered in person and watching via livestream that "family is not an accident."
"Family, the Bible tells us, is a signpost pointing us beyond itself to the Gospel of Jesus Christ. That's why Paul says 'the Father from Whom every family on Heaven and on Earth derives its name,'" said Moore.
The conference is being held a month after Moore released his new book, The Storm-Tossed Family: How the Cross Reshapes the Home.
The book touches on topics that range from sexuality, marriage, divorce, and parenting in order to help followers of Christ navigate all aspects of family life.
"I was having so many conversations with people who felt as though they were going through difficult situations with family related to any number of issues," Moore told The Christian Post in an earlier interview.
"Often, these people believe that somehow they were facing something unusual. So the motivating factor of the book is to speak to Christians who are eventually, if not right now, are going to face difficult times from a Christian perspective."
Other scheduled speakers for the national conference include Matt Chandler, pastor of The Village Church in Highland Village, Texas; Beth Moore, popular Baptist author, evangelist, and Bible teacher; Erick Erickson, conservative radio host and editor of Resurgent; and Eric Mason, founder and pastor of Epiphany Fellowship in Philadelphia, Pennsylvania, among others.