Christian Rapper's Explicit Lyrics Stir Controversy
In his unvarnished portrayal of life and faith and their accompanying tensions, a Christian rapper has stirred debate over whether he crossed the line by using the taboo n-word and b-word.
In his latest album, Talented Xth, Amisho "Sho Baraka" Lewis, 33, comments on social issues like racism, abortion and commercialism with a Christian worldview and an aggressive angst-addled tone which forces you to listen to his lyrics and not just rock to the beat behind his music.
In track nine of the 14-track album title "Jim Crow" a.k.a "N***a Island," however, Sho Baraka rails against the oppressive nature of racism, referencing the n-word and the b-word as noted in edited excerpts from his song below.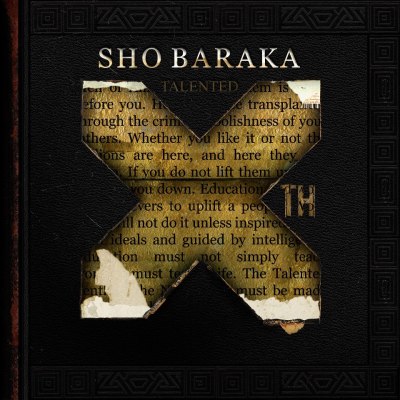 I feel I'm trapped in a crazy place.
Asking the Lord for amazing grace.
I see the masses wanna change me.
I'm waiting for someone to save me.
Until then, until then.
(2 x)
I guess I'm stuck here on n***a island.
Yeah, when n***a's be wildin'.
Yeah, and color is violence.
Yeah, moment of silence.
That lady you call hope, that's my lover
That woman you call "b***h", that's my mother
In a rush of reactions to the album which was released in January, however, many have decried Sho Baraka's approach.
"If he really wants to drive home that message, he would start by not using that repulsive N word at all. Period," said Akira on CNN's religion blog.
Others have praised the artist for his bravery in addressing controversial issues in his music and argue that his critics are missing the point.
"People don't get what Sho is doing. I do," said Tyshan, another commenter on CNN. "… I think it's pretty great in terms of content. I really loved Jim Crow the first time I heard it because it was talking about what it's like being black middle class in America or a black person trying to do anything positive in some regards. People are upset bc (because) of diction but I feel like it's not a big deal, sometimes strong language gets the point across a little better. It's a good album that tackles social issues that need to be talked about in Christian circles and Christians need to get more involved."
In a recent interview, Sho Baraka called "Jim Crow" "the most popular song I've ever done without anybody hearing it." He explained that the controversy swirling around his music was expected and his choice words for the song were not made lightly.
"I think it's a very important song. I do understand the weight of it and the potential controversy it can cause. I do understand that some people will not like the song but I do feel the benefit of the commentary is gonna outweigh that which people have an issue with," he said.
In the development of the song, he noted that he sent the lyrics to "Jim Crow" to eight different people in his circle and rewrote it incorporating measured critiques.
"It's just not me writing in a bubble. I understand the repercussions, it's definitely not the type of song that you want your 5- to 12-year-old to be quoting because there are some strong words in there. But I do feel it's important for our culture especially a culture that is afraid to deal with race," he added.
"I think it's a time where Christian hip-hop artists are growing up and dealing with issues that are hitting home for them … It's not for the sake of shock value or being vulgar."