Christian 'Sexperts' Expose Dangers of Erotica as 'Fifty Shades' Tops 100 Million Sales, Prepares for Big Screen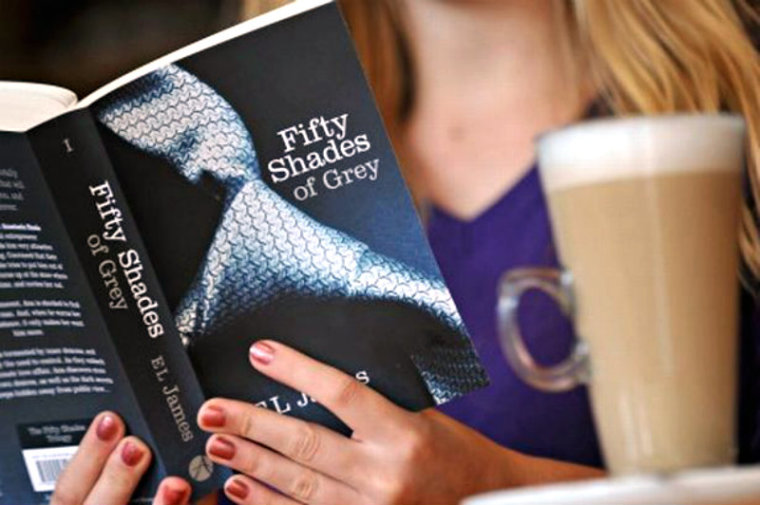 Readers just can't seem to get enough of E.L. James' bestselling erotica Fifty Shades series, as the trilogy now has sold more than 100 million copies worldwide. The salacious series, which counts Christians among its fans, marks that milestone amid anticipation of the movie adaptation being released next year.
Dannah Gresh, co-founder of Pure Freedom and who authored Pulling Back the Shades with Dr. Juli Slattery, said she was saddened to hear about Fifty Shades' latest milestone. Pulling Back the Shades: Erotica, Intimacy, and the Longings of a Woman's Heart is Gresh and Slattery's response to the pervasiveness of the erotica series, specifically among Christians.
"I'm sad because the book honors and glorifies bondage, dominance, sadism and machoism [or BDSM sex play]," Gresh told The Christian Post during a conference call with Slattery. Gresh added that the "saddest part" was knowing that Christian women consume the erotica series as much as women in the general public.
As the two authors discovered firsthand during their research for Pulling Back the Shades, "Praying grandmas are reading it. Vibrant young human-trafficking activists are reading it. Pastors' wives are reading it. … Missionaries are reading it. Jews, Muslims, and Christians are reading it."
Indeed, Christians, usually resolute on the dangers of porn, are big fans of James' explicit and allegedly profane sexual tales, as Barna Group researchers discovered in a survey last year. The evangelical Christian research group reported that "there is no difference between the percentage of Christians who have read Fifty Shades of Grey and the percentage of all Americans who have read the book." The Fifty Shades series, revealed in another survey to promote violence against women, follows the intense sexual relationship and eventual marriage between a college student named Ana and a multibillionaire named Christian.
For Slattery, a clinical psychologist who leads the nonprofit Authentic Intimacy, the pervasiveness of Fifty Shades of Grey, the first installment of the series, is alarming.
"You've always had erotica and pornography available, but in the last 25 years we've seen men just by the millions get hooked on Internet pornography, and now this is showing that it's become normal for women to engage in this form of pornography. It's very alarming to just see that there's no discernment and there's not an outcry," Slattery told CP.
Gresh echoed Slattery's suggestion that Fifty Shades of Grey, currently the fastest-selling paperback ever, is helping to normalize erotica for women.
"I believe that this book and the normalization of erotica that's resulting from it will have the same impact on the Church as the advent of Internet pornography and men using it 20 years ago," explained Gresh. "By that I mean we are going to face a new kind of sexual numbness and inability to be intimate and enter into authentic intimacy in marriage relationships as a result."
"So alarmed is probably the right word," she added.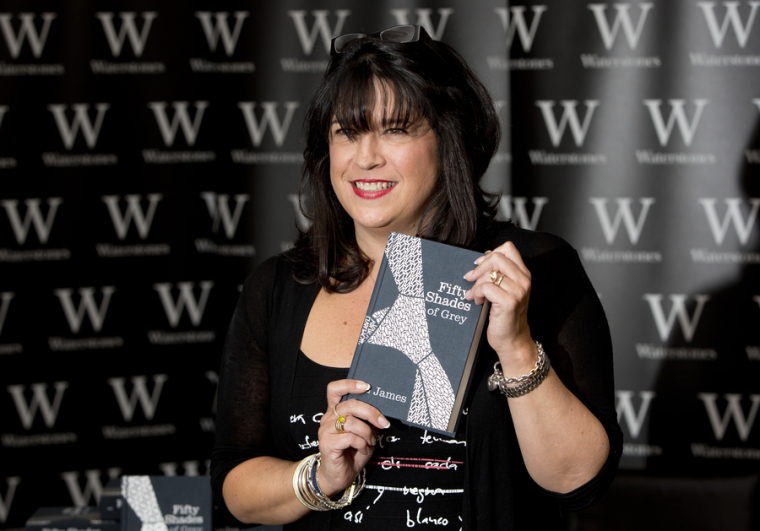 In Pulling Back the Shades: Erotica, Intimacy, and the Longings of a Woman's Heart, Slattery and Gresh examine the reasons for why books like Fifty Shades of Grey resonate with women, make the case for why "mommy porn is spiritual," and explain how women can be both spiritually and sexually satisfied in marriage.
If the "temporarily out of stock" notice and rave reviews posted on Amazon are any indication, Gresh and Slattery are saying exactly what many Christian women want or need to hear. Pulling Back the Shades, released March 1, was sold out on Amazon as of March 7, and a representative with Moody Publishers told CP that the book had sold 2,722 copies as of that date.
"They broke the rules!" reads one glowing review of Pulling Back the Shades, a light read in terms of page length though a heavy-hitter considering its approach in taking on a subject — women's sexuality — rarely discussed in Christian circles, at least openly.
While Gresh focused her research for Pulling Back the Shades by delving into "the stories of women whose lives have been impacted by erotica," Slattery chose to read through the series.
"Even though I read the books in a spirit of prayer — literally on my knees — I got pulled into the story. My body even got pulled in. … These books are powerful and had a significant impact on me," confesses Slattery in Pulling Back the Shades. Her own experience made her balk at claims from other women who have also read the books but insist they were not really affected by Fifty Shades of Grey, a 1,500-page series some readers reportedly have breezed through in just days.
Ultimately, the authors believe books like Fifty Shades of Grey are dangerous because they perpetuate distortions of God's intent for sexual expression and intimacy in marriage, as do all forms of pornography, a source of addiction for millions of Americans, Christian men and women included.
Is there a double-standard between how women who indulge in "erotica" or raunchy "romance" books are viewed, and the tone of discussions on men who consume "porn"? Why are open and frank discussions about women and sexual intimacy in Christian contexts so rare? And why are so many readers flocking to Pulling Back the Shades?
Gresh and Slattery took on these questions and more in an exclusive Q&A with The Christian Post. Check back later to read their responses, and about the "Satanic" themes Slattery said she uncovered while reading the Fifty Shades trilogy.