Christian Singer Plumb Pens Message After Demi Lovato Overdose: She's Not Alone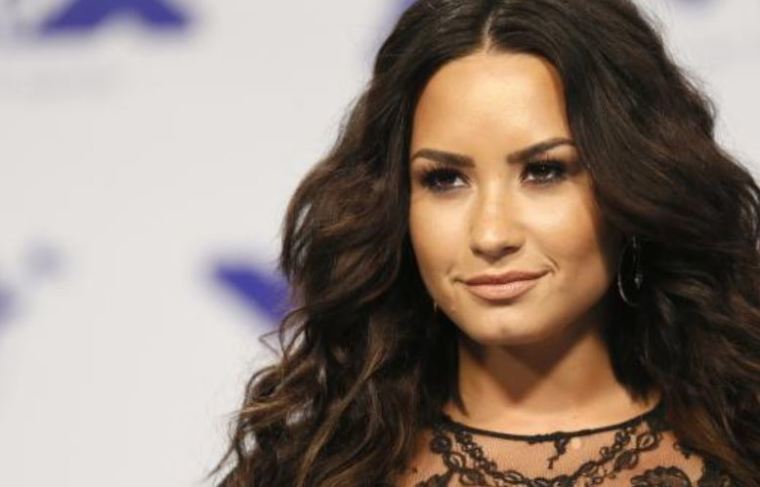 Tiffany Lee, known as Plumb, is popular for baring her heart through her transparent Christian music and after news broke that pop star Demi Lovato was rushed to the hospital of an apparent overdose, the singer posted a message for Lovato and the many others like her.
"This beautiful girl is not alone. She represents so many of us," Plumb wrote on Instagram  Wednesday under a photo of the mainstream superstar.
"We live in a fallen world...with broken, sharp edges all around us and when we don't have God's hand holding ours guiding us, we get cut and scraped and wounded from those sharp edges of this world. All of us," she explained. "However, we can have hope... Because He can heal the wounds and use the scars to tell stories and make beauty from them."
In the past, Plumb has talked openly about her own battles with hopelessness and depression when she temporarily split up with her husband. However, she would eventually find strength and wholeness in her faith in Christ and wishes the same for Lovato and all those who find themselves feeling broken and alone.
"I'm praying today for Demi Lovato... Not because she's famous... but because she's a broken girl. Because she's a human struggling. Because much like you and I... we need to know we aren't alone and we need love and we need prayer for our broken places," the "Beautifully Broken" singer maintained.
Plumb went on to say that the former Disney star represents a "large percentage" of the human race. Depression has led to a surge in drug abuse and suicide in recent years. The National Center for Health Statistics reports that the number of suicides rose from almost 43,000 in 2014 to just about 45,000 in 2016.  
Urging prayers, Plumb said, "When you pray for her, pray for everyone just like her... That they too would find healing from their wounds and that those scars will be used for beauty. Know... #YOUARENOTALONE."
After being found unconscious in her Los Angeles home on Tuesday, Lovato was rushed to the hospital. Hours later, multiple sources claimed she was stable, and "awake and responsive."
Lovato has yet to make a statement following her reported overdose but late on Tuesday, her rep confirmed that the 25-year-old was, in fact, awake and with her family.
"Demi is awake and with her family, who want to express thanks to everyone for the love, prayers and support," the statement read. "Some of the information being reported is incorrect and they respectfully ask for privacy and not speculation as her health and recovery is the most important thing right now."
Lovato first admitted she relapsed on June 21 with the release of her latest single, "Sober." She captioned the video, "My Truth."
"Momma, I'm so sorry, I'm not sober anymore/And daddy, please forgive me for the drinks spilled on the floor/To the ones who never left me/We've been down this road before/I'm so sorry, I'm not sober anymore," she sang in the single.
Many of her mainstream peers such as Joe Jonas, Ariana Grande and others have likewise joined Plumb's petition to pray for the artist.
Follow Jeannie Law on Twitter:
@jlawcp