UK Christian Bakery Found Guilty of 'Sexual Discrimination' for Refusing to Bake Gay Marriage 'Bert and Ernie' Cake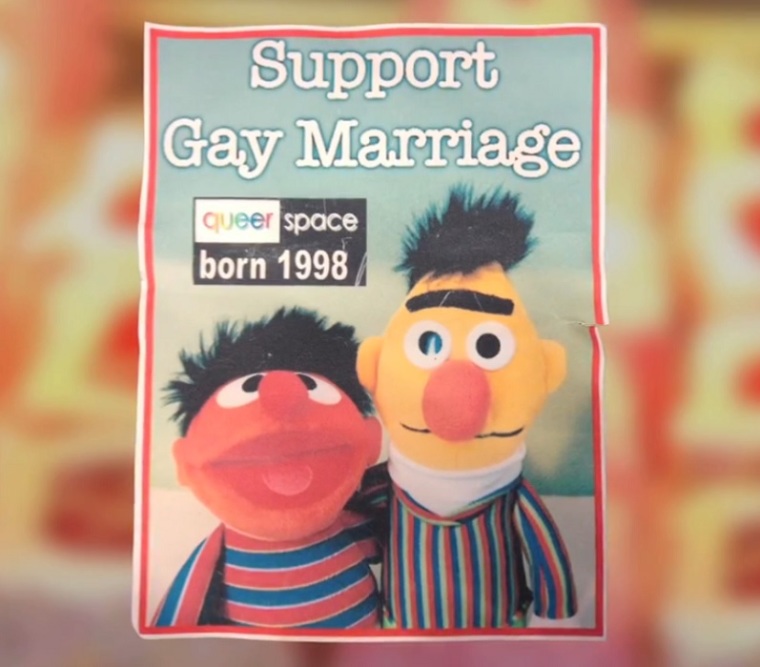 A U.K. judge has ruled that a Christian-run bakery discriminated against gay customers when it refused to make a cake featuring the "Sesame Street" characters Bert and Ernie with a pro same-sex marriage slogan.
District Judge Isobel Brownlie ruled at Belfast County Court on Tuesday that Ashers Bakery, the defendants, "have unlawfully discriminated against the plaintiff on grounds of sexual discrimination," The Belfast Telegraph reported.
"This is direct discrimination for which there is no justification."
The baking company was taken to court in 2014 for refusing the order of LGBT activist Gareth Lee, who said that the £500 (U.S. $775) in damages will be donated to charity.
Ashers' general manager Daniel McArthur explained that the bakery seeks to accommodate everyone, but cannot operate against its religious beliefs, which define marriage as a union between a man and a woman.
"We happily serve everyone but we cannot promote a cause that goes against what the Bible says about marriage," McArthur said, according to BBC News.
"We have tried to be guided in our actions by our Christian beliefs."
Brownlie apparently acknowledged that the McArthur family held "genuine deeply held religious beliefs," but argued that since they run a for-profit organization, the law dictates that they must serve everyone.
"The defendants are not a religious organization. They conduct a business for profit. I believe the defendants did have the knowledge that the plaintiff was gay," the judge said.
"As much as I acknowledge their religious beliefs this is a business to provide service to all. The law says they must do that."
The cake in question that Ashers refused to make was supposed to feature portraits of the two "Sesame Street" puppets side by side alongside the logo of LGBT activist group QueerSpace.
In past cases, Sesame Workshop has denied that the characters can be linked to any kind of sexual orientation.
"Bert and Ernie are best friends," a 2011 statement read. "They were created to teach preschoolers that people can be good friends with those who are very different from themselves. Even though they are identified as male characters and possess many human traits and characteristics (as most Sesame Street Muppets™ do), they remain puppets, and do not have a sexual orientation."
Northern Ireland politicians reacted to the ruling with some praising Brownlie's decision while others said that gay activists are now being allowed to trump religious freedom rights.
Northern Ireland Deputy First Minister Martin McGuinness tweeted in support: "Ashers bakery judgment a good result for equality, gay people have for far too long been discriminated against. We and the law on their side."
Unionist Politician Paul Givan, member of the Northern Ireland Assembly, said, however, that many Christians may view the decision as "an attack" on their convictions.
"What we cannot have is a hierarchy of rights, and today there's a clear hierarchy being established that gay rights are more important than the rights of people to hold religious beliefs," Givan said.