Christians Condemn 'Outrageously Evil' Killing of Priest at Altar of Philippines Church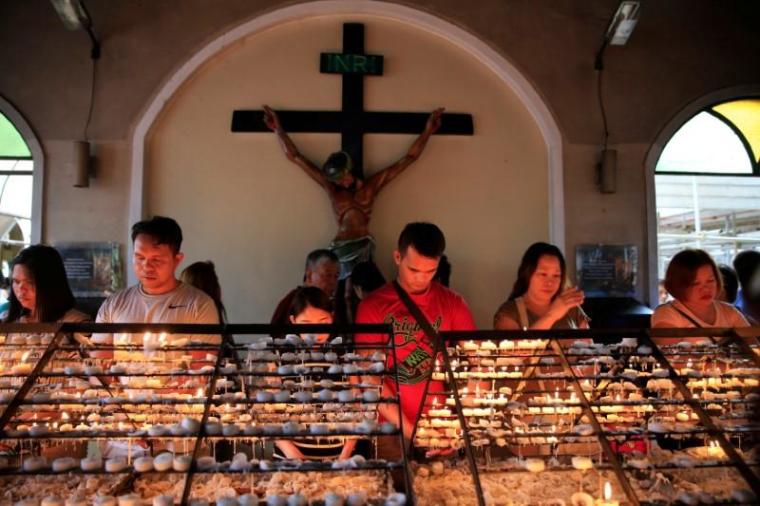 Christians across the Philippines are outraged after the latest murder of a Roman Catholic priest in the country. A top archbishop maintained that those who murder priests are going to an "even worse" place than Hell.
"God's justice be upon those who kill the Lord's anointed ones. There is a special place in Hell for killers. There is a worse place for those who kill priests," Archbishop Socrates Villegas of Lingayen-Dagupan declared on Tuesday.
The Associated Press reported that the priest, the Rev. Richmond Nilo, was gunned down Sunday night in the chapel in Zaragoza town in Nueva Ecija province, at the altar where he was preparing to celebrate Mass.
Two unidentified gunmen fired through the chapel window, before fleeing by motorcycle.
According to Philstar.com, the priest died from gunshots to the head and different parts of the body. Police found seven slugs from a caliber .45 pistol at the altar.
Nilo is the third priest to be killed in the Philippines, Asia's largest Catholic country, in three months.
The Catholic Bishops' Conference of the Philippines reacted in a statement of its own to Nilo's killing, calling it an "outrageously evil act."
"We pray for the eternal repose of the soul of Fr. Nilo. We also offer our prayer for his bereaved family. We make our appeal once again to the police authorities to act swiftly in the investigation and to go after the perpetrators of this heinous crime and bring them to justice."
Villegas, meanwhile, pleaded for God to "touch the heart" of President Rodrigo Duterte and stop the "verbal persecution" of the Catholic Church.
Duterte has denied any involvement in the violence against priests but he has clashed with Catholic clergy over the ongoing mass-killings of drug suspects in the country.
As UCAnews.com pointed out, Catholic priests and bishops have been among the most vocal critics of the president and opposed his war on drugs, which has claimed up to 23,000 lives in the past two years.
Presidential spokesman Harry Roque Jr. said that Duterte's government strongly condemns the latest killing.
"We will really give priority to the investigation of the killing of father. The government is concerned because just like the killing of a journalist, if you kill a priest, you violate not just his right to life, you also violate his right to worship freely,"  Roque Jr. said.
Caloocan Bishop Pablo Virgilio David, who is also vice president of the CBCP, said that a culture of impunity is putting priests in danger. At the same time, he rejected the idea that clergy should start arming themselves.
"We will never bear arms. We will never, ever seek security through a gun. That is not our role. We have no other savior but the Lord. We have no other refuge but the Lord," David stated.