Christians, Muslims Unite Against Extremism as Nigeria's President Calls Islamic Radicalism a 'Tragic Paradox'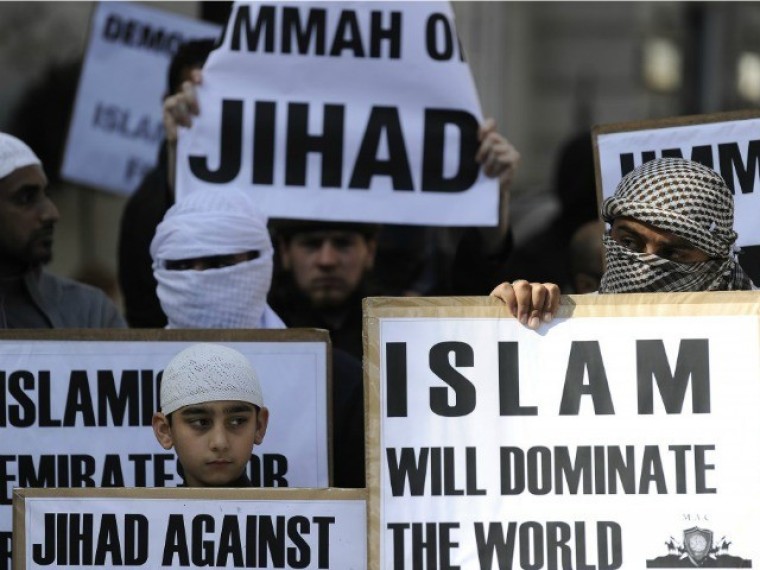 Nigerian President Muhammadu Buhari, a Muslim, said at a major peace conference that the teachings of Islam forbid extremism in all forms, making the wave of radical Islamic attacks worldwide a "tragic paradox."
"The tragic paradox of the global insurgency situation is that most of the atrocities committed by various insurgents all over the world today, are being carried out mainly by people who pretend to be Muslims, yet most of the victims and casualties are equally Muslims," Buhari said Thursday at the opening of the International Islamic Conference on Peace and Nation Building in Abuja, according to Nigeria's Daily Trust.
"To underscore their cruelty and godlessness, they particularly target the most vulnerable members of the society: children, women and the elderly."
Buhari added that any group that preachers lawlessness and extremism is 'irreligious and unacceptable' to Islam, and urged religious leaders to stand up and oppose false teachings that motivate violent insurgents.
"No religion approves of such heinous crimes against humanity; definitely not Islam nor Christianity, the two to which most Nigerians belong. This is a tragedy which all normal people must rise up against," Buhari added.
"Islam does not permit lawlessness. It frowns at extremism even in normal acts of worship. The emergence of any group advocating the contrary is therefore irreligious and unacceptable."
While Nigeria's population, divided roughly between Christians and Muslims, has for years coexisted peacefully, radical Islamic groups have risen up, carrying out massacres against Christians and attempting to tear the country apart.
The Islamic State-aligned Boko Haram has captured much of international news with its suicide bombings, mass shootings and kidnappings of thousands of women and children across Nigeria, but Christian farmers have also been killed by the thousands at the hands of radical Islamic Fulani herdsmen.
Close to 500 Christians were recently killed in the space of one month alone by Fulani herdsmen, prompting Buhari to order an investigation, and express his "deep shock" at the level of violence that has been committed.
Persecution watchdog groups, including International Christian Concern, have urged the Nigerien government to do more to protect citizens against violent threats to life and property, and to recognize the religious targeting that is happening in the country, rather than to attempt to explain it away through the lens of resource wars and historical tribal tensions.
In his speech on Thursday, Buhari called on all religious, community and political leaders to steer their followers away from corruption and crime, and instead teach them to be more tolerant of one another and to recognize the religious freedom rights of others.
The Nigerian President admitted that his country has suffered from neglect and corruption for years, but he vowed to do everything possible to protect the lives of his citizens and to ensure even development across the nation.