Christians: Remember, 'Love One Another as I Have Loved You'
Although I've read the words many times before and could easily quote them from memory, I was staggered the last time I read them. How could we miss the mark so dramatically? How could something so important to our Lord be so unimportant to us?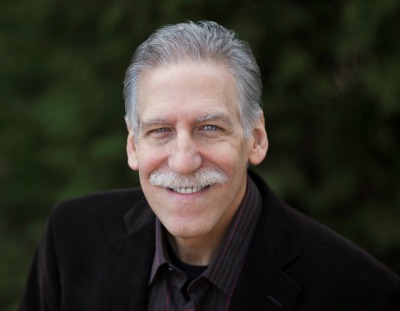 Before I say more, if you are not a follower of Jesus, this column is probably not for you. Feel free to skip over it and to wait for my next article on cultural issues or world events. But if you consider yourself to be a follower of Jesus, please read this carefully. In fact, stop for a moment and breathe a prayer as you read. Perhaps God will speak to you through the words that follow.
On the night that Jesus was betrayed, he said to his disciples, "A new command I give you: Love one another. As I have loved you, so you must love one another. By this everyone will know that you are my disciples, if you love one another" (John 13:34-35).
What devastating, shattering words. The world will know that we are devoted followers of Jesus by the love we have for each other. And it is to be a love that emulates the love that Jesus had for us. How miserably have we failed here!
We are better known for sniping at each other, for gossiping about each other, for speaking harsh words and posting ugly comments and engaging in fleshly, immature behavior that is anything but loving. How can the world possibly recognize us as disciples of Jesus if we are not marked by a genuine, deep, Christ-like love? How can it recognize us as members of his own family if we do not bear that family likeness?
I am often so grieved to see how we treat each other on social media. We are so lacking in patience. We are so quick to condemn. We can be so condescending and snippy and cruel. Where is the love of God in any of this?
Even when we speak the truth, we often do it without love, as if exposing someone's error was more important than restoring their soul, or as if proving ourselves right was more important than helping others find the light.
Throughout the New Testament, this call to love one another is repeated. Here is just the smallest sampling:
Having purified your souls by your obedience to the truth for a sincere brotherly love, love one another earnestly from a pure heart (1 Pet. 1:22).
Above all, keep loving one another earnestly, since love covers a multitude of sins (1 Pet. 4:8).
Whoever says he is in the light and hates his brother is still in darkness. Whoever loves his brother abides in the light, and in him there is no cause for stumbling (1 John 2:9-10).
We know that we have passed out of death into life, because we love the brothers. Whoever does not love abides in death. Everyone who hates his brother is a murderer, and you know that no murderer has eternal life abiding in him. By this we know love, that he laid down his life for us, and we ought to lay down our lives for the brothers. (1 John 3:14-16)
Beloved, let us love one another, for love is from God, and whoever loves has been born of God and knows God. Anyone who does not love does not know God, because God is love. . . . Beloved, if God so loved us, we also ought to love one another. (1 John 4:7-8, 11).
Sometimes I feel ashamed at the way we behave towards each other, knowing the world is watching.
Every single day, numerous non-believers visit my various social media sites and web pages, and many of them read the comments section, often getting engaged themselves. Some of these people are atheists, some are religious Jews, some are devout Muslims, and some have no contact with the gospel outside of these web pages.
What impression do they have of the Body of Christ? What kind of love do they see? Does it cause them to say, "How these followers of Jesus love one another!"? Or does it cause them to shake their heads and wonder, "What makes these Christians so mean-spirited and angry?"
When I came to faith at the end of 1971, I was not just a heroin-shooting, LSD-using, long-haired, hippie rock drummer. I had a terrible temper, and I could lash people with my tongue.
In early 1972, I got upset with the pastor's oldest daughter over something, ripping into her with my angry words, but the pastor didn't call me to talk with me the next day. Instead, he prayed for me.
That night, at our mid-week service, he preached from 1 Corinthians 13, Paul's great love chapter, and those words cut deeply into my heart. As he spoke from the pulpit with unusual gentleness, reading the characteristics of love, I cried out to God, "I'm sorry! I was wrong! I repent! Please have him stop preaching! I can't take this conviction any longer!"
When the message was over (it wasn't long but it felt almost endless), I went to him immediately, asking him to forgive me for acting like such a jerk, but he just smiled at me. He had already forgiven me, from the heart, as had his family. He was demonstrating Paul's words to me, and those words became part of my daily prayers for years, as I asked God to put those qualities within me.
Paul wrote that, "Love is patient and kind; love does not envy or boast; it is not arrogant or rude. It does not insist on its own way; it is not irritable or resentful; it does not rejoice at wrongdoing, but rejoices with the truth. Love bears all things, believes all things, hopes all things, endures all things" (1 Cor. 13:4-7).
I can only imagine how our heavenly Father feels as he looks down at his beloved people and he sees us attacking each other and belittling each other and speaking and acting with such cruelty towards each other. Again I ask, where is the love of God?
May his conviction pierce our hearts today for unkind words and deeds. May he deliver us from our self-righteousness so that we judge ourselves before we judge others. May he put within us such a love for his people – our own family – that whatever we say or do would be motivated by love.
As we do this, a world that doesn't know God at all will begin to notice something different about us. "Those people really love each other deeply. It must be because they belong to Jesus. We should find out about him too!"
Does it sound impossible? With man, it is, but not with God. And so I pray, "God, give us a fresh baptism of love for one another!"