Christians Who Watch 'Game of Thrones,' Nudity Are 'Recrucifying Christ,' Says John Piper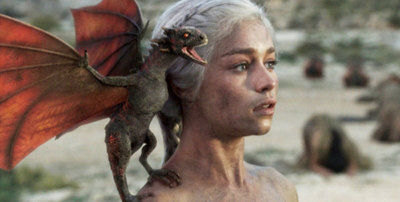 Christians have been clear in their opposition to pornography but many don't seem to have an issue with nudity on TV and film. Is there a difference between porn and nudity in a TV show like "Game of Thrones?" Pastor John Piper addressed the issue this week.
While Piper gives the obvious answer that Christians should not intentionally view a television show, movie, website or magazine that features nudity, he goes further to offer 12 reasons for this.
For all the believers who view nudity in entertainment, Piper asks, "Am I recrucifying Christ?"
"Christ died to purify his people. It is an absolute travesty of the cross to treat it as though Jesus died only to forgive us for the sin of watching nudity, and not to purify us for the power not to watch it," he states.
The Reformed theologian and author also calls on believers to ask themselves "do I care about the souls of the nudes?"
"God calls women to adorn themselves in respectable apparel with modesty and self-control (1 Timothy 2:9). When we pursue or receive or embrace nudity in our entertainment, we are implicitly endorsing the sin of the women who sell themselves to this way and are, therefore, uncaring about their souls," Piper says in an "Ask Pastor John" broadcast Friday. "They disobey 1 Timothy 2:9, and we say that's okay."
He also rejects the notion that nudity is necessary for good art.
"There is no great film or television series that needs nudity to add to its greatness. No. There isn't," he states.
It's not artistic integrity that's driving nudity on screen, Piper argues, but rather "male sexual appetite."
"It is not art that puts nudity in film, it's the appeal of prurience. It sells," he says.
Piper was presented with two related questions on his broadcast. One asked if there was a difference between film nudity versus pornography as Christians tend to be against the latter but okay with the first. Another asked specifically about the popular HBO show: "What would you say to a Christian who watches the cable TV show 'Game of Thrones?'"
"Game of Thrones" is a fantasy drama television series based on George R.R. Martin's best-selling A Song of Ice and Fire series. The show, which has recorded record high viewership, recently ended its fourth season and has been renewed for another two.
The drama series is, however, notorious for its nudity, sex and sexual violence - all of which have become commonplace to the show.
The Internet Movie Database (IMDb) describes it this way: "The sexual content on this show is very consistent and graphic."
"When will I tear out my eye, if not now?" Piper asks. Seeing a naked person causes one to sin with their minds and their desires and often with their bodies, he says, pointing to the New Testament verse on tearing out one's eye if it causes one to sin.
"Is it not satisfying to think on what is honorable? Life in Christ is not mainly the avoidance of evil, but mainly the passionate pursuit of good," he adds.
Other questions Christians should ask themselves:
Am I Longing to See God?

Would I Be Glad If My Daughter Played This Role?

Am I Assuming Nudity Can Be Faked?

Am I Compromising the Beauty of Sex?

Am I Craving Acceptance?

Am I Free from Doubt?