Christians Work to Rebuild Their Lives in Iraqi Town Decimated by ISIS (Interview)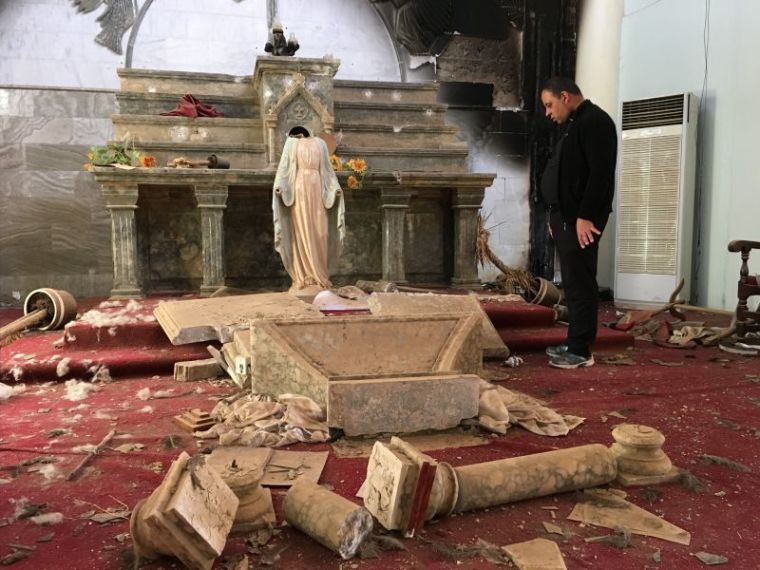 Father Thabet Habib could have never imagined the situation he and others from his destroyed hometown of Karamles, Iraq, are facing when he first began serving as a priest at the end of 2011.
About two-and-a-half years later, the priest would be the last person from the town of over 850 Christian families to flee when the Islamic State conquered much of Mosul and the surrounding Nineveh Plains and threatened to kill Christians if they didn't convert to Islam.
Like hundreds of thousands of others, Habib took shelter in Erbil, Iraq, where he was called to be a servant to not only his hometown neighbors but also some of the world's most vulnerable displaced people.
After the town's liberation by Iraqi-led coalition forces in October 2016, Habib was among the first to return. He knew what to expect but was still horrified by what he found upon his arrival.
"Many houses were burned and destroyed," Habib, who leads the committee in charge of coordinating efforts to rebuild of the town, told The Christian Post in a recent interview. "Of 756 houses, we had 241 burned houses, 112 houses destroyed completely, and other houses were partially damaged."
Among the destroyed homes was Habib's childhood home.
IS militants turned the home into a center for launching mortars at coalition and Kurdish forces, Habib said. The home was destroyed by a coalition airstrike.
"We are very happy for this liberation because it is our home. We were waiting for this moment. But when we arrived at Karamles, the reality was very, very hard," Habib explained. "The destruction was everywhere in the village — infrastructure, churches, cemetery, houses. Some houses were damaged 10 percent and others were damaged 100 percent."
The 42-year-old military veteran explained that he became a priest because he wanted to serve the people of his hometown, where he has lived most of his life except for the six years when he studied in Rome.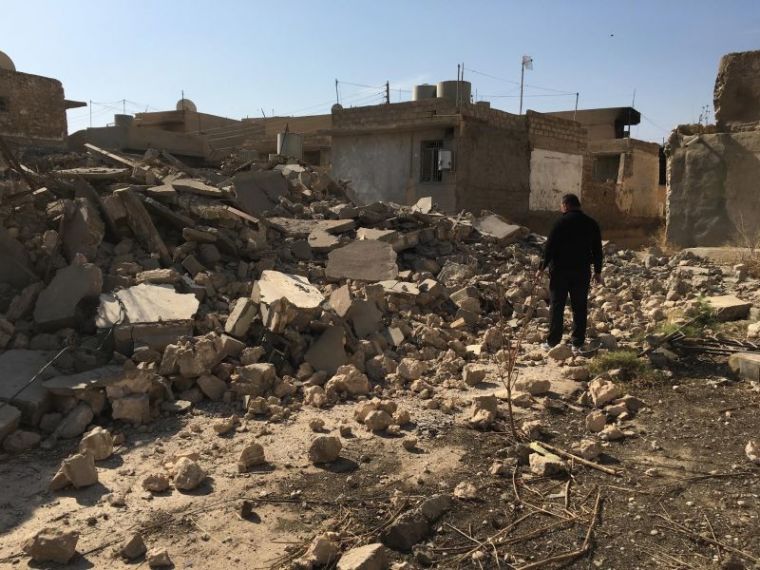 In the wake of the Islamic State, Habib is overseeing the effort to not only rebuild his hometown but to also restore its Christian identity.
"We started to work to make Karamles a good place with this activity of church, not just spirituality, but also [as] a service to help the people to live a Christian style of society," Habib said of the situation in Karamles before the Islamic State took over. "The situation changed with ISIS coming. We didn't imagine one day that the [ISIS] situation would be in Karamles or in the Nineveh Plain."
The Chaldean Church's effort in Karamles is being powered by a $2 million donation given to church leaders last year by the United States-based Catholic fraternal organization Knights of Columbus to help rebuild the town.
According to Habib, just $800,000 of the Knights of Columbus donation has been used so far.
"We have had 300 families return back in Karamles after the church helped them repair their houses with the help of the Knights of Columbus," Habib said. "We have 240 houses damaged. We are working now on 50 percent of these houses. We finished 45 completely."
Habib expects about 250 more displaced Iraqi Christian families to eventually arrive to the town, some of whom had their homes in the war-torn city of Mosul destroyed.
Habib said that one damaged church has been restored and people are working to restore other churches in the town.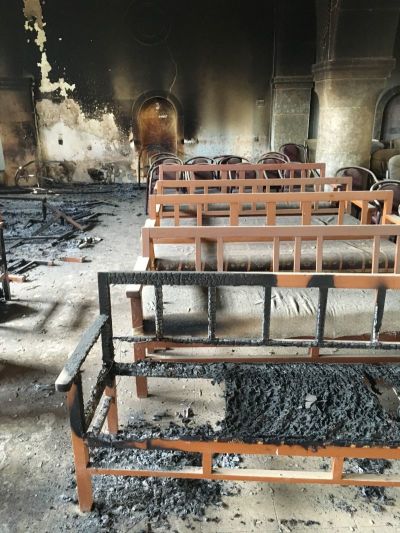 The small church that was restored now serves as the town's main worship center.
"We started with a [small church]. It was burned. We did work there," he said. "We are using the church. It is a small church, but we are using it for the normal activity, the normal masses. For the Christmas mass, we used a big hall in Karamles to celebrate the mass."
Habib added that two government-run schools have reopened in the town.
One is an elementary school that has about 260 students and the other is a secondary school that has about 150 students, Habib detailed. Additionally, a church-run kindergarten program has reopened with about 75 children in attendance.
Christians are not the only ones who have returned to the town. About 80 to 90 Shabak families have also returned and have benefited from the generosity of the Knights of Columbus' donation.
"The money that goes to Karamles rebuilds it for all of the people there," Andrew Walther, the vice president of communications and strategic planning for Knights of Columbus, told CP. "Karamles is overwhelmingly Christian but the Shabak are helped as well."
Habib said that he expects it to be at least another year before the town is completely restored.
"The project is very huge. We have to work more for this. With this help that is coming from Knights of Columbus, we feel we can do many things.