Church of England Facing 'Catastrophic' Loss as Last Generation Centered on Family, God Is Dying Out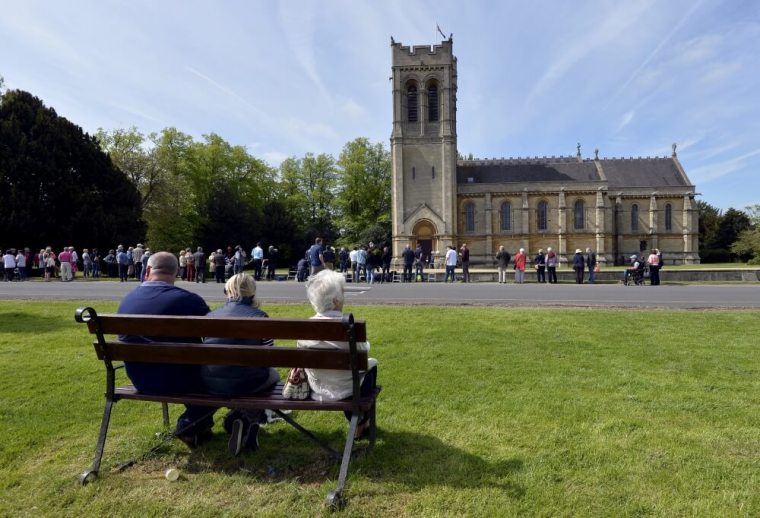 A new book warns that the Church of England, which is declining in numbers while its members are growing older in age, is facing a "catastrophic" loss.
Abby Day of Goldsmiths, University of London, says in her book The Religious Lives of Older Laywomen: The Last Active Anglican Generation, that close to 70,000 female church volunteers are now in their 80s and 90s, with research suggesting that the younger generation is not going to replace them.
"While elderly laywomen have never been given a formal voice or fully acknowledged by the Church, they are the heart, soul and driving organizational force in parishes everywhere. Their loss will be catastrophic," Day said in an interview posted by The Daily Mail.
Day described the generation in question as the parents of the 1960s baby boomers. The women of "Generation A" are "the most active in mainstream Christianity" and "the backbone of the church." But Day warned that they are "the last generation whose values are centered on nation, family and God."
She argued in the book that the older generation's willingness to work without reward for the church is not manifesting itself among their children or grandchildren.
The Religious Lives of Older Laywomen book says that its research challenges "the stereotype of worthy, dutiful carers who just happen to raise a generation stereotyped as highly individualized, unchurched, and selfish."
Instead, it says that it has uncovered complex personalities, values, and behaviors, and that "Generation A" is characterized by the desire for a relationship with a church-based spiritual authority.
The Church of England, which remains Britain's largest Christian denomination, has seen a dramatic drop in attendance over the past few decades, with attendance figures just over 750,000 in 2015 for Sunday service, which is less than half of the numbers of the late 1960s.
"We lose approximately one percent of our churchgoers to death each year. Given the age profile of the C of E, the next few years will continue to have downward pressure as people die or become housebound and unable to attend church," said the Bishop of Norwich, the Right Reverend Graham James, in 2016.
International think tank the Gatestone Institute released a report on Sunday, pointing out that since 2001, as many as 500 churches in London alone have closed down, while the number of Muslims has grown by almost a million.
"British multiculturalists are feeding Islamic fundamentalism. Above all, Londonistan, with its new 423 mosques, is built on the sad ruins of English Christianity," Gatestone warned in the report.
NatCen Social Research Institute statistics have also shown that between 2012 and 2014, the number of Britons identifying as Anglicans fell from 21 to 17 percent of the population, representing a decrease of 1.7 million people.
British Social Attitudes surveys separately reported that those without a religion in England and Wales now outnumber Christians.