Church of England vicars demand pay raise for first time amid UK's ongoing cost-of-living crisis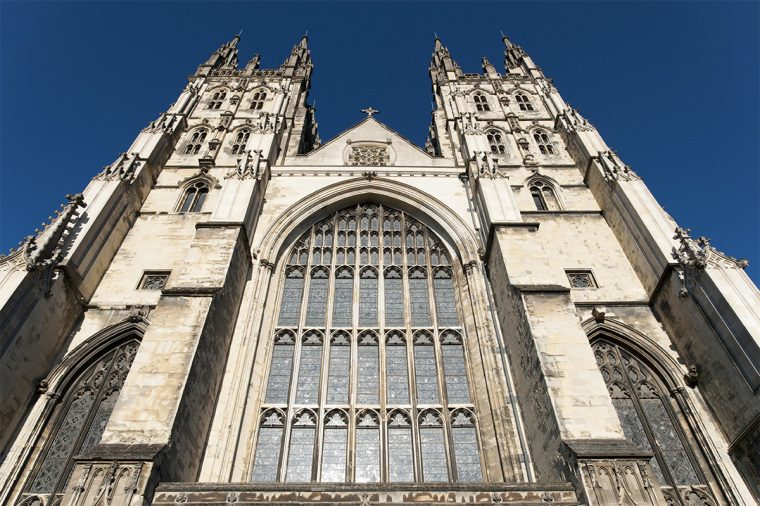 Amid Britain's ongoing cost-of-living crisis, vicars in the Church of England have formally requested increased pay — a move that hasn't happened in roughly 500 years. 
On Monday, Unite, the union which oversees 2,000 clergy and lay officers within the Church of England, announced that it requested a 9.5% increase in the stipend that clergy are paid starting in April 2024. 
Unite's Church of England Clergy & Employee Advocates (CEECA) was invited to submit proposals to the Church of England's Remuneration and Conditions of Service Committee (RACSC) for the first time.
"Clergy have been working tirelessly to support their local communities through the cost-of-living crisis: facilitating and coordinating vital services and activities, providing personal care and guidance to individuals in need, and speaking hope and a sense of togetherness in unstable and uncertain times," Unite activist and clergy Sam Maginnis said in a statement.
"However, last year many clergy had to turn to charitable aid because they couldn't make ends meet."
Maginnis said that a proposed increase is "necessary to start bringing pay back in line with inflation; while addressing the most urgent hardship and anxiety faced by too many clergy and their families."
"All clergy should be paid at a level that secures relief from financial hardship, promotes personal wellbeing, and enables them to effectively serve and support their local communities," he said. 
"Unite recognizes that the parishes which ultimately fund most stipends are facing the same challenges as frontline clergy and their communities. However, with an investment fund worth £10.3 billion the Church Commissioners could readily provide national support to ensure all dioceses can pay their clergy in line with our proposals."
Unite General Secretary Sharon Graham noted there is a £10.3 billion ($13.20 billion) investment fund listed in the 2022 Annual Report of the Church Commissioners, which she argues should more than allow for clergy to receive the stipend increase. 
"Like all workers Church of England clergy are struggling with the cost of living crisis. While many will argue their work is a vocation, the simple truth is that on their current rewards they are among the working poor," Graham said. 
"The Church of England has billions in the bank and can fully afford to pay its clergy the modest increase in their stipend they are seeking. The clergy deliver a clear message for the Church of faith in the hereafter. Unite is fighting for a better deal for them in the here and now."
A Church of England spokesperson stated the denomination is aware of the cost-of-living crisis among its clergy.
"We are mindful of this, and of issues of affordability for dioceses, in the deliberations over the annual recommendations for the minimum and benchmark stipend levels," the spokesperson told Reuters. 
According to the House of Commons Library, the cost of living increased sharply in the United Kingdom during 2021 and 2022 as the annual rate of inflation reached 11.1% in October 2022, a 41-year high. By April 2023, the annual rate of inflation eased to 8.7%. Still, the high inflation has impacted the affordability of household goods and services. 
Hundreds of thousands of British workers have gone on strike this past year as they demand pay raises.
Last year, the Church of England put aside about $3.8 million to aid dioceses in producing grants for the purpose of providing for clergy who are struggling amid rising energy bills.
Unite proposed the clergy's national minimum stipend should rise to £29,340 ($37,600). It also suggested that the national stipend benchmark be raised to £31,335.
"The figures are then used by the church's dioceses to set individual stipends for their clergy," the Unite statement reads. "Unite has also proposed a new national funding system to ensure that all dioceses can afford to pay their clergy."
The Church of England's Remuneration and Conditions of Service Committee committee will meet in the coming days to propose recommendations on the stipend. The proposal will be sent to the Archbishop's Council in September for the final recommendation.