Churches Built on 'Fight Club' Method Pit Pastor vs. Pastor (VIDEO)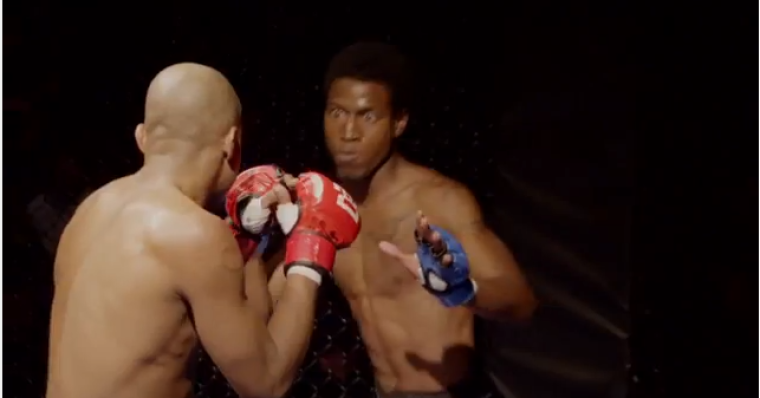 A new documentary is pitting pastor against pastor in a holy alliance known as "Fight Church." Pastors will square off against one another in a mixed martial arts match in order to examine a new type of relationship with Jesus Christ.
"Jesus never tapped out," one pastor says in the new trailer. "He came to finish what he needed to do."
The pastors step into the octagon fully prepared to do serious physical damage to one another all in the name of Christ. However, there is never a sense of maliciousness, they claim, only a sense of doing what one is supposed to do during battle – fight.
"We don't fight out of meanness," Pastor Paul Burress of Trinity Church in Rochester, N.Y. told ABC News. "We have no hate or bitterness in our heart. We've been able to reach an awful lot of people that never would have walked into a normal church service before, but they'll come over and do some fitness training or do some jiu-jitsu."
That's when the evangelism begins, and the comparison is made to Jesus fighting the devil and society in order to save lives and come away a winner. Not everyone is thrilled with the idea of fighting and evangelism being combined in Jesus' name, though, especially since Jesus preached nonviolence, love, and peace.
"John says love one another," a priest featured in the film states. "This is not love."
The "Fight Church" website says the film "is made up of passionate, genuine people from all walks of the Christian faith who are trained and prepared to provide practical and spiritual care to fighters, coaches, other members of the MMA community and their families."
"I probably wouldn't be in the position I am today if I wasn't a Christian," professional MMA fighter Jon Jones told ABC.
The documentary is set to release on April 24 at the Independent Film Festival of Boston, where it is certain to raise some eyebrows.
Watch the trailer here: