Churches Burned in Egypt as Muslim Brotherhood Targets Coptic Christians Amid Widespread Unrest (VIDEO)
Dozens of churches have been burned down across Egypt over recent weeks, with more than 40 churches said to have come under attack amid widespread unrest in the country. The unrest came to a climax this week when military personnel moved in to quash Muslim Brotherhood protesters who had occupied various regions, calling for attacks and violence against authorities and Christians. More than 500 were killed Wednesday.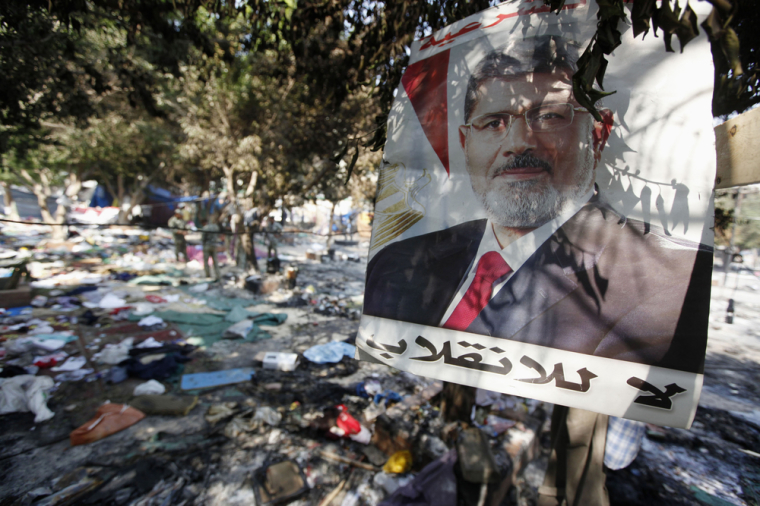 Since former President Mohamed Morsi was forced down from power in the country, Muslim Brotherhood protesters have been occupying dozens of public squares and areas in the country over the past six weeks, according to Dr. Terence Ascott, CEO and Founder, SAT-7 International.
Protesters have been aggressively calling for the reinstatement of Morsi, who is currently being detained by Egyptian military, facing charges related to an abuse of power, including offering substantial material and intelligence support to Hamas.
Morsi was accused of abusing his position of power in the country and strongly favoring Muslims, particularly from his Muslim Brotherhood party in the country.
Reports from inside the country have described that the protests over recent weeks have seen Islamists calling for violence against the army, police, liberals and in many cases specifically against Christian Coptic groups.
Copts and churches have been targeted in widespread attacks by Muslim Brotherhood supporters across Egypt over recent weeks, with reports of attacks emerging almost on a daily basis. Islamist leaders had blamed Copts for their support of protests against Morsi when he was in power, despite the fact that Christians made up only a small minority of Egyptians protesting against Morsi's rule.
As well as more than 40 churches being attacked in recent weeks, homes and businesses of Christians have also been attacked and destroyed by Islamists. Other attacks also targeted a monastery, three religious societies, three key bookshops belonging to the Bible Society in Egypt, three Christian schools and an orphanage.
On Thursday the official death toll from Egypt from Wednesday's clashes had reached 525, but those figures are expected to rise as the situation becomes clearer. However, the rising unrest has also seen an increase in violence against Christian Copts, according to reports.
However, Sat-7's Ascott also was sure to point out that not all Muslims had been involved in attacks on Christians, and in various places Muslims came out to protect their Christian friends. Ascott said, "It is also important and encouraging to note that some Muslims went to protect churches and that, in return, many Christians then sent messages to their fellow Muslim citizens saying, "buildings can be rebuilt again, but you are priceless, so stay safe, and don't worry about the churches"."
Ascott added, "And the Egyptian government also announced today that the State would take the financial responsibility for the rebuilding of damaged churches."
In an open letter to try and explain the situation in the country, Ascott also reported, "The Muslim Brotherhood have been, and remain very effective in portraying themselves as the victims to the media, pointing to how Morsi had been "democratically" elected and that the army "coup" was a major setback to the country's democratic progress. They have known what buttons to push with the Western press and this seems to be the version that most of the World is hearing - but it is not a version of truth that resonates with the vast majority of Egyptians.
"And, while the loss of life these past few days has been most regrettable it has not only been Muslim Brotherhood supporters that have died, and there has been scant reporting on the Muslim Brotherhood's attempts to destabilize Egypt, its calls for violence against the government and its supporters; and there has been a total lack of reporting concerning weapons that the Brotherhood had in the camps and used against the army as it sought to dismantle the sit-ins.
"In closing, can I ask for your prayers for this important country – the largest in the Arab World, with the largest Christian Community in the Middle East."