Cincinnati: Pete Rose, Skyline Chili, and … Sex Trafficking?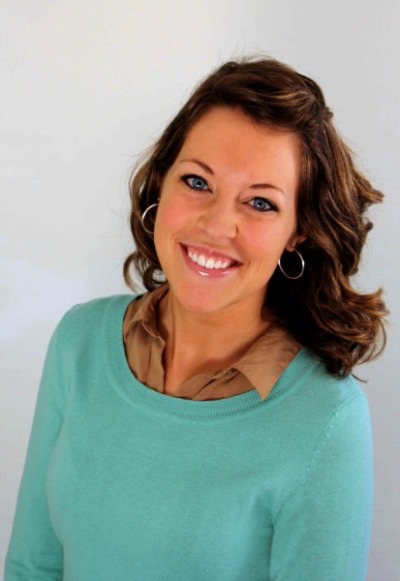 The City of Cincinnati, Ohio is famous for its German heritage but mostly, it's famous for its food—Skyline Chili, Graeters Ice Cream, and the interesting meat creation that is "goetta". It's also the birthplace of former President Taft, baseball legend Pete Rose, and former mayor, Jerry Springer … but that's another story.
Then finally, Cincinnati is home to The Big Red Machine, the Cincinnati Reds. And this year on July 14, the Major League Baseball All-Star Game will be held in their hometown at Great American Ballpark.
The All-Star Game always brings in a lineup of amazing players and stars, but events like these also tend to bring in another crowd, one that must be stopped … and a few Cincinnatians have made it their goal to do just that.
Most people do not know it, but amongst the city's achievements, there is a sickening issue lurking under the radar. Cincinnati has put its name on the map for its high demand for sex-trafficking and commercial prostitution. In a recent FOX19 investigation, the team found that local authorities had made arrests at a local hotel that was acting as a prostitution sting. The report also stated that nearly 602 phone numbers were found to be connected to commercial prostitution in the Tristate area—some of them are believed to have been forced into sex slavery against their will. As has been the case in other cities, the website Backpage.com was found to be used as a springboard for much of the despicable activity.
Sporting events like the All-Star Game can bring in major revenue for a city as well as generate community solidarity and excitement. But increased traffic around the city can, in turn, lead to the increased trafficking of people. Pimps and sexual exploiters know that sporting events tend to bring in high volumes of men, and they seek to use that to their advantage. In all the excitement around the game, this disgusting exploitation often goes overlooked as attendees and residents turn a blind eye.
But not this year.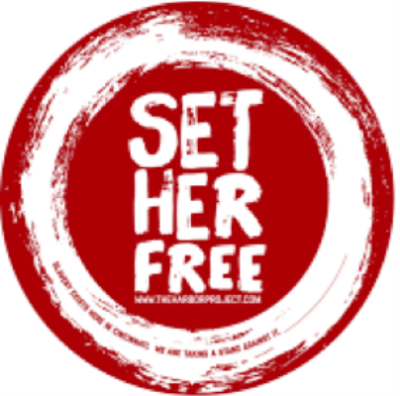 A few local Cincinnatians have become aware of the sex trafficking problem and are doing something about it. They're calling their movement "The Harbor Project," to call their fellow residents to action. The group realized that the All-Star Game is the perfect time to raise awareness and to get other locals on board, and it is a major step in their dream of ending sexual slavery in Cincinnati—for good.
The Harbor Project is in the process of creating window stickers (example above) to be placed around the city at businesses that may be vulnerable to be used for sex trafficking purposes. These establishments include hotels, taxi cabs, bars, and other local businesses. The owners will be given a sticker, and in placing the sticker on the outside of their building/automobile, etc., they acknowledge and agree to do what they can to prevent trafficking from occurring at their institution. They'll sign an agreement stating their intentions to recognize and respond when they see a potential sex-trafficking situation. Along with the sticker, they will each receive educational information on the facts about commercial slavery in Cincinnati that they will have on hand to give to their customers when asked.
While these stickers may seem like a small step, they are creating awareness, which is the first building block of social change. The initial goal of the stickers is to raise mindfulness within the city so that business owners and Cincinnatians will be awakened to what is going on in their backyard. This group of locals wants to convict their fellow residents and call them to action, in the hopes of eventually putting an end to the exploitation. But they need your help.
What can you do? Whether you are in Cincinnati or not, get involved! The Harbor Project is still in the planning stages and recruiting individuals to join in their efforts in Cincinnati, but the group also hopes to eventually spread into other cities around the country. They need citizens on the ground to spread the word and to pass out the stickers. To learn more about the movement and how you can get involved, contact The Harbor Project: info@theharborproject.com.
Ending sexual slavery and exploitation takes a community of educated and engaged citizens. Let use this year's All-Star game as a springboard to start a conversation of Major League proportions.
Hannah Wegman is the Project Coordinator/Writer at Concerned Women for America (CWA), the nation's largest public policy women's organization with 500,000 members across the country.