Cleveland Browns vs Buffalo Bills Live Stream: Watch NFL 2014 Football Online (CBS TV Start Time, Preview)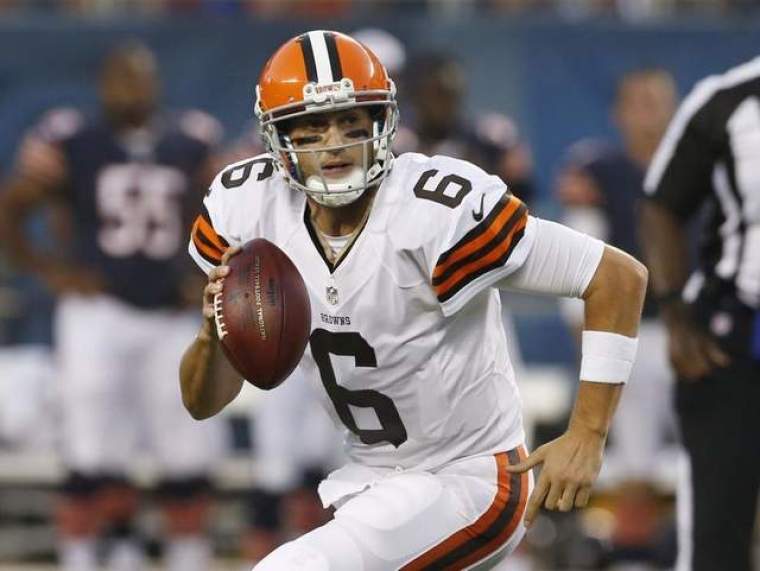 The Cleveland Browns will go on the road to face the Buffalo Bills at the Ralph Wilson Stadium in Orchard Park, New York on Sunday. Both teams still have a lot to play for and are hoping to secure Playoff berths in the coming weeks, however, there is still a lot of work to be done if either of them are going to make it. The game will start at 1 p.m. ET and can be watched on TV on the CBS network, or online through live stream (details below).
The Browns come into today's game on 7-4 and are in a three-way tie for second spot in an amazingly competitive AFC North. The Cincinnati Bengals are ahead in the division by a nose with a 7-3-1 record, with the Baltimore Ravens, Pittsburgh Steelers and the Browns all less than a game back on 7-4.
The AFC North looks like it will be going all the way down to the wire, and with the final month of the season coming up, this is one of the most exciting divisions out there this season.
Meanwhile, the Buffalo Bills are still fighting it out in the AFC East, but to all extents and purposes the New England Patriots are almost certainly guaranteed to take the division title. The Patriots are on 9-2, with the Miami Dolphins and the Bills back on 6-5.
Buffalo's first goal will be to take sole possession of second spot in the AFC East, and then to set their eyes on one of the Wild Card spots in the AFC. A loss today would put a massive dent in those hopes, where as a win would have some of the Bills players believing more and being more confident that it could be their season yet.
Today's game between the Cleveland Browns and the Buffalo Bills will start at 1 p.m. ET, and can be watched on TV on the CBS network or online through live stream by clicking here.
Cleveland Browns VS Buffalo Bills WEEK 13 PREVIEW-11/30/2014