CNN's Anthony Bourdain Dead by Suicide, President Trump Sends Condolences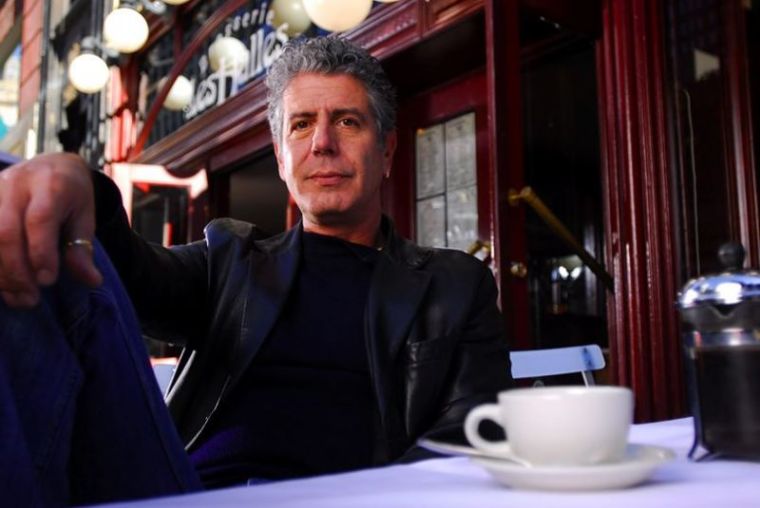 Anthony Bourdain, host of CNN's award-winning series "Parts Unknown," was confirmed dead in an apparent suicide Friday, the network announced. The popular chef was 61.
"It is with extraordinary sadness we can confirm the death of our friend and colleague, Anthony Bourdain," CNN said in a statement Friday morning. "His love of great adventure, new friends, fine food and drink and the remarkable stories of the world made him a unique storyteller. His talents never ceased to amaze us and we will miss him very much. Our thoughts and prayers are with his daughter and family at this incredibly difficult time."
Reacting to the news at a press conference Friday morning, President Donald Trump said he was shocked the chef took his life.
"I think it's very sad," the president said. "I want to extend to his family my heartfelt condolences. That was very shocking. When I woke up this morning, 'Anthony Bourdain is dead.' And I enjoyed his show, he was quite a character, I will say. So I just want to extend my condolences, and also to the family of Kate Spade."
Bourdain was in France working on an upcoming episode of his show when he was found unresponsive in his hotel room by his close friend and French chef Eric Ripert, CNN said.
It is unclear what led to his suicide. Bourdain frequently spoke about his cocaine and alcohol addiction in the 1980s. He had worked long hours as a line cook in restaurants in New York and the Northeast before he became executive chef in the 1990s at Brasserie Les Halles, in Lower Manhattan. An unsolicited article to The New Yorker about his life in the restaurant world that eventually got published is what propelled him to fame. The article resulted in his memoir Kitchen Confidential, and led to his platform on television.
As news spread of Bourdain's passing Friday, many who knew him and were familiar with is work expressed sadness.
"Rest n Peace Anthony Bourdain. My heart aches for his daughter n family left to pick up the pieces. I'm getting weary going through this ritual of morning and bewilderment. Depression is a roaring beast devouring so many good souls among us. So so sad...," actor David Alan Grier tweeted.
Charles Robinson, senior NFL reporter for Yahoo, said: "Anthony Bourdain introduced us to the people we would pass by on our own street, our own neighborhood and our own city. He connected us with war and poverty and humanity abroad, but he also showed us the value in a journey only a few feet away. We need that now more than ever."
Bourdain's death comes just days after the high profile suicide of iconic fashion designer Kate Spade who hanged herself in her Manhattan apartment.
Just this week the Centers for Disease Control and Prevention said suicide rates have gone up by 30 percent across the nation since 1999. Suicide rates, the federal agency said, have been rising in nearly every state.
In 2016, nearly 45,000 Americans age 10 or older died by suicide, making it the 10th leading cause of death and is one of just three leading causes that are on the rise.
"Suicide is a leading cause of death for Americans — and it's a tragedy for families and communities across the country," CDC Principal Deputy Director Anne Schuchat, said. "From individuals and communities to employers and healthcare professionals, everyone can play a role in efforts to help save lives and reverse this troubling rise in suicide."
Researchers found that more than half of people who died by suicide did not have a known diagnosed mental health condition at the time of death. Relationship problems or loss, substance misuse; physical health problems; and job, money, legal or housing stress often contributed to risk for suicide. Firearms were the most common method of suicide used by those with and without a known diagnosed mental health condition.