Colorado Wildfire Map 2012: 32,000 Evacuated From Colorado Springs Fire (Photos)
The Colorado wildfires have forced more than 32,000 people to evacuate the region as smoke engulfed the area.
Wildfires have hit six U.S. states, and Colorado Springs in particular has seen thousands rushing from their homes to escape the smoke filled streets. The city has seen evacuation orders issued for a large portion of the city, and Wednesday saw the blaze double in size to more than 24 sq miles.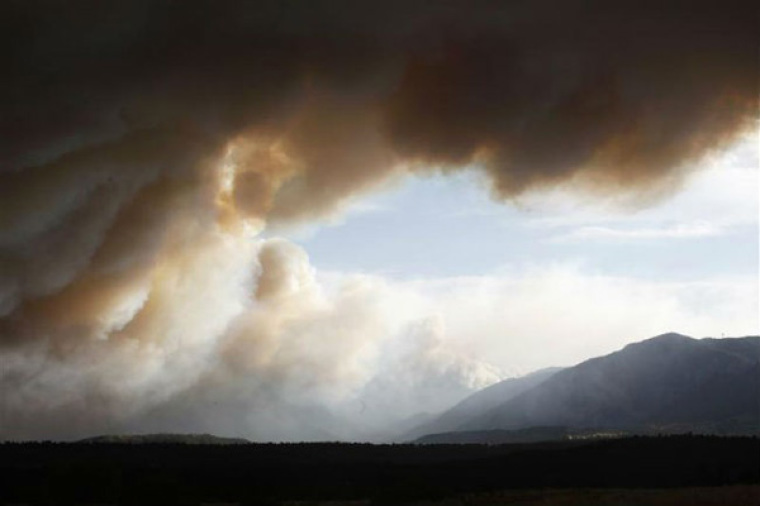 The region is struggling to cope with the extensive wildfires despite more than 800 firefighters being deployed.
Montana, Wyoming, New Mexico, Arizona, California and Utah all have wildfires spreading, and in Colorado despite firefighters working through the night, the fires were only 5 percent contained by Wednesday morning.
Much of the United States is experiencing hot temperatures of more than 100 degrees Fahrenheit, and the dry weather is expected to continue throughout the week, with little or no chance of rain for many areas.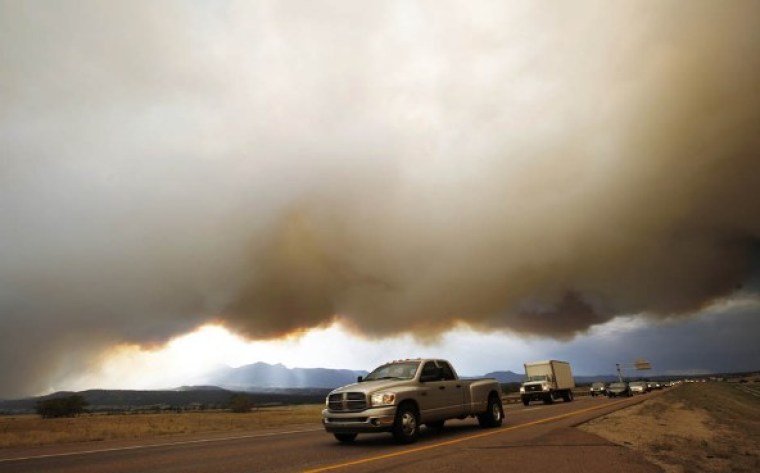 Richard Brown, the Colorado Springs fire chief, has described the blaze as a "firestorm of epic proportions."
Colorado Springs is a city of 419,000 people and is Colorado's second largest. The Waldo Canyon Fire, which was sparked at the weekend, has been fueled by winds of up to 65mph and has quickly spread towards Colorado Springs.
Colorado Governor John Hickenlooper, after surveying the fire from the air on Tuesday, said, "It was like looking at the worst movie set you could imagine. It's almost surreal. You look at that, and it's like nothing I've seen before."
Governor Hickenlooper has also said, "This is the worst fire season in the history of Colorado."
The City of Colorado Springs has issued a map on the mandatory evacuation areas. The map can be viewed by clicking here.
Waldo Canyon Fire - Colorado Springs, CO (FOOTAGE)