Comedian John Crist announces new romance to country star Lauren Alaina after 10 years single
Comedian John Crist announces new romance to country star Lauren Alaina after 10 years single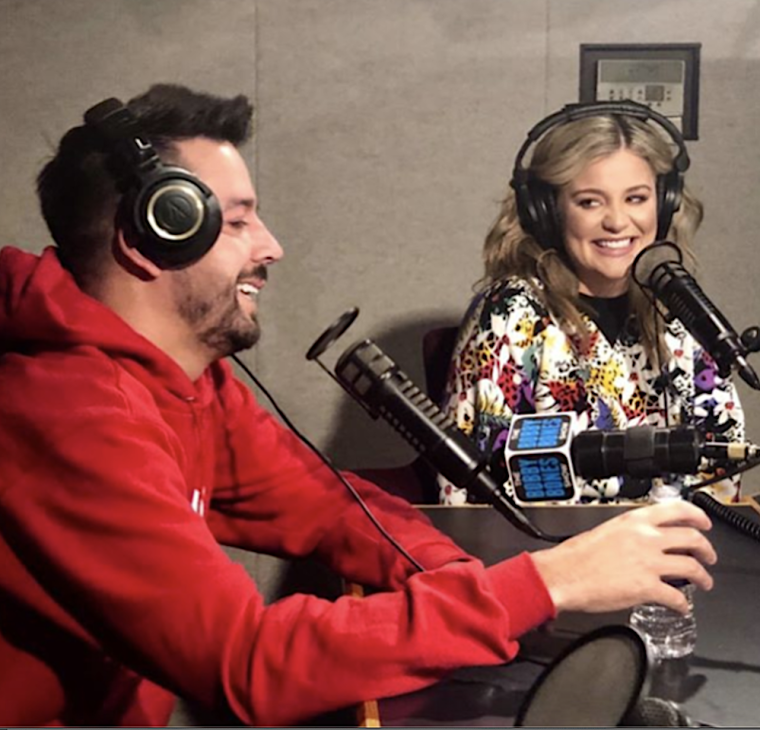 Christian comedian John Crist joined his new beau, country star Lauren Alaina, on "The Bobby Bones Show" where the couple made their relationship public.
Alaina, the runner-up on the 10th season of "American Idol" was on the program Wednesday promoting her new single "Ladies in the '90s" and midway into her interview, Jones invited Crist to join them on air.
"This is my boyfriend, John Crist," Alaina announced. She revealed that they became acquainted when she responded to one of Crist's Instagram videos to comment that he was funny. 
The comedian did not know of Alaina before she made contact with him. He was compelled to respond to her because she was verified on Instagram with a blue check on her page, so he googled her.
"So I looked her up because I didn't want to be like, 'Who are you?' so I went to her Wikipedia page," Crist admitted, saying it led to him sending her an awkward pickup line. "I too grew up performing in church in Georgia," he wrote to her.
"Looking back, it was the wrong move," he added.
Despite the uncomfortable introduction, the two moved past it and have now been dating for a couple of months.
She noted that she has "helped him quite a bit in his jokes."
So far, he said he has made one joke about their relationship, though "it didn't really work on stage": 
"I'm 35, her mom is 45, and she's 24 so I'm closer to her mom's age than her. When her and her mom are arguing about stuff I'm literally in the middle. I'm like 'babe, actually your mom makes some good points,'" Crist joked.
Alaina shared that Crist's family, who still considers her "his friend," are happy that he finally has a girlfriend after so many years of focusing on his career.
"John hasn't introduced them to a girl in 10 years. … They're very shocked I think that he's bringing a girl around; he doesn't do that," the "Road Less Traveled" singer, who recently broke off an engagement to Alex Hopkins after six years together, said.
When asked why he hasn't dated for 10 years, Crist said, "People say that sometimes you're like married, ... comedy will always be like your mistress."
Bones noted that as a performer, you can have a lot of friends and be the coolest guy in the room and then go back home and be the loneliest guy.
Alaina first shared a photo of herself with Crist at his show in February. "Does going to a @johnbcrist show make me more of a CRISTian? #ForSureNo #CheckYourHeart," she captioned the photo on Instagram.