Condemning Terror Attacks Is Not Enough to Save Christians, Persecution Watchdog Group Warns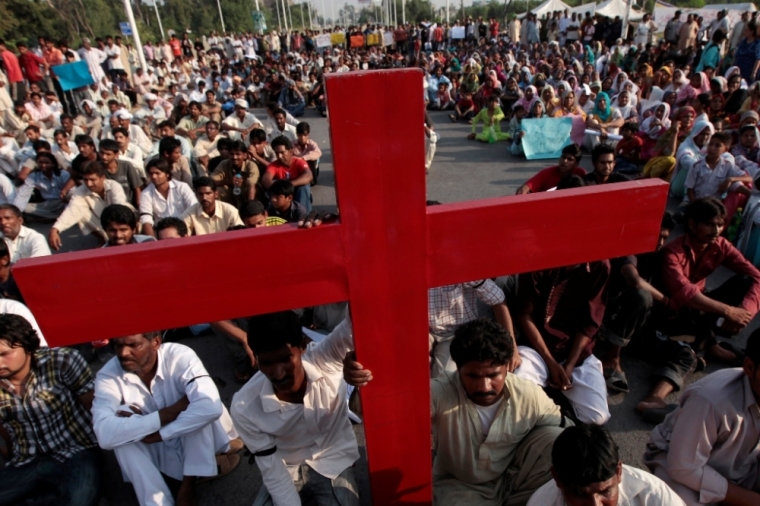 Open Doors USA, a persecution watchdog group, has warned that world governments simply condemning attacks against Christians, such as the one on Easter Sunday in Pakistan where 73 people were killed, is not enough to save lives.
"Right now few leaders are offering more than condolences after major attacks on Christians," David Curry, CEO of Open Doors, told the Daily Beast. "They need to go to the countries, meet with its leaders and people to find bipartisan ways to protect Christians and promote religious freedom to all."
The attack in Lahore was carried out at an Easter fun fair park for families, and most of the victims in the suicide blast where women and children. A splinter group from the Taliban, Jamaat-ur-Ahrar, has claimed responsibility and vowed that even more "devastating" attacks on Christians are coming.
World governments, including the administration of President Barack Obama, have condemned the terror actions and sent their condolences to the victims, with Obama urging Americans not to allow fear to get in the way of helping people.
"The United States condemns in the strongest terms today's appalling terrorist attack in Lahore, Pakistan. This cowardly act, which targeted innocent civilians in the Gulshan-e-Iqbal Park, has killed dozens and left scores injured," Obama's adminisration said at the time.
"The United States stands with the people and Government of Pakistan at this difficult hour. We send our deepest condolences to the loved ones of those killed and injured, and our thoughts and prayers are with the people of Lahore as they respond to and recover from this terrible tragedy."
Canadian Prime Minister Justin Trudeau added: "Canada condemns the deplorable bombing in Lahore, Pakistan. Our thoughts and prayers are with all those killed or injured."
Curry said that mere words are not enough to tackle the problem, however, adding that Western media often focuses too heavily only on attacks and victims in the West, rather than all over the world.
"I don't believe most Americans have an accurate understanding of the real state of Christian persecution around the world," Curry said.
As Curry previously told The Christian Post, the persecution of Christians has reached its highest level in modern history, with the rise of radical Islam being one of the very top threats to Christian lives and freedom.
"It's going to continue, because all of the factors that drove the persecution of Christians into these regions are still in place, and they are gaining power. There are 43 groups around the world who have pledged allegiance to the Islamic State, and I think you're going to see an expansion of these splinter cells persecuting Christians, because that is their stated goal," Curry told CP.
Pakistani Christians have cried out for help following the attack, urging the Pakistani government to offer more protection.
"The government has proved it cannot keep people safe so the army should take over security," said Pastor Shakil Anjum of the Children's Chapel following the Easter Sunday bombing. "They have strengthened security at our churches but now terrorists are coming to public spaces to kill us."
Other persecution watchdog groups, including International Christian Concern, have also warned that Christians are seen as "convenient targets" for Pakistani terrorists.
"Not only are they poorly protected by Pakistan's security forces, they are also seen as an extension of the West in Pakistan," said ICC regional manager for South Asia, William Stark, noting that promised reforms to protect Christians are yet to be enacted.