Jesus Sculpture Made of Garbage Is Demolished After Russian Orthodox Church Complains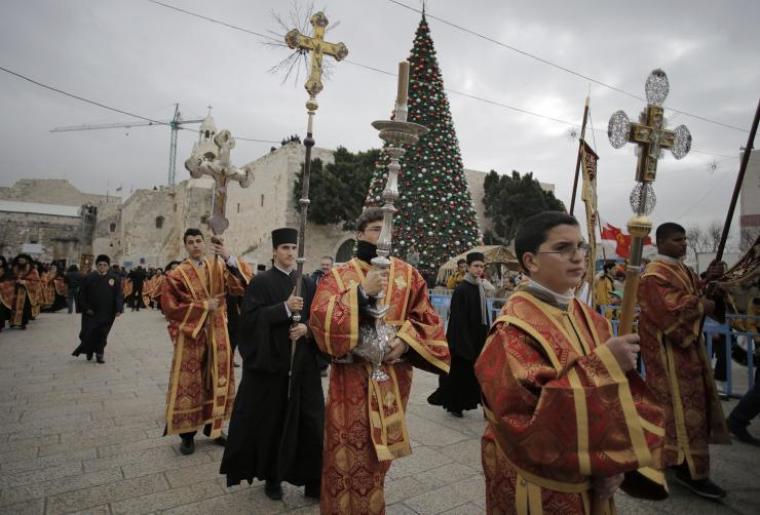 The Russian Orthodox Church has successfully seen the removal of a controversial 9.8 feet tall sculpture of Jesus Christ made out of garbage in the Siberian city of Omsk, which was supposed to be part of an art festival.
The Moscow Times reported that The Interior Ministry's Anti-Extremism Department ordered the demolition of a sculpture after the Orthodox Church complained.
"I received a call from the anti-extremism center," local news site BK55 quoted festival director Vasily Melnichenko as saying. "The Omsk diocese indignantly appealed to [authorities] about the sculpture."
The artists behind the sculpture, Maria Shinkevich and Alyona Pozhilenko, said that they did not mean to cause offense, but their idea was to draw attention to the destruction of cultural and historical heritage.
The Orthodox Church in Russia has shut down a number of productions or displays that it has said cause offense to people of faith.
Back in December 2014, plans for a skyscraper art installation inspired by the "Eye of Sauron" from the Lord of the Rings books and movies were shelved after the Church branded it a "demonic symbol."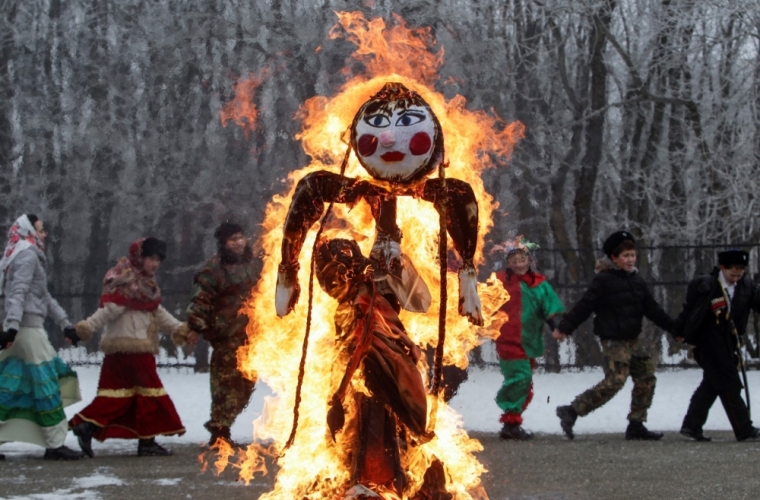 "Such a symbol of the triumph of evil is rising up over the city, becoming practically the highest object in the city," the Church's head of public affairs, Vsevold Chaplin, told Govorit Moskva radio station at the time.
"Is that good or bad? I'm afraid it's more likely bad. Just don't be surprised later if something goes wrong with the city."
Orthodox followers got theatrical director Boris Mezdrich fired earlier this year after protesting against a production of Richard Wagner's "Tannhauser" opera, staged at the Novosibirsk Opera and Ballet Theater, after they said it was offensive to religious believers.
The Oscar-nominated film "Leviathan" has also apparently been banned in a number of Russian regions because of its portrayal of a provincial man's struggles against a corrupt mayor and Church officials.
The CIA World Factbook notes that about 15 to 20 percent of the Russian population are practicing Orthodox worshipers, making it the largest religious group in the country — though the nation also has a large number of non-practicing believers and non-believers.
Patriarch Kirill I of Moscow, leader of the country's Orthodox Church, regularly speaks out on social issues. He has slammed for instance the "international campaign" behind same-sex marriage on a number of occasions, calling the preservation of traditional marriage vital for the "survival of humankind."