Christian converts hospitalized after relatives beat them for praying to Jesus in Uganda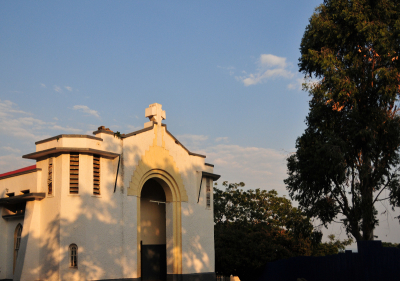 NAIROBI, Kenya — Relatives of two brothers who accepted Christ in May beat them for leaving Islam earlier this month in eastern Uganda, sources said.
Janati Tisuubira, 22, and his 33-year-old brother Ibrahim Musa Kakembo received hospital care for nearly a week after family members attacked them on June 3 following a burial service for their sister in Bunya, Mayuge District, Kakembo said.
The two brothers moved to Mbale, about 135 kilometers (84 miles) away, for work reasons and heard a Gospel broadcast there that led them to visit the radio preacher's church in Mbale on May 22, he said.
"At the end of the service, my brother and I remained behind," Kakembo told Morning Star News. "There we talked to the pastor and asked several questions relating to the Gospel message that he had preached over the radio. After that we believed in Issa [Jesus]."
On June 2, they learned that their sister had died in Bunya, and the next day they returned there for the burial. At about 10 p.m., they were listening to the pastor on the radio in their room.
"Before ending the preaching, he asked the listeners to join him in prayers," Kakembo said. "We then joined him in prayers and began praying. One of our elder brothers saw us praying in the room and went and informed other members of the family, who came to see what was going on. They found us seriously praying, following the pastor on the radio."
The family members made mobile phone video recordings of the brothers praying, then called them into the sitting room to question them about why they were praying in the name of Christ rather than Muhammad, he said. The brothers remained silent.
"They accused us that we are no longer Muslims," Kakembo said. "Our elder brother, Shaban, a teacher by profession at Ibun Bazi Islamic Center, got angry with us and started beating us with a blunt object which he had with him as the rest of the members also joined in and started beating us badly."
He said their father came in and began shouting, "Stop, don't kill them in my house, just send them away from my home — from today on, I am no longer their father, and they are no longer my children."
"My brothers obeyed our dad and sent us away in the night," Kakembo said. "I was bleeding from a deep cut near the right eye and the forehead, while my brother suffered a deep cut on his forehead, an eye injury and a swollen neck."
After walking about 200 meters, they telephoned the pastor in Mbale, who arranged for Christians in Bulamogi, Kaliro District 124 kilometers (77 miles) away to rescue them. They took the brothers in the middle of the night to a medical clinic in Kaliro, and they were discharged on June 10.
The Christians have taken refuge in an undisclosed location.
"We are ostracized and disowned — we need prayers so that God may comfort us as we feel rejected," Kakembo said.
The attack was the latest of many instances of persecution of Christians in Uganda that Morning Star News has documented.
Uganda's constitution and other laws provide for religious freedom, including the right to propagate one's faith and convert from one faith to another. Muslims make up no more than 12% of Uganda's population, with high concentrations in eastern areas of the country. 
Morning Star News is the only independent news service focusing exclusively on the persecution of Christians. The nonprofit's mission is to provide complete, reliable, even-handed news in order to empower those in the free world to help persecuted Christians, and to encourage persecuted Christians by informing them that they are not alone in their suffering.