Country Star Jo Dee Messina Says She's 'Leaning on God' Through Cancer Battle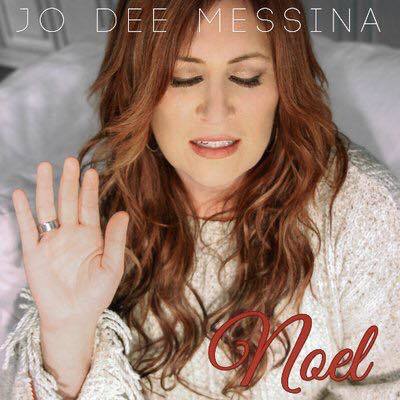 A year after revealing to her fans that she is battling cancer, Christian country music star Jo Dee Messina says she is "leaning on God" to walk her through it as she released new music inspired by her battle.
"I'm leaning on God," Messina told PEOPLE in a recent interview. "I'm letting Him take charge. It's what's best for my soul right now. Every biopsy and every result ... it feels like an eternity goes by. I know that God has me. I'm filled with gratitude and joy."
While Messina did not reveal details of her treatment plan when she announced her cancer on Facebook in September 2017, her team highlighted how her faith kept her anchored in the early days of her diagnosis.
"As many of you know, Jo Dee is a believer who feels blessed to be surrounded by the love of God — a love that has brought her the inner peace. On her lowest of low days, she has been able to see God's hand at work and feel His love as she continues her walk. It is because of our Father's love that she has been able to find the beauty in the days that could have brought her the most fear, gratitude in moments that most would call unfair, and companionship during times she might feel the loneliest," her team said in a statement.
While drawing strength from God, the 48-year-old mother of two boys, Noah, 9, and Jonah, 6, revealed a bit of the battle she is facing.
"Sometimes I need help getting dishes down from the shelf," she said. "I let my kids see my weakness as much as I let them see my joy of life."
Her battle forced her to take time off from classes at The King's University and postpone tour dates but she is now pushing forward with the release of her new single, "Reckless Love," which has a strong Christian theme.
"I heard this song in 2017 as part of a package from Bethel Music and watched a version of it on YouTube," she recalls of the song, written by Cory Asbury, Caleb Culver, and Ran Jackson. "This song took the wind out of me. It was then released to radio (by Asbury) and I was like, 'It's that song again.' It resonates with my soul and my spirit, especially considering as many mistakes I have made."
The song inspired her so much she decided to push through her pain to record a version for the country audience.
"It tells the news that people need to know, that God provides a love that we will never understand," she said. "Human love is so conditional. His love isn't."
She explained that many people raised concerned about her releasing the faith-focused song for the country market but she doesn't care.
"A lot of people around me have been frightened to release it to the country format," she said. "I don't have that fear. There is someone out there that needs to hear it. I don't care what is current or what is going to be successful, but country music is my home format. Why not share the message? God is not formatted."