Texans Safety Andre Hal Thanks God as Cancer Goes in Remission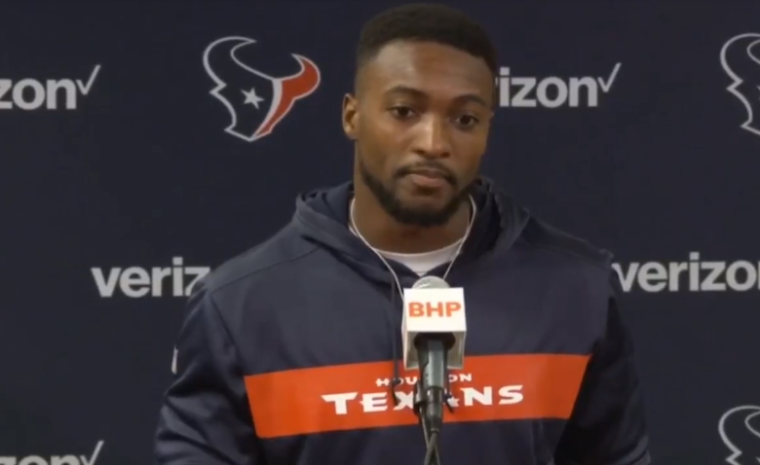 Houston Texans safety Andre Hal praised God during a recent announcement that he's now in remission after enduring treatment for Hodgkin's lymphoma.
"First of all I want to thank God. Without God I wouldn't be here today. I had my faith in God but I had my confidence in myself. I did everything I could to beat this," he said during a news conference hosted by the Texans.
Hal, 26, was diagnosed with the disease in May and opted for treatment that did not include chemotherapy. He expressed hope that he could return to playing football in the 2018 season and said in June that he would be leaning on his faith to beat the disease as well.
"My faith in God and the support from my family, friends, teammates and coaches will see me through this difficult time. I will not let this diagnosis stop me from fulfilling my dreams and I do not want anyone to feel sorry for me. I know how to beat this and I will beat it," Hal declared.
The Houston Chronicle reported that Hal used traditional and nontraditional treatments, including acupuncture, vitamins and a drug called Rituxan to overcome his cancer.
"I didn't want to do chemo because I didn't want to miss this year," he said. "I don't think people really thought I was going to come back and play, but I kind of knew in my heart that I wanted to come back and play. I tried to do a 'less harsh' drug. So I did Rituxan. I did that once a week for a month and the cancer went away."
Hal also got some inspiration in his fight against his cancer from former Texans offensive lineman David Quessenberry, who underwent chemotherapy to beat his cancer.
Now Hal's victory over his cancer is helping to inspire his teammates.
"Unfortunately, I've had two teammates who've had to go through things like this, but fortunately, I've had two guys who I can look to as inspiration for the rest of my life," Texans defensive end J.J. Watt told the Houston Chronicle. "Anything I ever go through, I can look at these two guys and unequivocally say that I can get through anything."
Texans cornerback Johnathan Joseph also noted that Hal's remission is big news.
"It's big just because it shows you that life is so much bigger than football, but he's still able to come out here and be around the game he loves," Joseph said. "He was always one of the first guys in the building, last guys to leave. There's no doubt in my mind that if there was anybody who could beat it, it would be him."
Hal is on the Texans' reserve/non-football illness list but could be removed from that list as early as this week. With another 21 days of practice needed, the earliest he could play is November.