CP Exclusive: 7 NFL Players on Joining Athletes for Charity's 'Holiday Bible Giveaway' to Gift 500 Bibles to Fans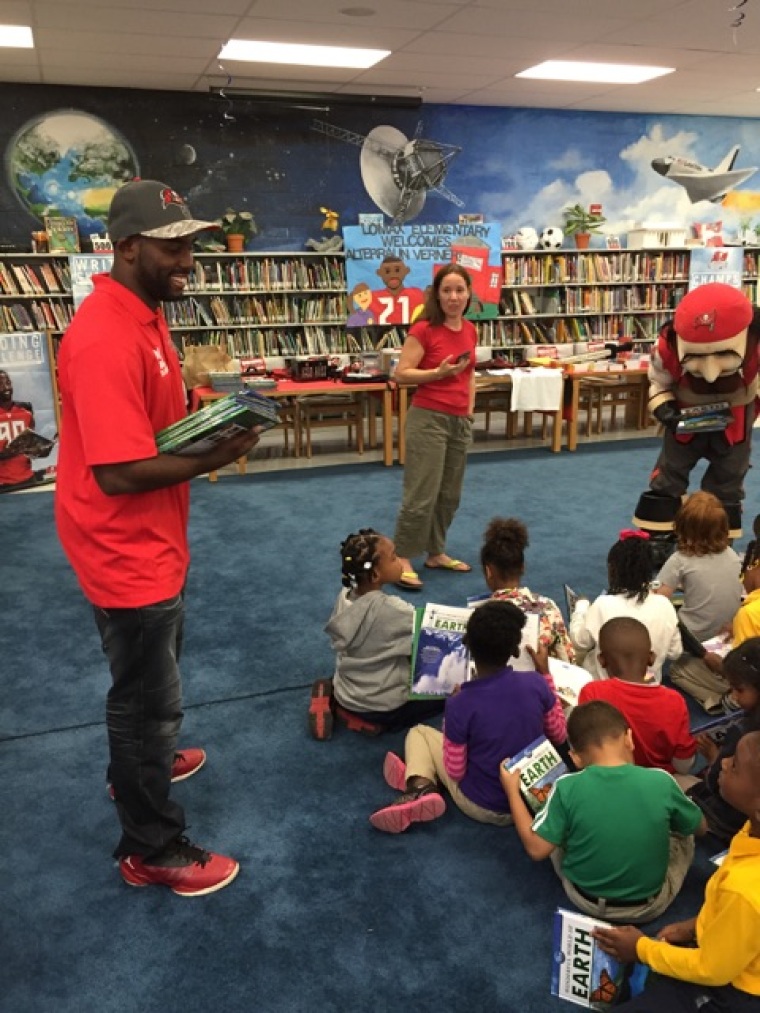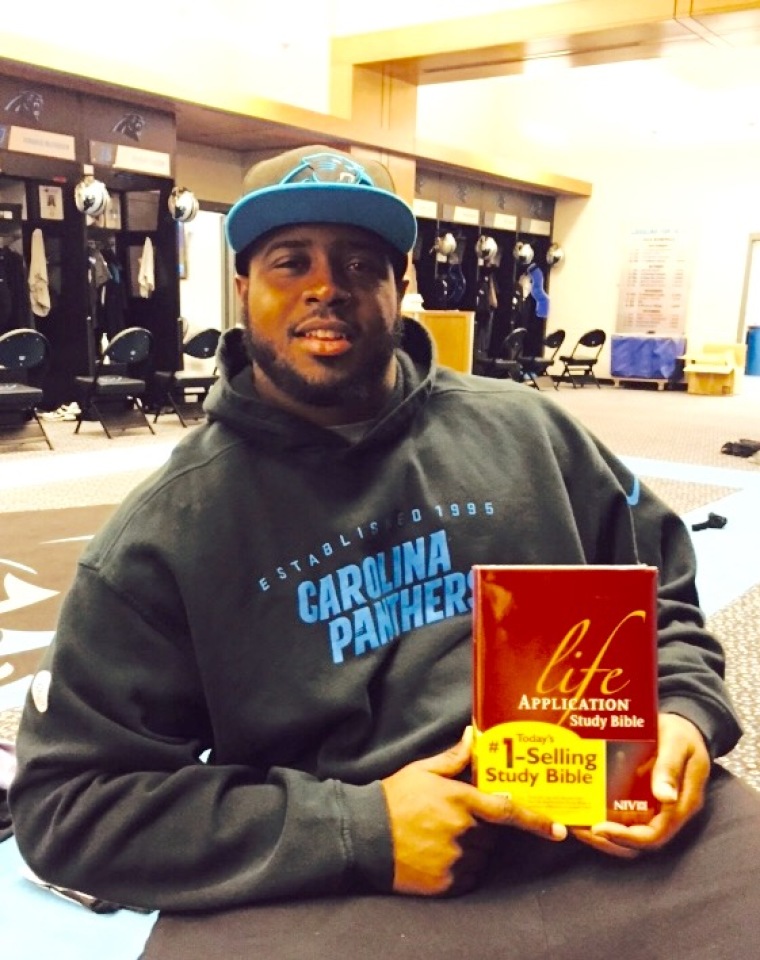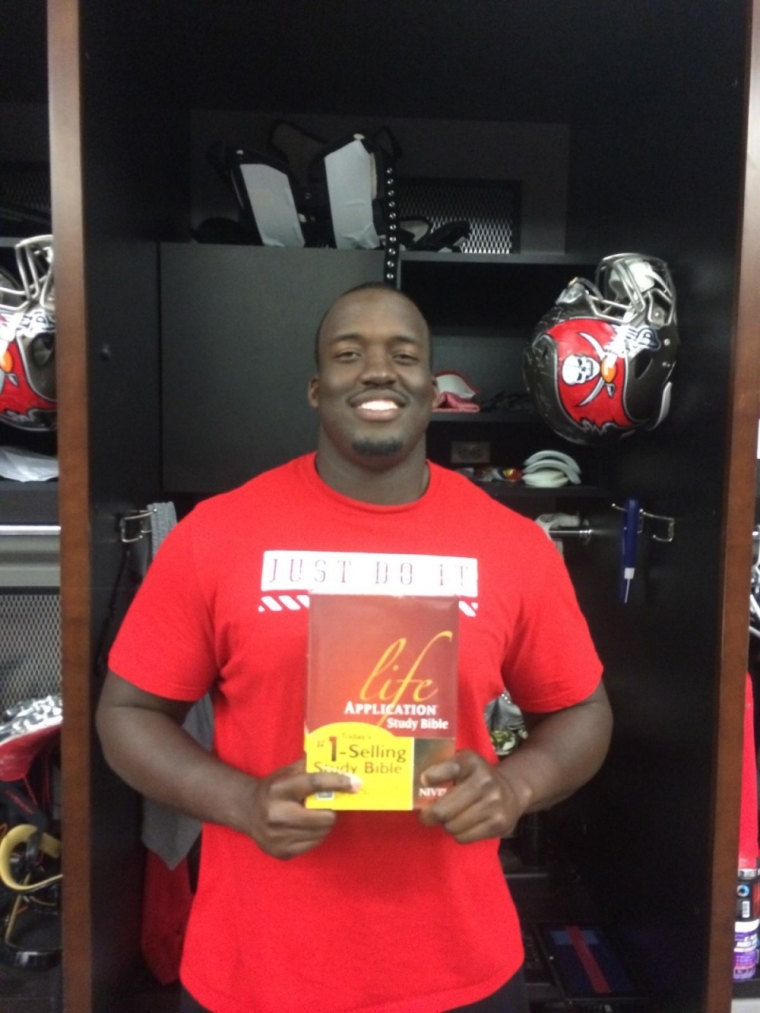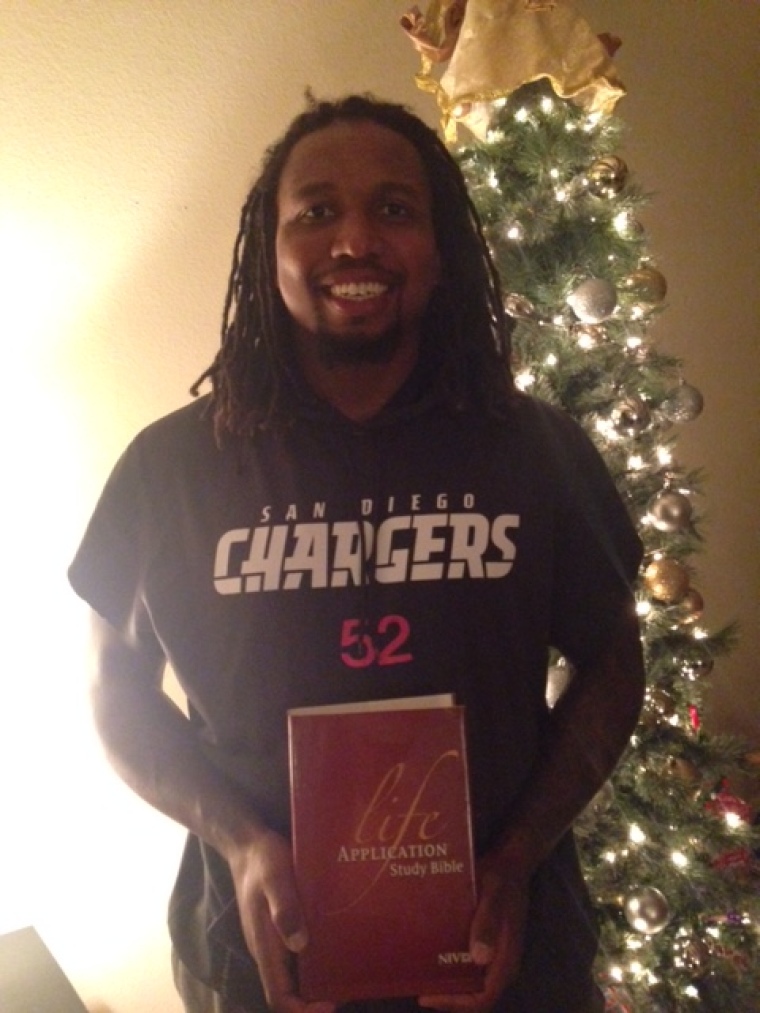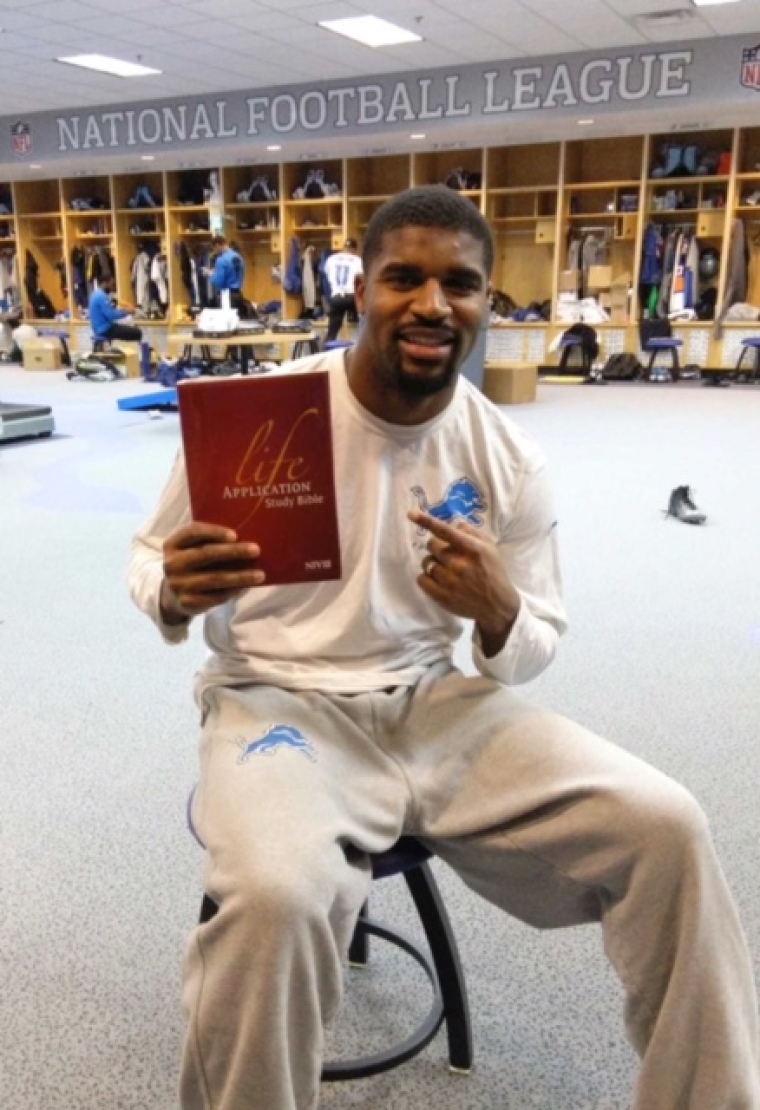 View Photos
Countless NFL players are focused on helping their teams get to and through the playoffs which is fast approaching, but there were seven Christian athletes in particular who focused on spreading the word of God off of the football field this holiday season.
Athletes for Charity teamed up with seven NFL players to host the "2014 Holiday Bible Giveaway" where premium Tyndale study Bibles were gifted to social media followers of the professional athletes. Don Carey and Andre Fluellen of the Detroit Lions, Ryan Lindley of the Arizona Cardinals, Kawann Short of the Carolina Panthers, Kevin Pamphile and Alterraun Verner of the Tampa Bay Buccaneers and Reggie Walker of the San Diego Chargers all participated in purchasing Bibles that they then gifted to people in unique ways.
Verner, the 26-year-old Buccaneers cornerback, was one of the first NFL players to participate in the initiative when it was created three years ago. The Christian athlete often asks social media followers to share their favorite scriptures before randomly selecting participants to receive a Bible.
Verner told The Christian Post that he hopes using his platform to participate in the initiative can help people learn more about Jesus Christ and bring a smile to someone's face who is receiving the Good News about our Lord and Savior.
"God placed us here for a reason. Use the time you have on this platform to spread His Word," Verner told CP. "Being saved isn't supposed to be exclusive to just us. It's our job to be disciples and spread the Word to others."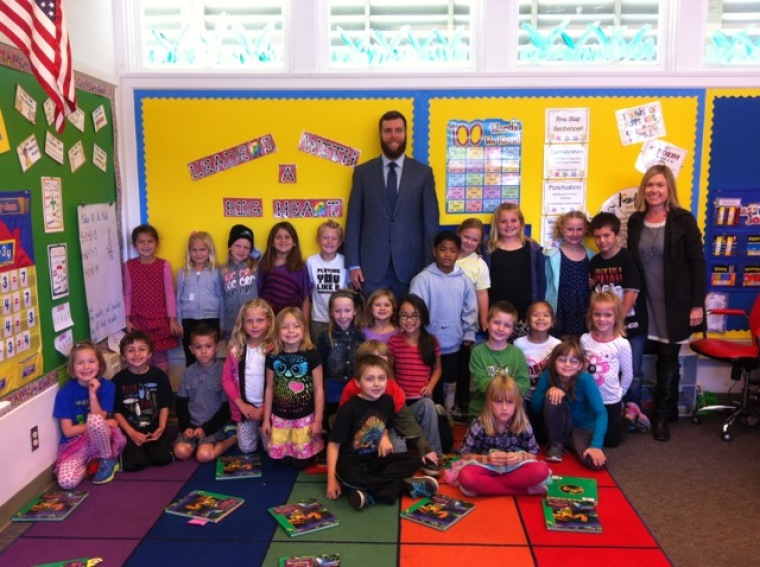 While Fluellen agrees that it's important to use his platform, the 29-year-old Lions defensive tackle believes all people have a unique gift that can help them spread the Word of God. He reflected on Matthew 23:12 while explaining that all people are equal in the eyes of God, regardless of their occupation.
"I believe that nobody has a greater or lesser platform in the eyes of God. That man who works at a factory that witnesses to his coworker, or that woman who works at a salon who prays for her customers, is just as important as I am," Fluellen told CP. "God has blessed me with a gift, just as God has blessed everyone with a gift. We are all responsible for using that gift to show God's love to others."
Fluellen got involved with the holiday Bible giveaway after being influenced by his teammate, Carey. Carey, the 27-year-old Lions safety, heads Don Carey International Ministries with his wife, LaKeisha, and began the holiday Bible giveaway after being contacted by Athletes for Charity last year.
The pair uses their ministry page on Facebook to pose trivia questions to people before giving away Bibles.
"This year's holiday Bible giveaway has been a blessing to my wife and I," Carey said in a statement. "We come up with daily questions to post and select the winners to receive a free Bible. It truly warms our hearts to see the enthusiasm and interest that people still have for the Word of God."
He told CP why he believes it's important for him to do his part in spreading the Gospel.
"As a believer in Christ, I believe that we are all given a command by Christ to spread His Gospel according to Matthew 28. I am only trying to fulfill that command," he said.
Lindley, the 25-year-old Cardinals quarterback, has worked with Athletes for Charity on various initiatives before deciding to help give away Bibles this year. He spoke to CP about what he would consider a successful holiday Bible giveaway.
"As long as one soul is touched and changed by what we do this holiday season, I will view this as a success," Lindley told CP.
Cathleen Laporte, the president of Athletes for Charity, founded the organization over 10 years ago. What started as Laporte asking professional athlete family members and friends to help her give back to underprivileged children in the community, grew into years of working with professional athletes on various community service initiatives to help youth.
As a law school student, Laporte's mentor gifted her with a Tyndale study application Bible which she described to CP as "the best gift." Years later, she contacted the publisher to figure out the cost of purchasing the Bibles in bulk and decided to reach out to professional athletes to aid her in the initiative.
In its third year, the holiday Bible giveaway was able to gift people with 500 Bibles in an initiative that came to a close this Christmas.
Laporte explained why it was important for her to create the initiative.
"I view the Bible as a life guide. There isn't a problem that you can encounter that you can't find some refuge or an answer to in the Bible," Laporte explained. "There are so many things going on in the world that if people actually used the Bible as a life guide, we'd see a better world."
After over a decade of working with professional athletes, she told CP why she believes her organization has been successful because most professional athletes recognize their blessings and would like to give back to their communities. For the holiday Bible giveaway Laporte said she was able to get help from athletes to spread the word of God in an effective way.
"We're using our social media as a platform to share the word of God and to gift the greatest gift, a Bible," Laporte asserted. "We're able to spread the word far more quickly than by just physically speaking."