CP Year in Review: Top 10 Most Read Church & Ministry Stories of 2013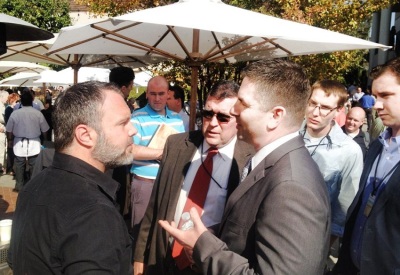 4. Mark Driscoll Stokes John MacArthur's Strange Fire Conference With Impromptu Book Signing [Article Date: Oct. 19]
SUMMARY: SUN VALLEY, Calif. – Pastor Mark Driscoll, in Long Beach to speak at a men's conference, made an impromptu visit just a short trip north up the freeways to John MacArthur's Strange Fire conference at Grace Community Church late Friday morning, and was promptly told he could not pass out copies of his new book while there.
The Mars Hill Church lead pastor, whose book, A Call to Resurgence: Will Christianity Have a Funeral or a Future? releases next month, told The Christian Post that the reason for coming to the church campus in Sun Valley where the conference was held was to meet with seminary students and leaders of associated organizations, some asking if they could meet with him.
However, in previous posts through social media, about one hour prior to his arrival, Driscoll did state he was going to be at the conference to pass out books that might help with the conference discussion about the Holy Spirit.
"Hey #StrangeFire friends - see u in 1hr. I'll have free copies of my new book. The chapters on tribalism & Holy Spirit may be helpful," Driscoll posted... FULL STORY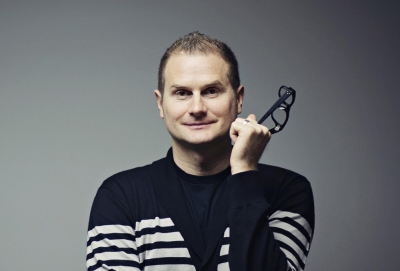 3. Rob Bell Supports Same-Sex Marriage, Says He Is for 'Fidelity and Love' [Article Date: March 18]
SUMMARY: Former megachurch pastor and best-selling author Rob Bell came out in support of same-sex marriage, saying during a recent stop on his book tour that he is "for marriage. I am for fidelity. I am for love, whether it's a man and woman, a woman and a woman, a man and a man."
The former pastor and founder of Mars Hill Bible Church in Grandville, Mich., made the comment during a guest appearance this past Sunday at The Forum at Grace Cathedral in San Francisco to discuss his new book, What We Talk About When We Talk About God.
Grace Cathedral is the Episcopal Cathedral of the Diocese of California and describes itself as "an iconic house of prayer for all" and is home to an "inclusive congregation." The congregation's dean, the Very Rev. Dr. Jane Shaw, moderated The Forum discussion before a live audience.
When asked by Shaw if he was in favor of "marriage equality," the politically-charged term used by some who want "marriage" redefined, Bell said:
"Yes, I am for marriage. I am for fidelity. I am for love, whether it's a man and a woman, a woman and a woman, a man and a man. I think the ship has sailed and I think that the church needs to just … this is the world that we are living in and we need to affirm people wherever they are." FULL STORY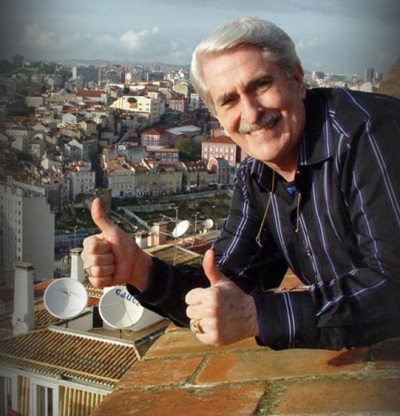 2. TBN Founder Paul Crouch Dies at Age 79 After Chronic Heart Problems [Article Date: Nov. 30]
SUMMARY: "Today, my grandfather, #PaulCrouchSr went home to be with Jesus in heaven. Thank you for your prayers…" Brandon Crouch tweeted in regards to the death of Paul Franklin Crouch, 79, co-founder of Trinity Broadcasting Network (TBN), reported his grandson Brandon Crouch.
TBN's official Facebook page later released the announcement about Crouch's death: "Dr Paul F Crouch passed into the presence of the Lord on November 30, 2013. We are grateful for the life of this amazing servant of God. Please pray for the Crouch family during this time. #paulcrouch #tbn"
Crouch was born March 30, 1934 in St. Joseph, Mo., and is the son of Assemblies of God missionaries. His father died when he was seven-years-old, and he was raised by his mother and grandparents. He has a degree in theology from Central Bible Institute and Seminary in Springfield, Mo., and an honorary Doctor of Laws degree from Oral Roberts University in Tulsa, Okla., among other honorary doctorates… FULL STORY 
1. Rick Warren's Son Takes Own Life After Lifelong Battle With Mental Illness [Article Date: April 6]
SUMMARY: The 27-year-old son of Pastor Rick Warren took his own life after a lifelong struggle with mental illness, on April 5. The internationally known Christian leader at Saddleback Church in Lake Forest, Calif., made the announcement about his son early the next day in an email sent to his staff.
"No words can express the anguished grief we feel right now. Our youngest son, Matthew, age 27, and a lifelong member of Saddleback, died today," wrote Warren. "Over the past 33 years we've been together through every kind of crisis. Kay and I've been privileged to hold your hands as you faced a crisis or loss, stand with you at gravesides, and prayed for you when ill. Today, we need your prayer for us," began the staff email from him.
Warren described Matthew as "an incredibly kind, gentle, and compassionate man," as those who grew up with him would also say… FULL STORY