CP Year in Review: Top 10 Most Read Church & Ministry Stories of 2013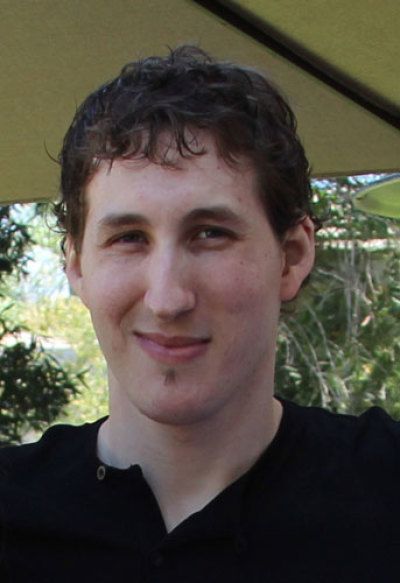 A year of heartbreaking personal tragedies suffered by Christian leaders appeared all too often as the main news at The Christian Post and the Church & Ministry section in 2013. In early April, Southern California-based megachurch pastor Rick Warren, and his wife, Kay, lost their son, Matthew, to suicide. Warren grieved quite publicly by journaling through social media, and he and his wife helped bring the issue of mental health to the forefront of the Christian community.
Below are the Top 10 Most Read Church & Ministry stories of 2013.
10. Experiencing God Author Henry Blackaby Found Safe After Missing 29 Hours [Article Date: Sept. 20]
SUMMARY: Internationally known pastor and author Henry Blackaby, 78, was found and is safe after missing for more than 24 hours in the Atlanta area, his family announced on its ministry website late Friday evening.
Blackaby was found alone in Tifton after police tracked his credit card activity, according to Sgt. Joey Smith with Henry County police, as reported by the Atlanta Journal-Constitution.
His family had sent out an urgent prayer request earlier in the day, followed by reports that "hundreds and hundreds" of church members joined in the search. The request included serious concern that Blackaby is "a Type 2 diabetic and may be disoriented and unable to find his way home." FULL STORY 
9. Is Robert Downey Jr. Tracking End Times Prophecy by Chuck Missler? [Article Date: Oct. 20]
SUMMARY: Is Robert Downey Jr.'s mention of Bible prophecy teacher Chuck Missler during an appearance on Jon Stewart's Daily Show a sign that the "Iron Man" actor is tracking with the latest End Times conversation?
Prophecy News Watch took the opportunity to post a short video clip of Downey's Missler reference on the show and write about current events in the Middle East.
Downey's own faith or religious beliefs are not highly publicized, but his mention of Missler, which included him saying "love Chuck Missler," has come at a critical time when "people are looking for answers to help understand many of the current events happening around us," said Prophecy News Watch Director Kade Hawkins.
"To those who teach Bible Prophecy such as Chuck Missler, the events in Syria, Iran, Israel and throughout the Middle East are considered a foreshadowing of bigger events yet to happen – events that were prophesized thousands of years ago but possibly may now be just around the corner," stated PNW.
Missler, who is a prominent speaker on the subject of Bible prophecy, is the founder of the Koinonia House. The ministry's website hosts his biblical studies such as "Learn the Bible in 24 Hours," "The Book of Revelation," and "The Book of Genesis." FULL STORY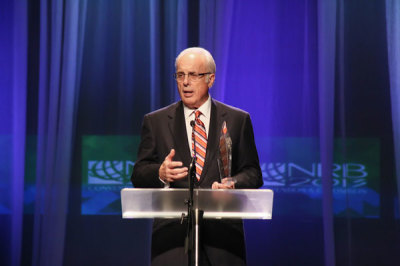 8. John MacArthur Responds to Critics Who Believe His Strange Fire Conference Is Divisive, Unloving [Article Date: Oct. 20]
SUMMARY: The Rev. John MacArthur, influential author, pastor and seminary president, responded to critics of the three-day Strange Fire conference at his Grace Community Church in Sun Valley, Calif., that many pastors believe is causing dissention among the faithful because he's teaching that the Charismatic movement is leading people astray and dishonors the Holy Spirit.
MacArthur commented that some of his critics have said that he's fixated on the Charismatic movement, a claim he countered by noting that in his 45 years in ministry, this was his first conference he's held on the movement, and believes it has come too late.
"In response to this conference, there have been some attacks, and we've been unable to escape them," MacArthur said to the more than 3,000 attendees at the conference Friday night. "I just want to address those, because I do think that it's important to answer the criticisms that have come."
He first said that he hosted the Strange Fire conference to help the Church, and people who believe the Bible is the word of God and that God has revealed Himself clearly and consistently and without contradiction… FULL STORY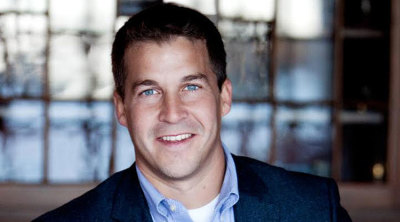 7. Former Florida Megachurch Pastor Isaac Hunter, 36, Dead After Apparent Suicide - Son of Northland Church Pastor Joel Hunter Resigned Last Year After Admitting Affair [Article Date: Dec. 10]
SUMMARY: Isaac Hunter, 36, founder and former pastor of Summit Church in Orlando, Fla., died Tuesday, Dec. 10, of an apparent suicide. Hunter is the son of Joel C. Hunter, senior pastor of the 15,000-member Northland church in Florida and former member of President Barack Obama's Advisory Council on Faith-Based and Neighborhood Partnerships.
The Orlando Sentinel, in a story about Hunter's death, published an email sent to Summit Church members Tuesday afternoon.
"We found out today that Isaac took his life," states the email sent by Darling Murray, a coordinator at the church. "We are obviously deeply deeply devastated and saddened beyond words by this news. The tears keep coming and coming as we mourn. We are praying for his family and this congregation as we walk through this together."
Officials of Northland, a Church Distributed, confirmed Hunter's death in a statement posted on the Northland website, but said they were still awaiting the police report for cause of death, according to the Sentinel. WESH 2 News in Orlando reported that Hunter was found dead in his apartment Tuesday morning, according to church officials… FULL STORY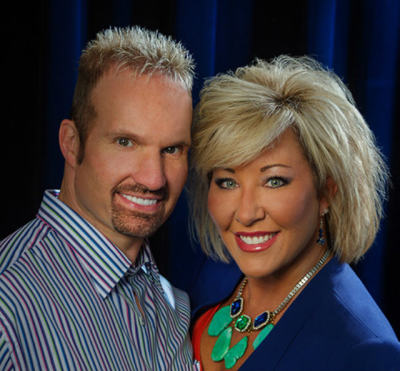 6. Pastor Ron Carpenter Reveals Wife's Mental Illness, Adultery in Heart-Wrenching Sunday Confession [Article Date: Oct. 14]
SUMMARY: Pastor Ron Carpenter of Redemption World Outreach Center in Greenville, S.C., held a "family discussion" instead of a normal church service on a Sunday in October as he informed his congregation in a heart-wrenching confession that his wife had committed adultery multiple times over the past 10 years and was under psychiatric observation.
"As I am speaking to you right now, my wife Hope, has voluntarily checked into a one-year rehabilitation clinic and she is in isolation and she is under psychiatric evaluation at this moment," Carpenter revealed. "I've been on the phone with therapists until deep into the night last night, and the therapist told me that it was the worse case they had ever seen. That is the severity of this moment and this issue."
He shared in a shaky voice with thousands at the service and countless others watching online that he had lost 12 pounds in the last four days and had barely been eating or sleeping, and called that Sunday the worst day of his life in 45 years.
As Carpener spoke, members of the congregation intermittently rose to their feet and applauded him in a show of support, while others could be seen wiping their eyes during his difficult message… FULL STORY 
5. Gay Activists Push for Gov't Officials to Drop Greg Laurie From National Day of Prayer Events [Article Date: April 29]
SUMMARY: Homosexual activists labeled evangelist Greg Laurie as the "anti-gay California pastor" and asked government officials to rescind Laurie's invitation to lead National Day of Prayer-related events in Washington, D.C. as the event's honorary chairman.
The Human Rights Campaign, the largest lesbian, gay, bisexual, transgender (LGBT) advocacy group in America, contends that Laurie has a history of speaking out against LGBT Americans. And OutServe-SLDN, an association of actively serving LGBT military personnel, is calling on the Pentagon to remove the pastor from the agenda, citing "his blatantly anti-LGBT message."
"Pastor Laurie's message is out of step with what the majority of people of faith across this country believe," said Dr. Sharon Groves, director of HRC's Religion & Faith Program. "In greater numbers than ever before, people of faith are feeling compelled to speak up and organize for equality – because of their faith."
Laurie, who is the founder of Harvest Crusades and the lead pastor at Harvest churches in Riverside and Orange County, did not immediately respond to a request by The Christian Post for a response. The California pastor preaches that the Bible is the inerrant word of God and that the Bible teaches that homosexuality is a sin… FULL STORY