Creflo Dollar Now Flying 'Commercial,' Says Ministry; but He Still Needs That $65M Luxury Plane to Carry Food and People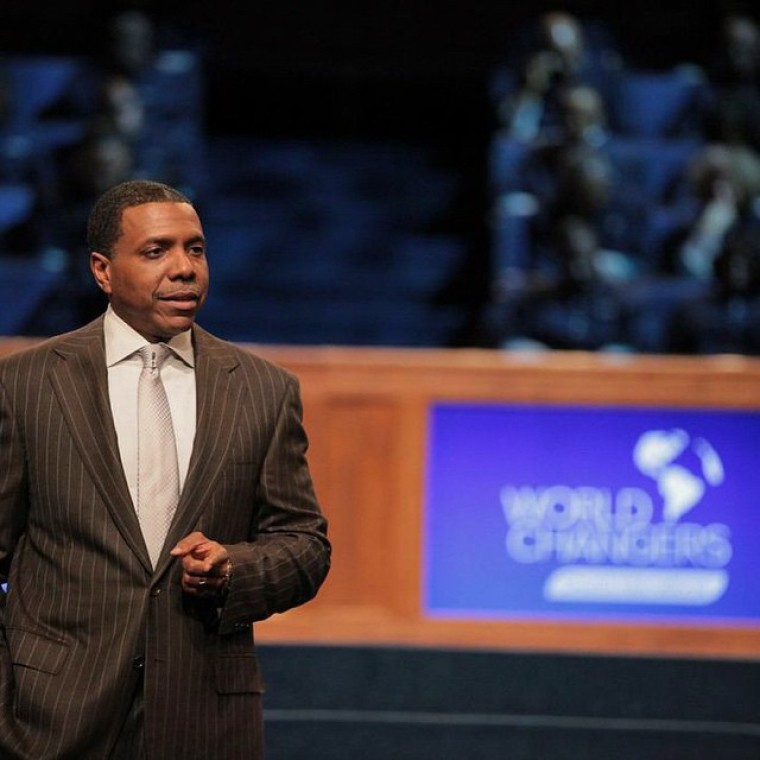 As public outrage grew Friday over an appeal from popular televangelist and founder of World Changers Church International, Creflo Dollar, to raise $65 million from 200,000 people to purchase a luxury Gulfstream G650 airplane, his ministry confirmed Friday that he's now traveling "commercial," but still needs the new airplane to transport thousands of pounds of food and his staff around the world.
The Christian Post first reported on Dollar's online appeal called "Project G650" Thursday where it was highlighted that the ministry's current carrier is too old and battered to continue flying after a recent accident. It further noted that Creflo Dollar Ministries claims that it needs the $65 million aircraft to continue spreading the love of Jesus around the world.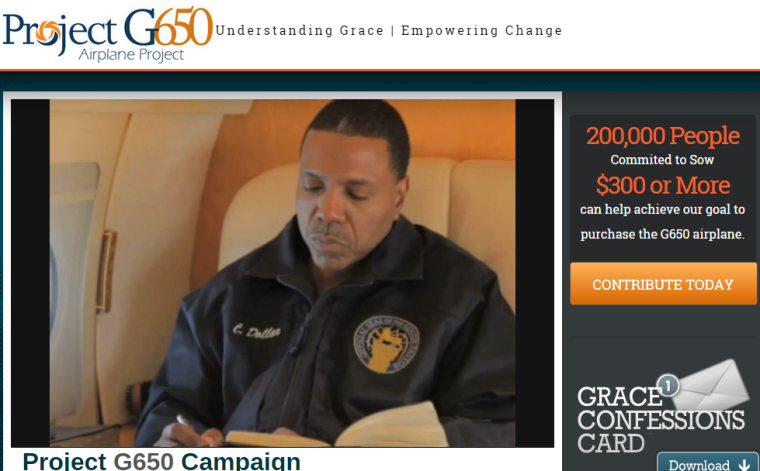 "Due to this recent incident coupled with the 31 years the airplane has been in service, we believe it is time to replace this aircraft so that our pastors and staff can continue to safely and swiftly share the Good News of the Gospel worldwide. Believe it or not, there are still millions of people on this planet who have never heard of Jesus Christ and know nothing of His greatness. Our hearts desire to see precious lives changed and snatched out of darkness and thrust into His marvelous light! We need your help to continue reaching a lost and dying world for the Lord Jesus Christ," noted Dollar's appeal before requesting supporters of the ministry to sow a $300 seed into the airplane fund.
A report from the National Transportation Safety Board on the nature of the accident involving Dollar's ministry plane on Nov. 24, 2014, however, indicates that the need for a new plane might've stemmed from a lot more than the aircraft simply getting old, but due to significant damage from the accident.
"A Gulfstream Aerospace G-1159A airplane, N103CD, had a nose landing gear collapse during a runway excursion at the London Biggin Hill Airport (EGKB), near London, United Kingdom. The airplane sustained substantial airframe damage," the report said of the Nov. 24 accident, a photo of which can be viewed here.
As of Friday afternoon, the link to the $65 million campaign was no longer functional and appeared with a message stating that the link "could have been removed, had its name changed, or is temporarily unavailable."
Juda Engelmayer of 5W Public Relations in New York, which represents Creflo Dollar Ministries, told The Christian Post on Friday that he doesn't know what has happened with the campaign but confirmed, almost grudgingly, that his high-flying client is now using public transportation.
"Whatever he has to [use to travel], you know, commercial transportation," he said.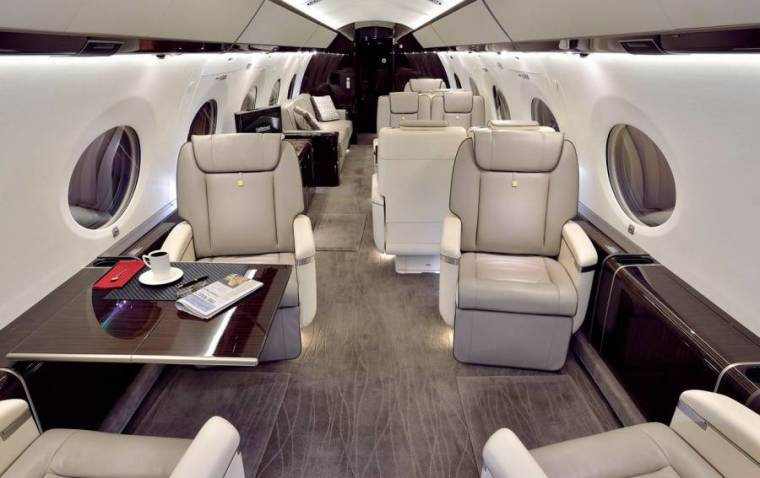 When asked why Dollar can't continue to use commercial flights to travel around the world, Engelmayer said that it's not easy to do.
"You're missing the point. The plane is not so Creflo Dollar can get on by himself and fly. They take a ministry team of 10 to 15 people with them. They take thousands of pounds of food and provisions with them when they go around the world. If he's coming to the New York church, he'll hop on a Delta flight; if he's taking 12 people plus 100,000 pounds of food, it's not that simple," he explained.
After CP told Engelmayer that a Creflo Dollar Ministry official confirmed in October that if the televangelist had to travel from his headquarters in Georgia to preach in New York City, the church in New York City would have to foot half of the jet's $9,500 fuel bill, he explained that that was not always the case.
"It really depends on where he is coming from. If he is on a multi-city trip going from place to place and New York is one stop within a two day period, perhaps. But if he is gonna' be here for a week, that's not how it works. They use it (aircraft) depending on what his trip is," he said.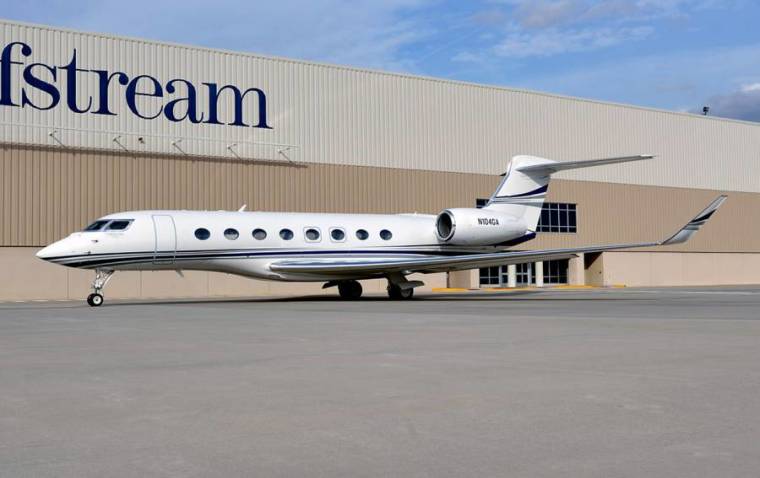 When asked how much it would have cost to repair the damaged airplane, Engelmayer said: "I don't have the numbers but it's not even about repairs, it's about whether or not the frame of the plane can handle the repairs also. It's a lot of different FAA regulations that are involved. I don't know if it's just a simple number on cost or whether or not it can even achieve the flight after, or whether or not it can achieve FAA approval afterwards."
Asked if Dollar was comfortable making the $65 million request to the public, Engelmayer said: "I will have to get back to you on that. He and I have not had a discussion on the campaign. I just know the need for the plane and what they do with it."