'Criminal Minds' Season 12 Episode 16 Spoilers: Reid Gets Used to the Brutal Prison Life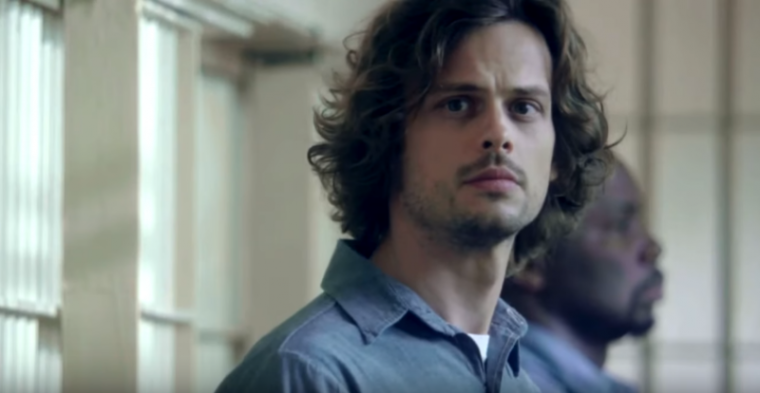 "Criminal Minds" season 12 will not be back in two weeks, but when it does, fans will get to check back in on Spencer Reid (Matthew Gray Gubler), who is slowly learning the brutal reality of prison life.
The Behavioral Analysis Unit (BAU) genius will still be behind bars in episode 16, "Assistance Is Futile." His BAU friends continue to do their jobs at the office, but not without thinking about their colleague.
They constantly think about Reid's situation there and they have legit reasons as their boy is quickly becoming the target of thugs who just want to beat people up in "Criminal Minds" season 12.
The synopsis for "Criminal Minds" season 12, episode 16 suggests that Reid might as well get used to the life behind bars so that he can survive. Thankfully, his cellmate Calvin (Harold Perrineau) is there to familiarize him with the rules.
Calvin reveals in the "Criminal Minds" season 12 promo that in prison, it is all about being either a predator or the prey. He asks Reid what he would want to be.
It looks like surviving prison will be all about the brawns and not the brains, which Reid has plenty of. With Calvin's help, however, the Boy Wonder might just live long enough to be proven innocent of the crime he is in for.
Things are not looking up for Reid in "Criminal Minds" season 12, episode 16 though. The promo shows two prisoners looking to give him a beating.
As Reid goes through all this, the BAU is doing everything it can to get him out of there all while going about their daily lives at work.
For "Criminal Minds" season 12, episode 16, the BAU will deal with an unsub known as the bone crusher. While working on that, they are also finding ways to have Reid in the clear.
The preview shows JJ (A.J. Cook) giving her word about locating the real person responsible. "He's going to get away with it," Reid tells JJ, who said in reply, "We're not letting him."
The BAU members currently have one suspect in mind — Mr. Scratch (Bodhi Elfman). TV Fanatic finds it odd that the unit is not doing major action to capture the serial killer at large, but it looks like this might change in the next "Criminal Minds" episode.
"Criminal Minds" season 12, episode 16, "Assistance Is Futile," airs Wednesday, March 15, at 9 p.m. ET on CBS.