Cuban Artist Who Spent 22 Years in Prison for Defying Castro Regime Receives Religious Freedom Award
Cuban Artist Who Spent 22 Years in Prison for Defying Castro Regime Receives Religious Freedom Award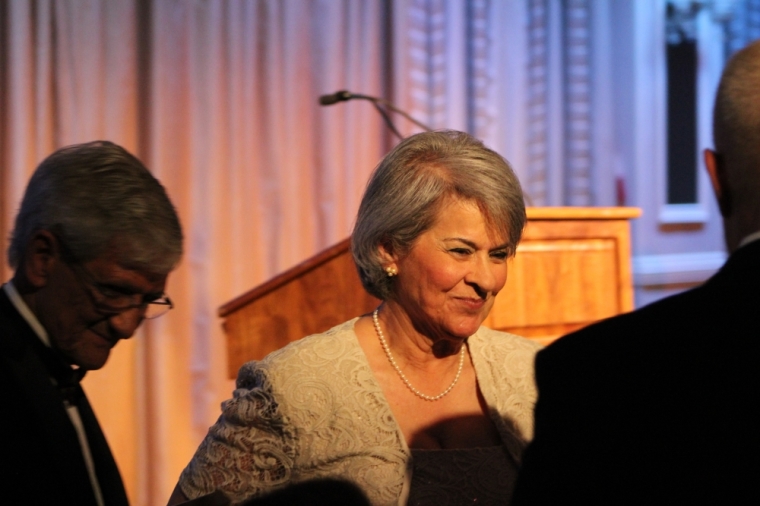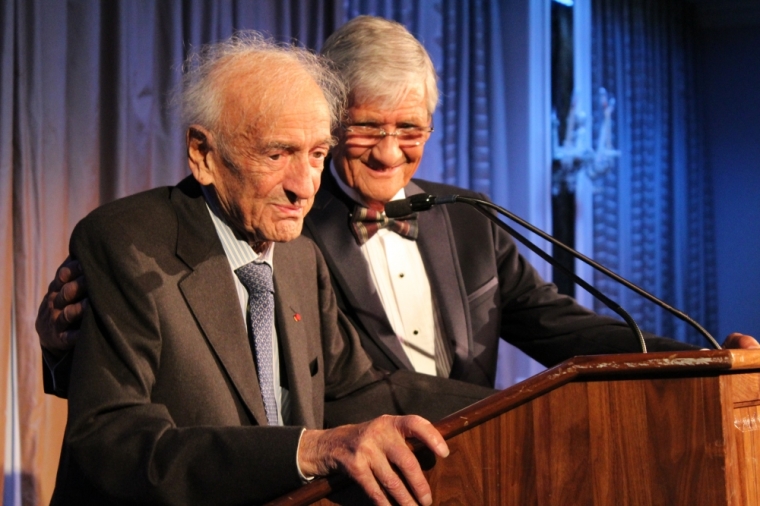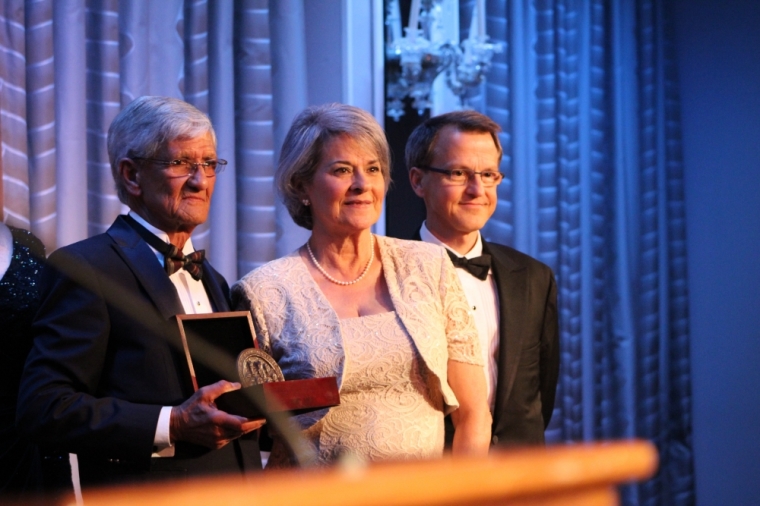 View Photos
"I am here to tell you that every little act counts. No man or woman is too small or too simple to be called to bear witness to the truth. I'm here to remind you that each of you possesses great wealth in the sacred domain of your own conscience. And I am here to tell you that each and every one of you is called to stay true to that conscience," he said.
"I'm also here to tell you, when you make that choice, even if you spend like I did eight years in solitary confinement. Eight years having buckets of excrement and urine thrown at me. I am here to tell you, you will never be alone because God will be with you," he added to more applause.
Valladares warned the younger members of the audience to pay close attention to what is happening around them with religious freedom and not be afraid to oppose threats to that freedom.
"For many of you, particularly for you young people, it may seem like I come from a faraway land from a long, long time ago. Young friends, you may never be taken away at gunpoint as I was for staying true to your conscience, but there are many other ways to take you away and to imprison your body and your mind.
"There are many ways you can be silenced in schools, universities, your work place. I warn you, just as there is a very short distance between the United States and Cuba, there is a very short distance between a democracy and a dictatorship when the government tells you what to do," he said.
"Sometimes your freedom is not taken away at that point but instead is done one piece of paper at a time, one seemingly meaningless rule at a time, one small silencing at a time," he continued. "Never allow the government or anyone else to tell you what you can and cannot believe, what you can and cannot say or what your conscience is telling you to do or not to do."
In thanking the Becket Fund for the award, Valladares said he accepted it on behalf of the religious community suffering persecution in Cuba, as well as his wife who campaigned diligently for his release.
"Thank you for this award. I accept it in the name of the thousands of Cubans that used their last breath to express their religious belief and shouted out 'long live Christ the King' just before they were executed," he said to cheers.
"I accept it in the name of those Cubans who still suffer religious persecution. In the last two years alone, the government has destroyed over 300 houses of worship. In the last two years alone, thousands of Baptists, Methodists and Anglicans have been tortured, persecuted, their Bibles having been taken away, their crosses having taken away," he said.
Turning to his wife, he said, "Finally, I accept this award in the name of my wife, it is really her who deserves it, not me."
He then took a moment to recognize her patience.
"All of you have heard the story of Penelope who waited 20 years for Ulysses. Martha is a real-life Penelope. She waited longer than Penelope, two more years and she didn't stay at home knitting. She campaigned for me, all over the world for my release and she was able to obtain my release," he said.
"She always hoped while she was waiting because she knew and she trusted God that we will be reunited again against all hope," he said to cheers.