'Dark Souls 3' DLC Expansion Pack May Take Players To The Land of Hollows
Second DLC pack expected to be released for 'Dark Souls 3' within the early portion of this year
The second downloadable content pack for "Dark Souls 3" is expected to be released soon, and it appears that details about it may have been discovered already.
The new details related to this upcoming DLC pack were recently found by YouTuber "Sanadsk."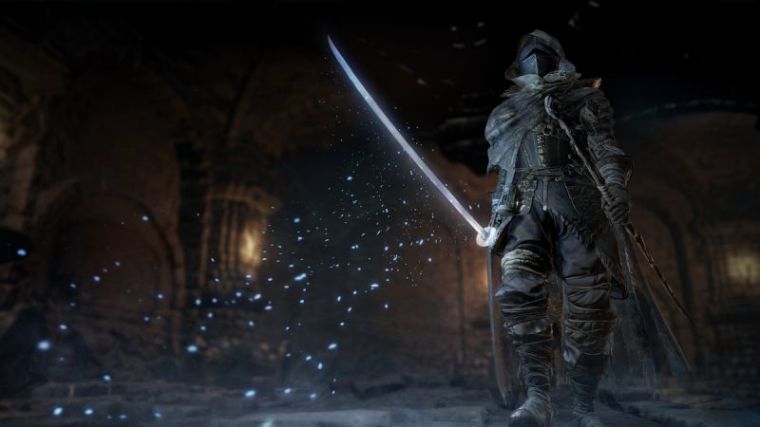 Apparently, there were some interesting, potentially DLC-related details hidden in the game's files and "Sanadsk" discussed them in a new video.
Specifically, "Sanadsk" found references to something known as "Miyako no Mouja," a phrase that roughly translates to "The City of the Dead."
With that discovery in hand, "Sanadsk" then goes on to hint that "The City of the Dead" could be a clue as well and that it may be pointing to Londor as the potential main setting of the next "Dark Souls 3" expansion.
Also known as "The Land of Hollows," Londor is a setting that still hasn't been fully fleshed out yet.
Players have likely heard about it, however, as it has been mentioned more than a few times in the game, and on top of that, there are also important figures who call it home such as Yoel and Yuria, according to the Dark Souls Wiki.
Needless to say, Londor does not seem to be a particularly pleasant setting, meaning it will most likely be an ideal location for the next expansion pack.
While official details about the new expansion pack have not been shared just yet, that may change soon enough.
The second DLC pack is already set to be released sometime within the early part of this year, according to the game's official website, so official details regarding what will be featured should be shared sooner rather than later.
Whether it's Londor or perhaps even some other sinister location, it may not be long before "Dark Souls 3" players find out exactly where the next expansion will take them.