Day One of President Trump: Protests, Obamacare Repeal, and Disappearance of Climate Change and LGBT Pages from White House Website
The day on which Donald Trump was officially announced as the 45th President of the United States finally arrived. And while the transition of power from Obama to Trump was never expected to be smooth, no one could have predicted the events that unfolded as it happened.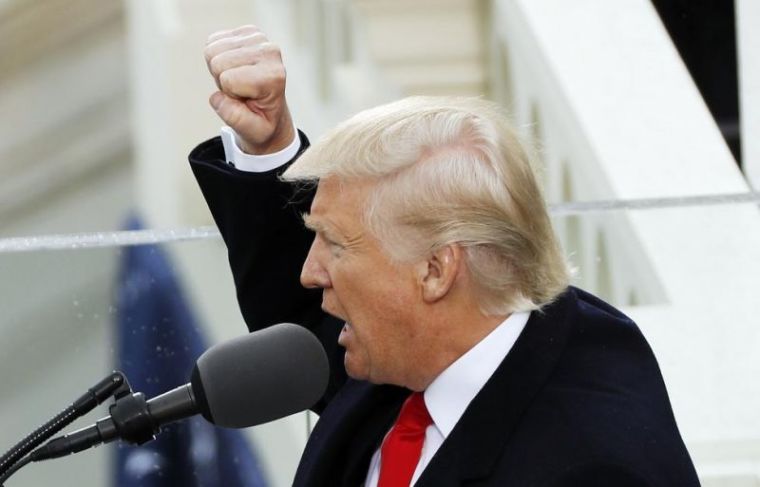 Nationwide Protests
On Friday, January 20, even as the Trump family made their way to Washington D.C., thousands of people began earnestly protesting the inauguration of a man they did not want to be their President. A night before the ceremony even began, the D.C. police clashed with violent protesters in the nation's capital.
As the demonstrations graduated to full-scale riots with cars being burnt and store windows being broken, the police used pepper spray and concussion grenades to disperse the increasingly-violent protestors. Six policemen and one civilian were injured (no critical injuries were reported) and 217 people were arrested in connection with the riots on Friday. However, none of the protests posed a security threat to the Presidential inauguration ceremony.
A day after the inauguration ceremony, the protests are far from over. The Women's March on Washington, set to be one of America's biggest protests in recent history, is expected to draw over 200,000 people to the nation's capital on Saturday. Similar protest marches are being conducted not only in other American cities like New York and Los Angeles, but also in major cities around the globe including Melbourne, Tokyo and London.
Trump's First Day in the White House
As his first order of business in the Oval Office, President Trump signed an executive order ordering all federal departments and agencies to find ways to ease the economic burden of President Obama's Affordable Care Act (popularly known as Obamacare) health plan as Congress works to repeal and replace it.
President Trump also reinstated a bust of Winston Churchill to the Oval Office – an act that reinforces his proclaimed alliance with the Theresa May-led British administration. The sculpture of Churchill's face, a replica of one that was gifted to former President Lyndon B Johnson in the 1960s, was first installed in the White House by George W. Bush's presidency. However, Barack Obama replaced it with a bust of civil rights pioneer Martin Luther King, Jr. during his time in the White House.
Makeover of the White House Website
Within moments of Trump becoming President, the official WhiteHouse.gov website removed and altered pages in keeping with the new administration's policies. The page "/energy/climate-change", which formerly laid out plans for combating climate change and steps the Obama administration had already taken, now displays Trump's "America First Energy Policy." The policy does not mention climate change or renewable energy and instead commends Trump's plan to tap oil and gas reserves and to revive the coal industry
"For too long, we've been held back by burdensome regulations on our energy industry. President Trump is committed to eliminating harmful and unnecessary policies such as the Climate Action Plan and the Waters of the U.S. rule," the page says.
The climate change page is not the only one to disappear from the website following Trump's swearing-in. Pages about health care, civil liberties, and LGBT rights have either ceased to exist or redirect visitors to a splash page prompting them to subscribe to updates from the Trump administration.
The sudden removal of these pages has prompted widespread fears about the new administration's plans regarding these critical social issues and it may add more fuel to the protests planned for this weekend.
If Donald Trump's first day as President is anything to go by, his four years in charge of the world's most powerful country will be anything but calm.