DC Radio Station Pulls Pro-Life Group's Planned Parenthood Ad After Complaints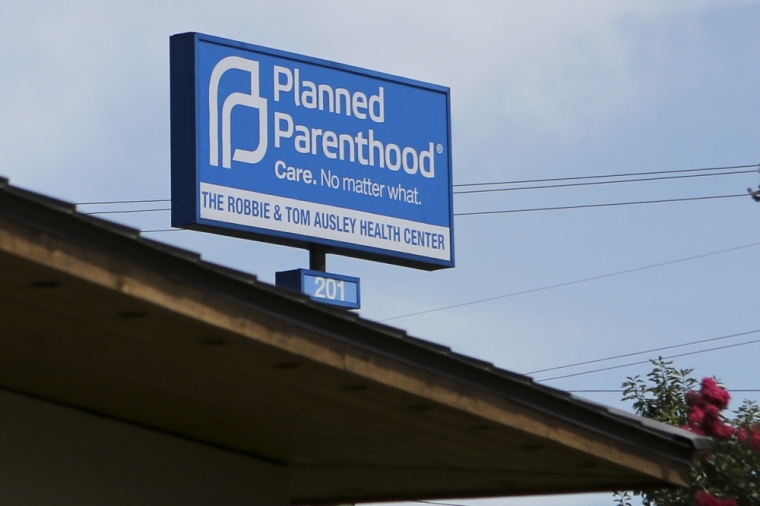 A major news talk radio station in Washington, D.C., has pulled a pro-life group's advertisement urging Congress to strip America's largest abortion provider of millions of dollars in annual federal funding. 
The national pro-life organization Susan B. Anthony List launched a $500,000 radio and digital ad campaign this week that targets the Washington, D.C., area in order to pressure Congress to defund Planned Parenthood, which has conducted nearly a million abortions in the last three years and has come under fire for its fetal tissue reimbursement practices.
The radio ad aired on one of D.C.'s leading news talk radio stations, WTOP. However, the station pulled the ad on Thursday after it received complaints from listeners, according to SBA List.
"Susan B. Anthony List has learned from Washington, D.C. radio station WTOP that it will discontinue airing our paid advertisement regarding taxpayer funding of Planned Parenthood," SBA List President Marjorie Dannenfelser said in a statement shared with The Christian Post. "This regrettable response to our radio spot on one of the lead topics in the current national debate is shameful for a First Amendment institution like WTOP."
When reached by CP on Thursday, a representative from WTOP declined to comment or provide the reason for why the station removed the ad. 
On Friday, however, Joel Oxley, WTOP senior vice president and general manager, provided a comment by email, saying: 
"In the interests of accuracy, WTOP often requests its advertisers to change commercial copy. In this instance, WTOP asked Susan B. Anthony List to change one word in its copy. The change was requested by station management, not as the result of 'opponents pushing to silence' SBA List. Over two-thirds of the campaign aired on WTOP, but as the campaign ran it was felt internally that because the ad was presented as 'fact' that it made sense to ask SBA List to change the word 'bragging' to 'discussing.'
"In our view, 'bragging' constituted a subjective characterization while the word 'discussing' is an objective statement of 'fact.' SBA List declined to make this requested revision. As a result, the station removed the spot from rotation and let the SBA List know that it would run the requested revision or another spot that is acceptable."
The transcript of the radio ad states:
"It's a fact: Planned Parenthood is America's largest abortion business. ...nearly a million abortions in the last three years. Its executives were caught on tape bragging about selling baby body parts. Under federal investigation, Planned Parenthood spent thirty million last election on political activism, not women's healthcare. It's time for Congress to act. It's time to redirect Planned Parenthood's funding to community health centers that provide comprehensive healthcare to women, not abortions. Paid for by Susan B. Anthony List."
Mallory Quigley, SBA List communications director, told CP in an email that WTOP had requested that they change the content of the ad. However, SBA List refused.
"They specifically complained about the word choice of 'bragging' [about] selling baby body parts. We would not change that section of the ad and that's why they pulled it," she wrote. 
"However, those who complained had a problem with the whole ad and the truth we are trying to expose, not just the one word," she added.  "I get that they're uncomfortable with the facts. It is horrific that Planned Parenthood employees were discussing, indeed, bragging, about their role harvesting and selling body parts. That should make all of America uncomfortable with the fact that we're sending them $1.5 million a day in taxpayer dollars."
The ad comes as pro-lifers in Congress are extremely optimistic that they will be able pass a measure that repeals components of Obamacare and strips Planned Parenthood of most of its $500 million-plus in annual federal funding using the budget reconciliation process. If the bill makes it to President-elect Donald Trump's desk, many are confident that he would sign such a bill given the vows he has made throughout his campaign.
Pro-life groups are urging Congress to waste no time in defunding Planned Parenthood.
"One of the surest signs that a policy message like ours is effective is its opponents' pushing to silence it," Dannenfelser said. "Planned Parenthood speaks boldly of its pride in performing more abortions than any other entity in the United States and packaging the body parts of these aborted children for profitable use. These are the facts, however uncomfortable they may be for some to hear. Rest assured that SBA List will continue to unveil and champion the truth about Planned Parenthood, no matter what they and their allies do to suppress the reality behind their public masks."
During a CNN town hall on Thursday, Speaker of the House Paul Ryan, R-Wis., defended the effort to defund Planned Parenthood, which opponents say will restrict women's access to health care.
As Ryan said last week that the measure to strip Planned Parenthood of its federal funds will be a part of the House's reconciliation bill, a woman in the audience argued that Planned Parenthood provides cervical cancer screenings, annual examinations, and other critical health services. She added that Planned Parenthood provided her with help she needed when she couldn't go anywhere else.
"We want to make sure that all women get the care they need. ... We believe that this can be done by putting that money in federal community health centers. Federal community health centers, I have a lot of experience with them myself. They are all throughout Wisconsin. They are in virtually every community," Ryan said. "By putting these dollars in the federal community health centers, which provide the same kinds of services, for every Planned Parenthood, there are 20 federal community health centers. They are vastly bigger in network and there are so many more of them and they provide all these kinds of services without all the controversy surrounding this issue."
Planned Parenthood CEO Cecile Richards responded to Ryan's statement from last week in an interview with CNN by arguing that funding for her organization is a bipartisan issue.
"Women in this country are absolutely not going without a fight and the majority is with us," she stated, arguing that it is not a partisan issue.