Deadliest Outbreak of Ebola Virus in History Spreading in West Africa; Samaritan's Purse, Humanitarian Groups Send Emergency Help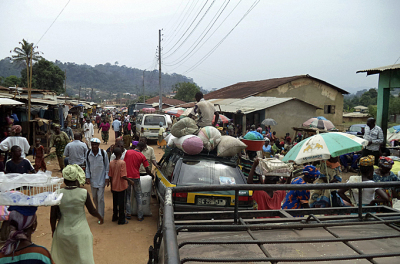 Christian relief group Samaritan's Purse and other humanitarian organizations have sent emergency medical teams to West Africa to deal with a major outbreak of the Ebola virus, which has claimed 390 lives so far, making it the deadliest in recorded history.
"This is one of the most deadly diseases in the world, and it must be contained as quickly as possible," said Franklin Graham, president of Samaritan's Purse. "We're sending a team of highly skilled doctors and nurses, and we want to do all we can to help bring this outbreak under control."
The World Health Organization has said that at least 600 cases and 390 deaths have been reported in Guinea, Sierra Leone and Liberia, since the outbreak started in March. Up until now, no single outbreak had claimed more than 300 lives.
"While the number of suspected, probable and confirmed cases and deaths changes rapidly, the outbreak is causing concern among health authorities because the deadly disease is being transmitted in communities and in health-care settings, and it has appeared in cities as well as rural and border areas," WHO said in a statement on Thursday.
"The disease, which causes severe haemorrhaging and can kill up to 90% of those infected, is spread by direct contact with the blood and body fluids of infected animals or people."
WHO has also called for a meeting in Accra, Ghana in early July of leading health authorities from the affected regions to come to a common agreement on how to address the Ebola outbreak.
The countries are aiming to bring help to the ill, to inform communities of recommended practices, to trace contacts of infected patients, and control infections in health care settings.
Samaritan's Purse has been spearheading a national awareness campaign in Liberia since March that has reached thousands of people with prevention education, the Christian group said in a press release. It has also provided over 30,000 people with hygiene items to combat the spread of the disease.
Graham's organization is also working in cooperation with Liberia's Ministry of Health, the WHO and the U.S. Centers for Disease Control and Prevention to provide life-saving care for patients in multiple locations in the affected region.
Other humanitarian groups such as Doctors Without Borders have said that the epidemic has hit unprecedented proportions.
"The epidemic is out of control," said Dr. Bart Janssens, director of operations for Doctors Without Borders, CNN reported.
CNN Chief Medical Correspondent Dr. Sanjay Gupta traveled to Guinea in April and reported on work being done to treat patients and contain the outbreak.
"It took only moments to feel the impact of what was happening here," Gupta said. "There is a lot we know about Ebola, and it scares us almost as much as what we don't know."
WHO says that symptoms of the Ebola virus include a sudden onset of fever, intense weakness, muscle pain, headache and sore throat, which is followed by vomiting, diarrhea, rash, impaired kidney and liver function, and in some cases, both internal and external bleeding.
The virus first appeared in two simultaneous outbreaks: in Nzara, Sudan, and in Yambuku, Democratic Republic of Congo in 1976, killing 151 and 280 people, respectively.