Demarcus Cousins on Charles Barkley: 'I Have No Respect for Him'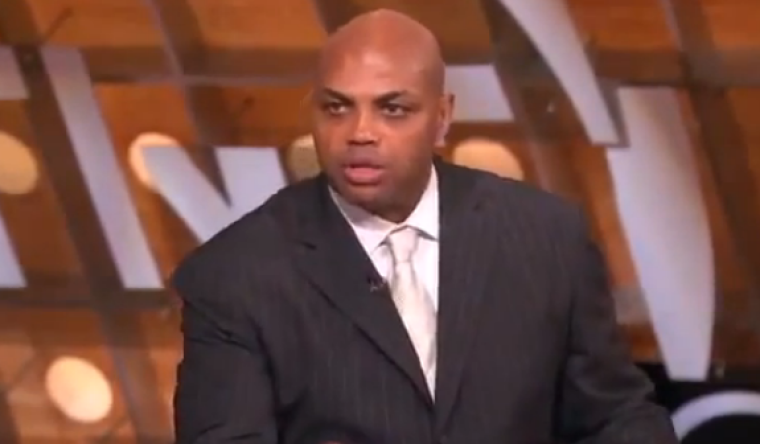 Demarcus Cousins slammed Charles Barkley in a recent profile, saying that he has "no respect" for the legendary center and "never will." Cousins has a grudge against Barkley because even though both players are from Alabama, Barkley has several times made negative commentary regarding Cousins' attitude and approach to basketball.
Demarcus Cousins' disparaging comments towards Charles Barkley came during a recent profile of Cousins as an NBA player. The Sacramento Kings center said his distaste for Barkley first began years ago, when the Hall of Fame player came to see him play in the state basketball playoffs in Birmingham.
"Coming up as a kid and hearing that from one of the best players ever to come out of Alabama," Cousins said, "a guy people grow up looking up to, to hear him say, 'Well, he's not that good,' I remember it like it was yesterday."
Despite the men's similarities — both were Alabama centers and both were the no. 5 pick in the draft in 1984 and 2010 —Cousins said that Barkley was unfairly harsh with him. The second incident came after Kings coach Paul Westphal suspended Cousins for his conduct. Barkley, then a TV analyst and a former player under Westphal, defended the coach's decision.
"Then, coming into my rookie season, you take up for your ex-coach and say I'm the worst thing that ever happened to Sacramento on national TV. Yeah, I'm going to remember," Cousins told The Bleacher Report.
Cousins said that if he and Barkley were in the same room that he would not acknowledge him. He wouldn't speak to the ESPN analyst, but he would speak of him.
"I have no respect for you and I never will," he said. We have nothing to talk about. So yes, every time we see each other, there will never be words."
Barkley does not perpetuate the grudge, and says he wasn't that hard on Cousins in the incident in Sacramento.
"I made a very conscious effort not to be too hard on him," Barkley said. "I said he had a chance to be really good. I just told the reporters afterward that I was a little disappointed. Since then, I've also said he could be the best big man in the game if he'd just grow up. He's never had a strong coach that held him accountable. I wish he'd had a Pat Riley or Gregg Popovich or George Karl or Doc Rivers that would've held his feet to the fire."