Democrats call out Biden, Harris for not addressing border crisis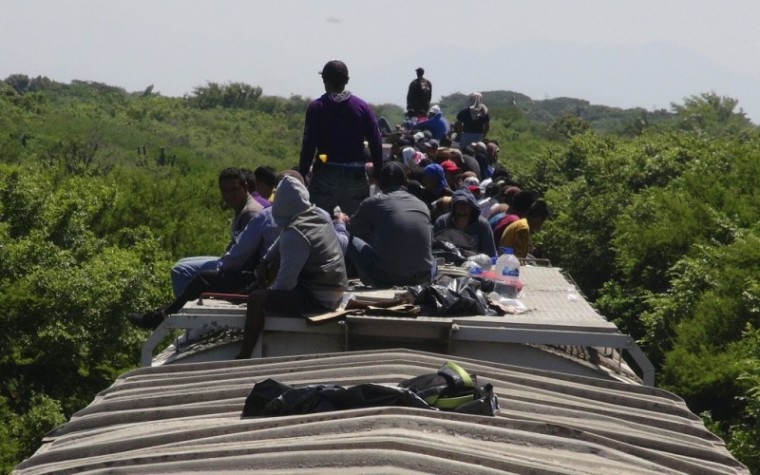 Two border-state Senate Democrats have called out President Joe Biden for failing to make policy changes to fix the border crisis a priority in his first 100 days in office.
Vice President Kamala Harris has also been criticized by Republican lawmakers for refusing to go to the border. Instead, Harris will speak with Mexican President Andres Manuel Lopez Obrador on May 7 to discuss a tree planting proposal in Central America in an attempt to provide more jobs and reduce migration. This proposal doesn't address the influx of fentanyl, heroin and meth trafficked into the U.S. by drug cartels and illegal border crossings by people from China and other nations. 
Harris has also pledged $310 million in additional humanitarian aid for Guatemala, Honduras and El Salvador. The majority of the funds, $255 million, would be allocated to help asylum seekers and disaster relief projects in the region. Another $55 million would go to Guatemala's farming industry and literacy programs in that country and Honduras.
The Biden administration has yet to speak on the impact the border crisis is having on healthcare, education and public safety in communities most affected by the migrant surge. 
Sen. Mark Kelly, D-Ariz., who's up for re-election in 2022, said Wednesday that Biden had not paid enough attention to the border crisis during his address to Congress.
"While I share President Biden's urgency in fixing our broken immigration system, what I didn't hear tonight was a plan to address the immediate crisis at the border, and I will continue holding this administration accountable to deliver the resources and staffing necessary for a humane, orderly process as we work to improve border security, support local economies, and fix our immigration system," Kelly said in a statement.
Sen. Kyrsten Sinema, also a Democrat from Arizona, has said the Biden administration needed to address the border crisis and support Arizona border communities.
"She's spoken directly with administration officials on this," Sinema's office told Fox News. 
At least 46% of Americans believe the situation at the U.S. border has worsened compared with what it was under former President Donald Trump about two years ago, according to a recent Fox News poll, which revealed that only 15% of Americans think otherwise.
Fox News also reported on Friday that Harris had neither visited the border region nor held a news conference about her border-related duties since she took on a special border assignment from Biden on March 24.
"Today would be a good day for Vice President Harris to visit the southern border," Republicans of the House Judiciary Committee wrote on social media on Friday.
This comes as police in Houston, Texas, found over 90 people, all men except five women, packed inside a room in what could be a human smuggling case as they were responding to a kidnapping call at a separate location Thursday night, according to Houston Police Assistant Chief Daryn Edwards.
Edwards said it's "definitely more of a smuggling thing and not a trafficking thing," according to The Epoch Times. He also cautioned that "there may be some positive COVID-19 cases inside the house."
In many cases, children have been used to pose as families to get adults into the U.S.
Last month, a 36-year-old Brazilian man was caught crossing the border with an 8-year-old girl he claimed was his daughter.
The man later confessed that he had brought a friend's daughter in Brazil so that U.S. authorities would be more lenient toward him, The Washington Times reported.
The Times noted that Homeland Security was still not using DNA testing often enough to validate family relationships of adults accompanying children.
Earlier last week, Republican Rep. Jim Jordan of Ohio, a ranking member of the House Judiciary Committee, pressed the issue of Harris not going to the border. "Vice President Kamala Harris visited North Carolina yesterday. She's set to visit New Hampshire on Friday. When's the 'border czar' going to visit the southern border?" Jordan asked in a tweet.